The Salute to Service game is always one of my favorites every season. This year it took place on November 4th against the Detroit Lions. During this game we honor our current and retired members of the United States military, whom so bravely give their lives to serving our great country.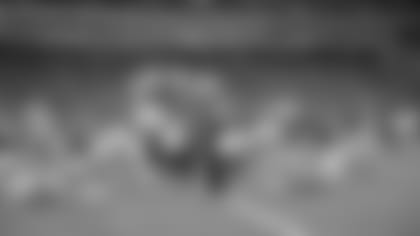 To kick off the game, the MVC partnered up with SKOL Line in an opening performance of Toby Keith's "Courtesy of the Red, White and Blue" song. Donning our red, white and blue colored poms, it was special taking the field alongside SKOL Line, since we do not have the opportunity to perform together often.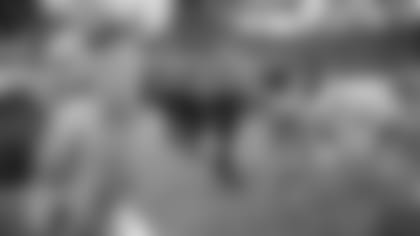 During halftime, the MVC lined up at each of the four tunnels leading to the field. The branches of our US Armed Forces walked through to the song "American Soldier," performed by country star Jimmie Allen. It was a special moment for me and my fellow MVC. It gave us a chance to take in our surroundings and recognize the bravery of these men and women. Without our veterans, we wouldn't be able to enjoy the daily freedoms we experience each day.
For some MVC, this game especially has a touching place in our hearts. Brooklyn, a 4th year MVC, has a brother currently serving in the US Air Force and grandfathers who have served as well. She "couldn't be more proud of him" and is "so thankful for each and every man and woman who have put their lives on hold to serve our country."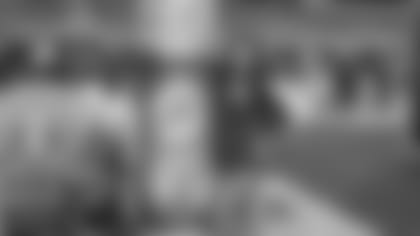 It's also a sentimental game for me as my husband is a veteran of the US Marine Corps, and now is currently active in the Air Force & stationed at Kirtland Air Force Base. Being apart is definitely tough, but family members do all they can to support their loved ones in the military.
It's an honor for the MVC to take the field all season long, but this game in particular reminds us how lucky we are to be a part of the Vikings organization and find gratitude for everything these selfless Americans have done for our country.