A new decade is upon us, as the Vikings have their sights set on 2020 and beyond. But before we fully turn to what's next, let's have a look back the previous decade.
Minnesota went 81-77-2in the seasons between 2010 and 2019, winning a pair of NFC North titles and making four total playoff appearances during the decade (2-4 in postseason play).
Vikings.com opened topics for debate to a panel featuring "Voice of the Vikings" Paul Allen, analyst Pete Bercich, Mark Rosen and Kevin Seifert. The group recently got together to list their favorite moments and teams from the past decade, as well as look ahead to the next 10 years.
What was the most-interesting Vikings storyline from 2010-2019?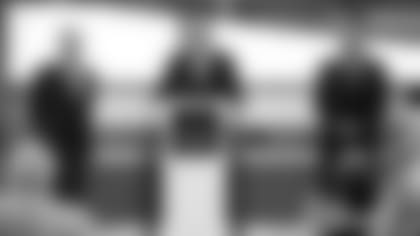 Bercich: The Wilf family's commitment to Minnesota
"I think the biggest story of the decade for this franchise is what we're sitting in," Bercich said from TCO Studios at Twin Cities Orthopedics Performance Center. "What the Wilfs have done to build a new stadium … something I just didn't think could get done with too much red tape and not everyone was unified in this city … but to bring this city together and get that stadium built — and then on top of it, this investment [in the team facility], there's no question anyone who comes out and visits as a free agent, a reporter, a member of the league from New York — they see what they have done here and that this franchise is putting its best leg first, and that the ownership is committed to having a winner here.
"You don't have to look any further than what they've invested in this town and this community and these buildings," Bercich added.
Allen: The rise of Adam Thielen
"I know that it's kind of a running joke of, 'Hey, did you hear Adam Thielen is from Detroit Lakes or [played for] the Mankato Mavericks?' I get that," Allen said. "For me, it's [the] No. 1 [storyline].
"Remembering Adam at rookie camp tryouts, just to get into the rookie camp, winning his way to special teams, what he did at the college stadium against Carolina [in 2014], he catches his first touchdown in the final game of the [2014] season," Allen added. "Just all these stories associated with Adam … from where he's come to where he is … that's mine."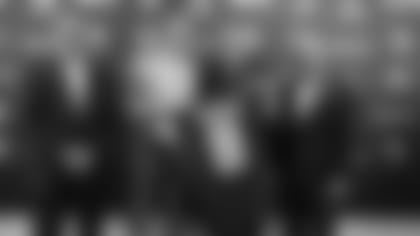 Seifert: The search for a franchise quarterback
"For me, from a big-picture [standpoint], it is this franchise's very aggressive search for a quarterback," Seifert said. "Three first-round picks when you include the Sam Bradford [trade] … the richest contract, from a guaranteed standpoint, in NFL history for Kirk Cousins … we're at the end of the decade and we think they have found the answer, but we don't know because Cousins only has one more year.
"You look at some of the other teams just in this division … when the decade started, Matthew Stafford was the quarterback in Detroit and Aaron Rodgers was the quarterback in Green Bay. There are many franchises that started the decade with the same guy they ended it with," Seifert added. "The Vikings, to their credit, they keep looking hard and spending assets, but that's pretty much been the big storyline on the field for them over the decade."
"Wow … all the stuff that happened in 2010 … the storyline just kept writing itself over and over again," Rosen said.
Which Vikings team was the most memorable from 2010-2019?
"To me, it's 2017 because of the 'Minneapolis Miracle.' … I grew up watching NFL Films and all these great plays that became iconic … and this is one of them," Seifert said. "The next generation will watch those videos, and I got to sit there and see it. It has some recency bias to it, but that's one of the coolest things I've ever seen."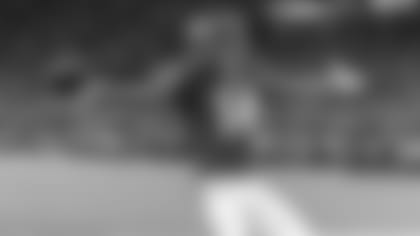 "It's a Top 100 play in the history of the NFL," Bercich said. "You look at how that season started, it was one thing after another before that team turned itself around and marched its way into the playoffs."
"13-3 in 2017 … and [Allen's] call of the 'Minneapolis Miracle.'"
"I'm going to go outside of the box here … 2012. Adrian [Peterson] was the MVP."
What will you be watching for the Vikings in the next decade?
Bercich: The offensive line
"One thing that was obvious from the last decade was the offensive line and a lack of stability and great playmakers. Now, I do think Brian O'Neill is positioned to become a very, very good right tackle. And we might have our center position figured out for the next 5-10 years [with Garrett Bradbury]."
Allen: Potential changes to the schedule
"I think the schedule change that is coming at us … with fewer preseason games, more regular season games and more playoff teams. When we do this again [in 10 years], I think that's going to be the 'A topic' for the decade we just saw."
Seifert: Stability at quarterback
"I'll go back to it and say stability at quarterback is going to be a big story for this franchise. Maybe they've turned the corner with Kirk, but there's going to have to be a lot more assets devoted to him in order to make that happen. He's only got the one year left on his contract. If it doesn't, then they need to start over — again — so that is something to consider as well. If you look at Super Bowl winners, there's not this churn at quarterback."
Rosen: The tandem of Rick Spielman and Mike Zimmer
"The Wilf's love stability. My prediction is that they're going to give them more time to figure this out."