MINNEAPOLIS — The Phelps Falcons 7th/8th grade football team's season is winding down in early November, but they'll have a big game to look forward to come February.
Members of the team attended Sunday's Vikings-Packers game and were greeted on the field before the Border Battle by NFL Commissioner Roger Goodell and Vikings receiver Stefon Diggs.
Commissioner Goodell surprised the team members with tickets to Super Bowl LII, which will be held at U.S. Bank Stadium on Feb. 4, 2018.
"When something happens and the first thing is shock, you're just like, 'OK, this is happening,' but they don't even know how to feel," said Pastor Jim Halbur, who is Director of the Phelps Falcons Sports Program. "I think they're just amazed and excited. It's something that they never experienced and never thought they would."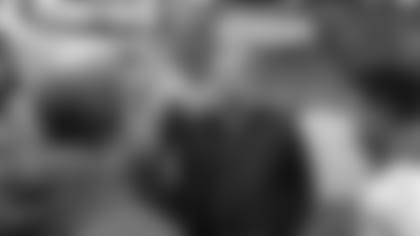 Halbur said the Phelps Falcons football program launched in fall 2008 and has approximately 100 players across four levels (8U, 10U, 12U and the 7th/8th grade team).
He said coaches in the program combine for 10,000 volunteer hours a year and often double as father figures for youth who are growing up in a single-parent family.
Halbur said participation in football and the other sports programs has helped the young people learn important life lessons.
"One of the top ones is to take instruction, I think the second thing is teamwork," Halbur said. "Life is about working together with other people to accomplish greater things. [They also learn] how to communicate."
Commissioner Goodell visited the Twin Cities over the weekend for meetings ahead of Super Bowl LII. He also visited with fans at tailgates before the game.
The ticket-giveaway by Goodell is part of a league-wide initiative that aims to recognize NFL fans "whose passion, love, and commitment to the game enables progress both on- and off-the-field" by giving out a total of 500 tickets.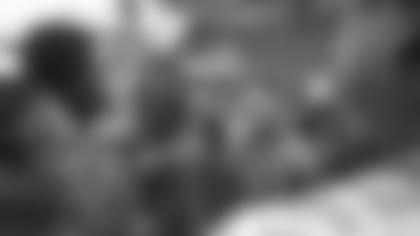 More than half of the 500 tickets (256) will be distributed by NFL clubs. Each team will receive eight tickets to distribute, and all 32 teams' nominees for Walter Payton NFL Man of the Year will receive a pair of tickets to distribute.
Some of the free Super Bowl tickets will be given to fans identified by clubs as exemplifying the heart of their team spirit. Others will go to outstanding youth football coaches and community heroes.
"The Super Bowl is the ultimate sports entertainment event, but we know that tickets are out of reach for most people," Goodell said. "That is why we throughout the rest of the season, we will be surprising some really special fans with tickets to the big game. It's one of the many ways we want to thank our fans for their love and support of our teams and the game, and also recognize individuals who have gone above and beyond in our communities."