EAGAN, Minn. — The Vikings are mourning the death of Milt Sunde, who passed away Tuesday at the age of 78.
Sunde, who courageously battled Alzheimer's and Parkinson's diseases, is the second legend that the Vikings family has lost in the span of 10 days. Former QB Tarvaris Jackson died April 12 in a car accident in Alabama.
Sunde was Minnesota through and through and through. Born in Minneapolis in 1942, he attended Bloomington High School and then the University of Minnesota before he was selected by his hometown Vikings in the 20th and final round of the 1964 NFL Draft.
The fledgling Vikings selected Sunde's teammate from the Gophers, Carl Eller, with the sixth overall pick the fourth NFL Draft in franchise history that year. Some 265 picks later, Minnesota found another player who would go on to start 113 games and appeared in 146 regular-season contests over the course of 11 seasons.
The Vikings issued the following statement:
"Milt Sunde was a legend in Minnesota through his high school days in Bloomington, his college career at the University of Minnesota and his time at the Vikings. He was part of the foundation that helped shape the Minnesota Vikings and contributed significantly to the development of an NFL expansion team into a Super Bowl participant. Our thoughts and prayers are with his family and friends."
Sunde is one of three guards in franchise history to start more than 100 regular-season games and trails only Randall McDaniel and Dave Dixon.
Sunde also played in 11 postseason contests, including Super Bowls IV and IX, as well as the 1967 Pro Bowl, becoming the first guard in team history to appear in the all-star game.
"He wasn't big enough, strong enough or fast enough, but he built up his weight, speed and strength to become a starter on some great Vikings teams," said former Vikings Head Coach Bud Grant.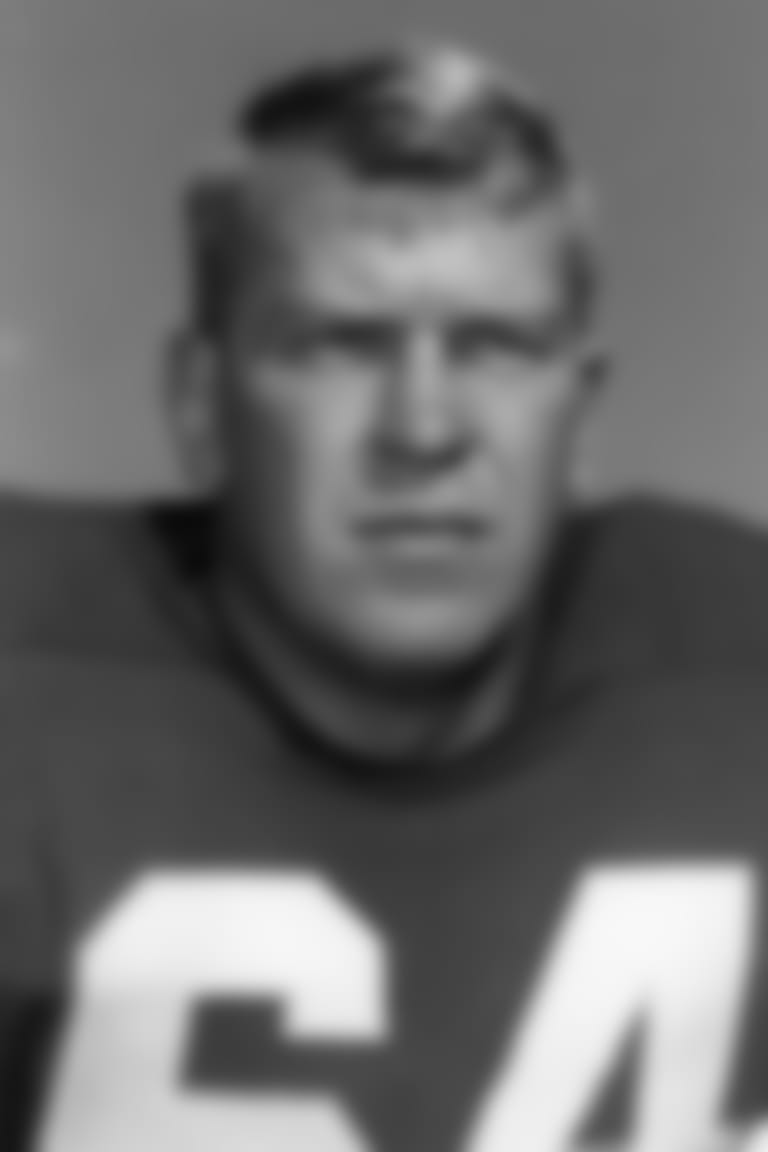 Hall of Fame quarterback Fran Tarkenton, who overlapped with Sunde at the Vikings from 1964-66 and 1972-74, described the guard as "quiet, smart, tough" and a "model" teammate.
"He exceeded his ability during his football career," Tarkenton said. "He was never the biggest or fastest, but he was the smartest and toughest and was a starter for a long time. Above all, he was a great teammate. The most misunderstood part of football in the NFL is what it means to be a teammate — and Milt was a model one."
A three-year letter winner with the Gophers (1961-63), Sunde's time in Dinkytown included playing for the Rose Bowl champion squad that finished 8-2 and ranked No. 6 nationally, as well as the team that followed with a 6-2-1 record and finished 10th in national polls. In 1963, Sunde was the captain of the Gophers, but that team finished 3-6.
Sunde bulked up from playing at about 220 pounds in college to 250 pounds for the Vikings. He described putting on the weight in a 1989 "Where have they gone?" feature for the Star Tribune:
"My dad said that I was not big enough if I wanted to play professional football, so he took me to a club downtown and paid my membership. Those guys were serious, they were into body building, whereas I just wanted to bulk up. You didn't have to be built like a statue. We were just a bunch of linemen out there bumping bellies."
Sunde and his two brothers (Gerald and Edward) were raised by their father, George, after their mother, Marie, passed away. George owned Oxboro Automotive Co. in Bloomington.
In 1974, Sunde was presented the YMCA-Brian Piccolo Award for Humanitarian Service for his work as Chairman of the Walk for Mankind in the Twin Cities to provide medical assistance for people living in poverty. He also was involved with Fellowship of Christian Athletes, Hope Presbyterian Church, IFI Prison Ministries, Wheels for the World and founded the Roundball Classic Summer Camp.
Sunde followed his playing career by working in a sporting goods store and eventually owned his own store. He also coached girls high school basketball.
In addition to his brother, Edward, Sunde is survived by his wife of 54 years, Barb, four daughters and eight grandchildren.