EAGAN, Minn. – The Vikings are trading cornerback Mike Hughes to the Chiefs.
Minnesota will send Hughes and a 2022 seventh-round draft pick to Kansas City in exchange for a 2022 sixth-round pick, the teams announced Thursday.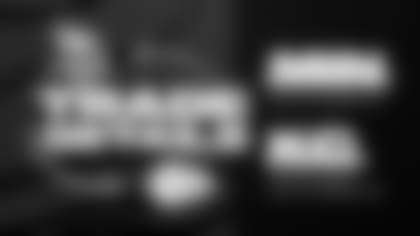 Hughes, whom the Vikings drafted 30th overall in 2018, has played just 24 games for Minnesota.
The young defensive back showed promise early, recording a 28-yard interception return for a touchdown in his pro debut. In Week 6 of his rookie campaign, however, a torn ACL sidelined him for the remainder of the season.
Hughes played 14 games (three starts) for the Vikings in 2019. He recorded 45 tackles, nine passes defensed, two forced fumbles and an interception during the regular season but was added to Injured Reserve on Jan. 3, 2020, with a neck injury.
Although Hughes fought to make a healthy return to the field last season, he played in just four games before once again landing on IR.
Thursday's transaction with Kansas City was the Vikings first trade since March, when they acquired offensive lineman Mason Cole from the Cardinals in exchange for a sixth-round pick.
The Vikings current cornerbacks group is a young one overall that will benefit from the experience of eight-time Pro Bowler Patrick Peterson, who signed with Minnesota in free agency after 10 seasons in Arizona. The Vikings also re-signed Mackensie Alexander, a 2016 second-round selection who played four seasons in Purple before joining the Bengals last season.
Minnesota's returning corners from 2020 are Kris Boyd, Cameron Dantzler, Jeff Gladney and Harrison Hand. Dylan Mabin, who spent last year on the Vikings practice squad, is also on the roster.