Mike Boone waited a moment before celebrating.
The play had happened quickly. Britton Colquitt booted a 42-yard punt, and Boone tore down the field and tackled – hard – Texans returner DeAndre Carter, knocking the football loose.
"When I made the tackle, I put my facemask on the ball, and I was looking around [afterward] to make sure Dan [Chisena] recovered it," Boone recounted.
Chisena had, in fact, dived on the ball.
"I saw he was on it, and we just turnt up," Boone said.
The splash play marked Boone's first career forced fumble, and he later received NFC Special Teams Player of the Week honors.
"That was amazing. To be a part of that and complement our special unit, as well as our whole team, and make plays for this organization, to be recognized for that was a great feeling," Boone said. "Everybody on the team was congratulating me, [people from] back home, my social media was buzzing.
"It was going crazy a little bit," he added. "It was overall a great feeling."
Boone also received plenty of love from the rest of the Vikings running back room. Dalvin Cook gave a shout-out to Boone during his media session. C.J. Ham, Alexander Mattison and Ameer Abdullah all commented on or made separate posts about the accomplishment.
That position group is a special one, Boone noted.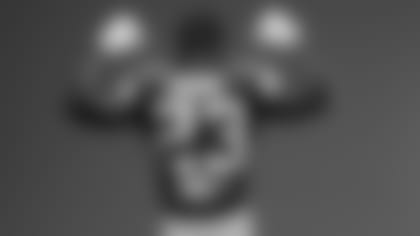 "That's the most unselfish room I've ever been a part of, from college up to now," he said. "Those guys, they're always supporting, just dropping knowledge from player to player. It's amazing to be around. And that just makes our bond that much tighter, on and off the field. I'm glad to be a part of that group."
Boone filled in late last season and rushed for a career-best 148 yards in Week 17 but has transitioned back primarily to a role on special teams that he embraces.
"It just complements our offense and defense. That's what I take it from it the most – just being able to go out and make a play that can put our offense in a better position or our defense in a better position … which can help us with field position and winning the game," Boone said. "I take pride in that. Right now that's my biggest role, and I just try to go out and help however I can to make our special teams unit better."
We caught up with Mike this week for a Water Break, presented by Crown Royal.
Q: You actually played wide receiver in high school, right? How did that transition to running back go for you at Cincinnati?
A: "It was pretty smooth. In high school, my coaches Ryan Sakowski, Joey Sakowski, those guys saw a little wide receiver in me, and it actually helped me out. Being at this stage and through college, it taught me how to be more relaxed catching the football, being comfortable being out wide away from the backfield and running routes versus those DBs and linebackers. But the transition to running back was pretty smooth. I got to Cincinnati, and at the time, our offensive coordinator, Eddie Gran, he was recruiting me. I guess he saw that running back in me. I was with it, I accepted it, and the rest is history."
Q: Seems like it worked out.
A: "It worked out pretty well. Going through that transition just kind of made me more versatile."
Q: This year has looked a lot different with the navigating the COVID-19 pandemic. Earlier in the spring and summer during shutdowns, did you pick up any new hobbies or find different ways to pass the time?
A: "I fit in boxing. I was doing boxing a lot. Just getting my hands right, getting the rhythm and tempo with those boxing techniques, and that kind of helped me kill time. And I also found out I was an awesome Connect 4 and UNO player."
Q: Lots of people seemed to be adopting dogs. You didn't pick up any new pets during quarantine?
A: "Not any new ones. I had a dog already, but I definitely bonded with my boy Cinco a little bit more. He helped me pass the time by a lot, also."
Q: You opted to cut your hair short prior to training camp this year. What inspired the new 'do?
A: "Honestly, we're going to blame that on quarantine. (Laughs). I was debating it for a while. I always told myself in college that if I made it to the NFL, I would think about cutting my hair. A few years went by, and I mustered up enough courage to actually do it. I just finally made that decision; with quarantine, I was kind of bored, and I was ready for that change. Something different. I made it happen."
Q: Holton Hill also cut his hair short. Did you guys plan that?
A: "You know what's crazy? I had no idea that he was cutting his hair, and he had no idea I was cutting mine. That was kind of weird. We didn't talk about anything. … It just kind of happened."
Q: A couple other guys on the team are going the opposite direction with their hair. Harrison Smith is growing his out – any thoughts on his new look?
A: "Oh man, I've been noticing that. Harrison's been popping in the locker room with a couple different hairstyles. I'm for it. I like it. I can't say I'm not a fan of the longer hair. Whatever he's with, I'm with, you know?"
Q: Now that you've been in Minnesota for three years, what are some of your favorite restaurants?
A: "I'd have to say Sushi Fix. I love Sushi Fix. And then [a tie] between Capital Grille and Ruth's Chris. I love the lobster mac-and-cheese at Capital Grille, and I love the stuffed chicken from Ruth's Chris. I go there a good amount. … I actually might go get something right now."
Q: Some of the rookies reacted to the first snow in the Twin Cities. What advice can you give to newbies for surviving their first Minnesota winter?
A: "OK, look. First things first. You go get the thickest jacket you can find. It only gets worse. That's my only advice. It only gets worse, so don't complain about it. Just layer up. Get you a good, thick jacket, and you'll be fine."