Sacks were back Sunday for a Minnesota Vikings squad that recorded just 23 total for all of 2020.
The Vikings totaled five sacks of Bengals QB Joe Burrow in the 2021 season opener in Cincinnati.
While the end score against the Bengals was a disappointing 27-24 overtime loss, Minnesota recorded five sacks in a game for the first time since Dec. 23, 2019 against Green Bay.
The Vikings showed potential to affect passers, particularly on third downs with their nickel rush unit.
Individually, Danielle Hunter and Michael Pierce came up big at big moments.
Hunter returned to action after missing all of 2020 with a neck injury and recorded his first sack of the season, which gives him 55.5 for his career.
"I think he got into the flow better the second quarter," Vikings Head Coach Mike Zimmer said. "Sometimes it takes a while. He hadn't played in a while. But Mike Pierce, he didn't play last year, and I thought he played well."
Pierce suited up with the Vikings for the first time after opting out of last year because of COVID-19 concerns and recorded 2.0 sacks after entering the game with 3.5 to his career credit from his time with Baltimore.
Attention paid to Pierce helped newcomer Nick Vigil record Minnesota's first sack of 2021, and Harrison Smith notched the second on a play call that Head Coach Mike Zimmer said Monday was designed to stop a run.
Pierce recorded one sack in the third quarter and another in overtime. Hunter tallied his in the fourth quarter.
Q1, 6:25 remaining — Second-and-7 at the Cincinnati 48-yard line
Pierce takes on a double team by the Bengals, allowing Vigil, the former Cincy linebacker, to charge across the line freely.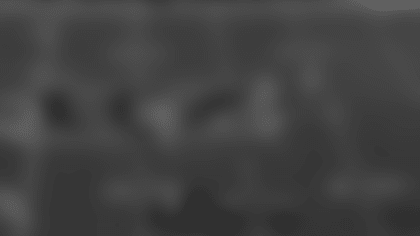 Q2, 4:02 remaining — First-and-10 at the Minnesota 45
Smith surges on a blitz and fights through a block attempt by running back Samaje Perine on his way to tackling Joe Burrow.
Q3, 5:31 remaining — First-and-10 at the Cincinnati 31
The Bengals have three players blocking Hunter on this one, which leaves a 1-on-1 for Pierce against center Trey Hopkins. Pierce shows his strength to move Hopkins out of his way and utilizes a skill set that the Ravens didn't really ask him to tap.
"That's helpful for the D-line," Hunter said of Pierce's ability. "If they focus on the outside guys, they're going to take attention off the inside guys. It allowed them to have 1-on-1 matchups and be able to get to the quarterback and affect the game."
Hunter said "it is what it is" and "it'll be like that" when asked about drawing the attention of three Bengals players.
"I'm definitely used to it, double teams or there's three guys on me," Hunter said. "That's good, because that lets other guys get 1-on-1 matchups."
Q4, 8:11 remaining — Third-and-5 at the Cincinnati 33
Hunter readily accepts a 1-on-1 matchup against tight end Drew Sample. He wins the matchup convincingly and shows little rust in finishing the play.
When Zimmer was asked Monday about keeping a tight end in for extra protection to help his own team that gave up three sacks Sunday, he said "there's a little bit of Catch-22 with all that" and pointed to this play.
"You keep the tight end in and you turn the line the other way, then the tight end has to block the defensive end," Zimmer said. "That's usually not … actually, we got a sack when they did the same thing. They turned and a tight end is trying to block Hunter."
*OT, 7:24 remaining — Third-and-3 at the Cincinnati 42 *
Pierce again makes good on a 1-on-1 battle with Hopkins to end the Bengals first possession of overtime.
"He's got good quickness and good strength, so hopefully that continues," Zimmer said.