We have 10 weeks before the Vikings hosting the Saints on "Monday Night Football" for the 2017 regular-season opener, so Vikings.com's writers are taking a look each week at a "memorable Monday" in franchise history.
Minnesota is 27-32 all-time on MNF, and the Vikings are scheduled to play twice on the series that launched in 1970.
We'll start the list with the sixth "Monday Night Football" broadcast ever, when Minnesota hosted the Los Angeles Rams on Oct. 26, 1970, at Metropolitan Stadium.
Weather:Light Rain| Temp:51 degrees Fahrenheit| Wind:N-NE 15 mph
Like many games from this era of Vikings football, the Minnesota defense dominated.
The Vikings defeated the Rams by limiting Los Angeles to five first downs and 100 net yards in a rematch between teams that met in the playoffs the previous season.
Minnesota allowed just 66 rushing yards on 23 attempts and 61 passing yards on 10 completions (21 yards were gained on the Rams first pass of the game, but Los Angeles fumbled the ball a play later).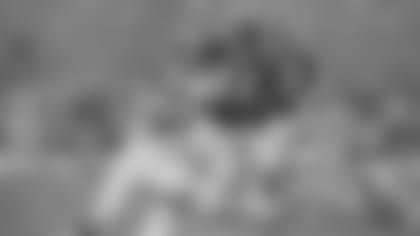 The Vikings sacked reigning NFL MVP Roman Gabriel four times for a combined loss of 27 yards.
Jim Marshall and Gary Larsen combined for the first sack of Gabriel before each nabbed one of their own, and the Vikings stuffed two QB sneak attempts at the end of the first half to protect a 10-0 lead.
Minnesota capitalized on five total turnovers, including four fumbles lost. Additionally, Paul Krause intercepted Gabriel, who finished 10-of-22 passing and with a passer rating of 34.4.
A 17-yard pass from Gary Cuozzo to Bill "Boom Boom" Brown in the first quarter proved to be the game's only touchdown. Fred Cox followed with an extra point and added field goals of 13 yards in the second quarter and 25 yards early in the fourth quarter.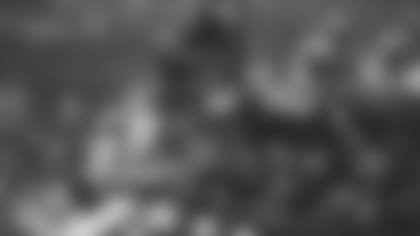 Brown rushed 19 times for 62 yards, and Dave Osborn rushed 25 times for 58 yards. Cuozzo was 5-of-9 passing for 46 yards with a passer rating of 106.7.
A 23-yard field goal by David Ray in the third quarter prevented Minnesota from recording its third shutout of the young season.
The Vikings allowed 143 points all season, which is the third-stingiest total in franchise history.