EDEN PRAIRIE, Minn. – Three years after winning Super Bowl XLVII with the Ravens, former Vikings center Matt Birk still hasn't watched the game film.
"I kind of feel that when I do, that will bring some real finality to my career," Birk said. "And I'm not willing to do that yet."
Birk spoke with "Voice of the Vikings" Paul Allen on KFAN 100.3-FM Tuesday morning as part of this week's "Super Bowl Stories" segment on the 9 to Noon show.
The Vikings selected Birk 173rd overall in the 1998 NFL Draft, and he was a six-time Pro Bowler in Minnesota before leaving for Baltimore after the 2008 season. In Birk's final year in the NFL, he earned a Super Bowl ring when the Ravens defeated the 49ers.
"Winning the Super Bowl is an absolute grind," Birk said. "I used to always think that, when you look at teams that win it, it's kind of like everything's harmonious, everything just goes your way."
Birk discovered that was not the case, when the Ravens hit several snags toward the end of the 2012 regular season. After starting the season 9-2, Baltimore lost three games in a row – the last being a home-field blowout by quarterback Peyton Manning and the Denver Broncos. The Ravens' offensive coordinator was let go in December, and after making it into the playoffs, Baltimore was forced to make several offensive line adjustments due to injury.
"Those are not ideal situations," Birk said.
However, the Ravens redeemed themselves against Denver in a double-overtime Divisional Round playoff game that Birk called "magical." Baltimore went on defeat New England in the AFC Championship game before facing San Francisco in the Super Bowl.
Even the Super Bowl wasn't smooth sailing for the Ravens, who dominated the 49ers early on but allowed their opponents to come sneaking back and make the game interesting. And don't forget, that's also the game in which the Superdome in New Orleans suffered a 34-minute partial power outage.
"That [49ers] team was loaded," Birk said. "We're talking about a different Colin Kaepernick back then."
He added: "Michael Crabtree, Randy Moss, Vernon Davis, Frank Gore – it was like they took that 30-minute intermission to catch their breath and figure out [how to attack us.]."
Birk, who says he remembers every play of every game he's ever played, cannot remember most of his Super Bowl experience. With emotions and adrenaline running high, the biggest game of his career is mostly a blur.
"I think in the clip you played at the beginning of this interview, the Ravens won," Birk said to Allen, laughing. "So I guess that's all that matters."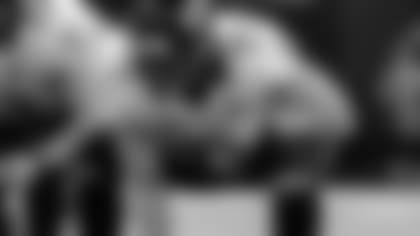 The former center has mixed emotions about Super Bowl 50, as he has ties to both teams. Broncos offensive tackle Ryan Harris is a fellow St. Paul native and Cretin-Durham Hall alum, while Panthers offensive tackle Michael Oher played with Birk in Baltimore.
"Plus, Peyton Manning was selected only 172 picks before me in the '98 Draft, so obviously he and I are [kind of] related," Birk said, laughing.
Birk, who now serves as the NFL Director of Player Development, said he's not sure who he's rooting for on Sunday. While Carolina is a "special" team that has dominated all season and has the edge entering the game, Birk also said it would be "fantastic" to see Manning finish his career with a Super Bowl victory.
"Both defenses are dominant; offensively, Carolina's a little bit more dynamic, but it's one game. It's a one-game deal," Birk said. "And even at 40 years old, I hate to bet against Peyton Manning in what's probably going to be his last game. I think he probably still has a little bit of magic left."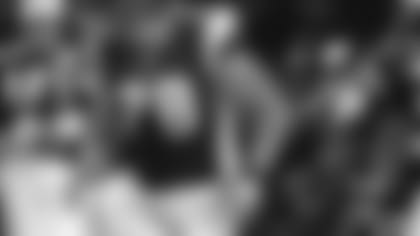 On Returning to Minnesota
After leaving Minnesota to play for the Ravens, Birk returned to his old stomping grounds one time, to face the Vikings at the Metrodome on Oct. 18, 2009. The Vikings won, 33-31.
"Being on the visitors sidelines, it was weird," Birk recalled. "I would tell you, too, it was one of those games that I probably can't get over totally, because we were totally out-played in the first half and then mounted a furious comeback only to miss the field goal as time expired."
Birk said the game brought up a lot of emotion – some positive, some negative.
"I was a little angry and, probably too pridefully, wanted to win for myself," Birk said. "It was interesting, and that's life in the NFL. I left because I thought greener pastures lay ahead, and then here I am in the middle of October sitting on the visitors sideline and watching this Vikings juggernaut with Brett Favre at quarterback."
Although he admitted to questioning his decision to switch teams that day, Birk said the opportunity to play for another team before retiring offered him a great way to get out of his comfort zone and is an experience he's grateful for.
Birk makes it back to the Twin Cities every so often, including this past fall when he returned to Cretin-Durham Hall to **present a golden football** to his alma mater for its placement on the Super Bowl High School Honor Roll.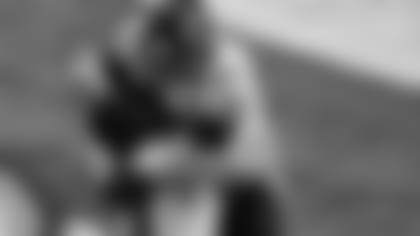 On Super Bowl Celebrations
As the Vikings look to play in – and win – a Super Bowl sooner rather than later, Birk recalled the postgame festivities and celebration.
"It's as great as you think," said Birk, who also did a KFAN interview the morning after winning the Super Bowl. "It's a tremendous night."
Although the turnaround is quick and teams fly home the following day, Birk said "a kind of elation just fills the plane."