Greg Manusky spotted his mark, squared his hips and wrapped up.
The Vikings linebackers coach greeted former Vikings teammate Henry Thomas on the U.S. Bank Stadium sideline with an enthusiastic hug before Minnesota hosted San Francisco this preseason.
Although the duo only overlapped for three years with the Vikings, clearly a connection remains.
Manusky played three of his 12 seasons (1991-93) in Minnesota as a linebacker and special teamer for the Vikings. Those years were bookended by his time with Washington (1988-90) and Kansas City (1994-99).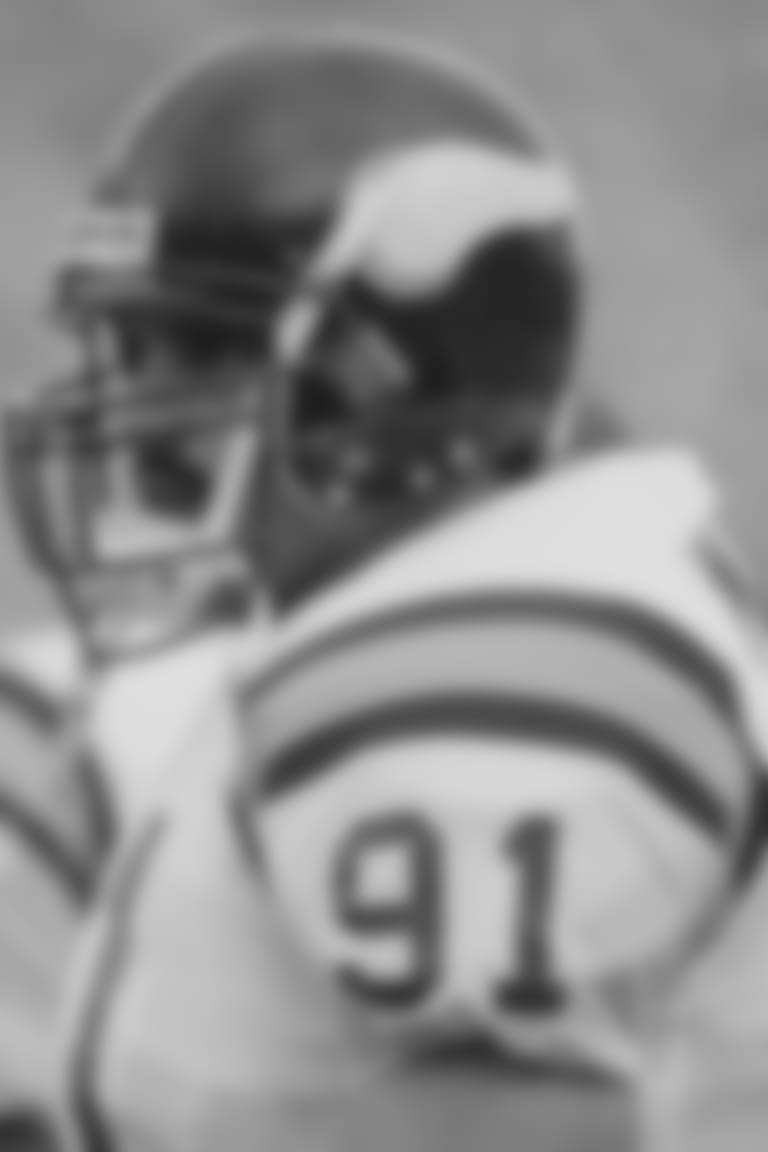 In Washington, he overlapped in 1988 with former Vikings punter Greg Coleman, who said he kicked to Manusky's side "every time" because of his tenacity and energy.
Manusky launched his coaching career with Washington in 2001, which was followed by coaching Chargers linebackers from 2002-06. He later became the defensive coordinator of the 49ers (2007-10), Chargers (2011), Colts (2012-15) and Commanders (2017-19 — he had been Washington's outside linebackers coach in 2016).
After working for two seasons as a defensive quality control assistant for the Kentucky Wildcats, Manusky returned to Minnesota this offseason.
The return has brought back fond memories, like the time he got engaged to his wife at a team function — "I didn't have to pay for anything, so it was pretty good," he quipped before adding, "We're still together, four kids later."
Manusky thought back fondly to training camps in Mankato and the "awesome" fan support.
Being back also has enabled him to participate in part of Vikings Legends Weekend with more than 100 alumni, a nearly impossible feat for someone coaching with another NFL franchise or at a college.
"They do a great job here with all of the veteran players, bringing them back," Manusky said. "I think that's great because of the blood, sweat and tears for the organization you played with. Even though I played at other places, you still try to give it as much as you can."
Safety Todd Scott, who made the Pro Bowl for his 1992 season, was a Vikings teammate of Manusky's for three seasons and again in 1997 with the Chiefs. He excitedly reconnected with Manusky after Saturday's walk-through.
"Greg is a great and wonderful character and personality, but even then, if you look at the career and the teams he's been with, he's always been a hard worker and very prepared, always stayed prepared as a special teams guy and on defense," Scott said. "He's always been one of those guys who knows his craft and studies his craft but makes it fun. Very few dudes have that type of skill set."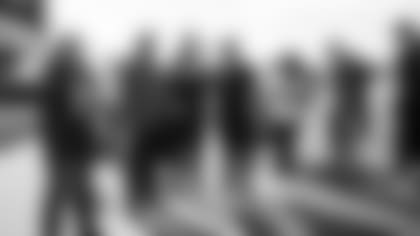 Importantly as it pertains to this year's squad, Manusky's return has positioned him to build connections with the current generation of NFL players.
He does so with an approach that helped him play 178 regular-season games and earn a spot on the 1991 All-Madden Team.
The descriptors usually start with energy, which is backed by Manusky's authenticity. He can be humorous, for sure, but you better know what to do and when to do it.
Manusky is relational instead of transactional.
"I always tell the players, 'I'm working for you, and you're working for me.' The relationship that we have to have between each other is very important," Manusky said. "That's what it is in this business, the relationships that you grow with people. I still keep in touch with a lot of guys … I've coached in the past.
"You're getting on tweets and having group texts and stuff like that, it's great because you're around these guys four or five years, maybe 10, whatever, and they're playing for you, and you're coaching for them, so I think that's what we're building here, which is great," he added. "I don't know the previous staff or anything about that, but I'm just saying from our standpoint that relationship is huge for me and a lot of the other coaches."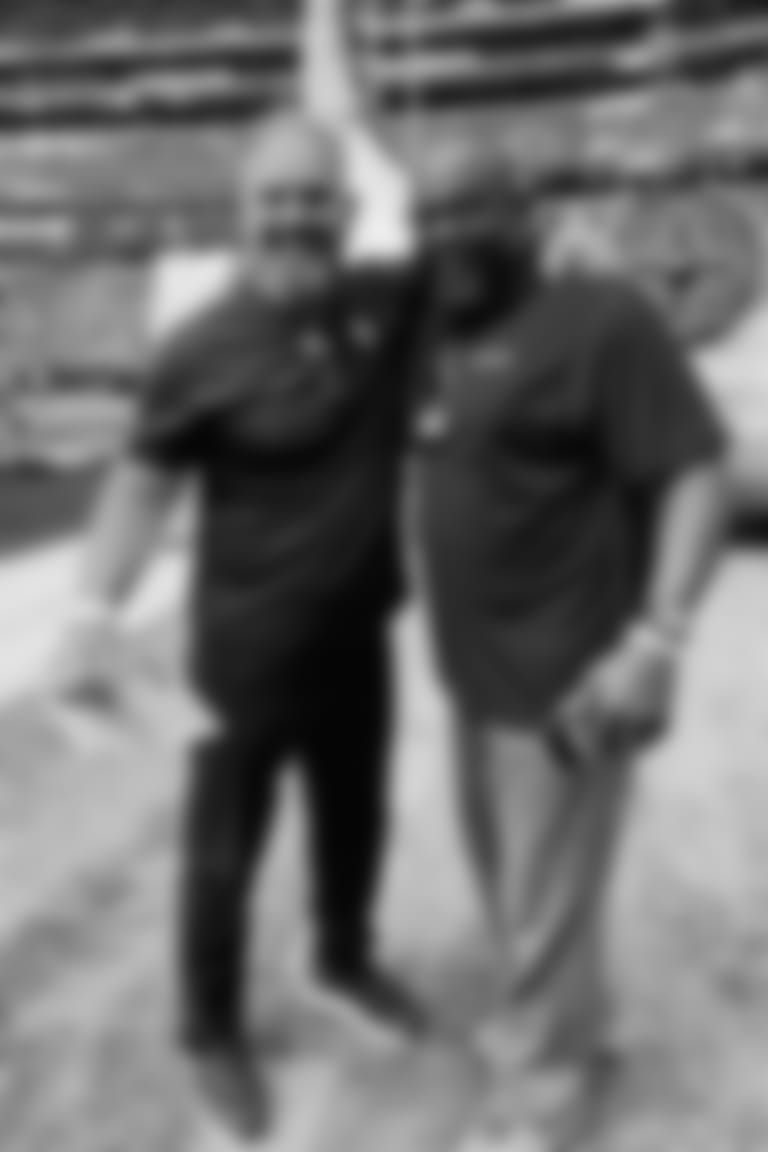 Eric Kendricks has been central to Minnesota's defense since becoming a starter in the fourth game of his rookie 2015 season. He's grown more comfortable over the years with an energetic and emotional leadership, but everyone's tank can empty, especially during training camp.
"Everybody is tired, it's the dog days, we've been going a couple days in a row, but [Manusky] starts the meeting with so much energy," Kendricks said. "I appreciate that so much because things, especially when you get into the work days, things can be a little mundane, and you need that kind of excitement and enthusiasm. Sometimes I may have to bring that, and sometimes he brings it, for sure. I appreciate that and need that, too."
In 1991, Manusky was among six players who wore No. 91 to appear in a McDonald's commercial for the McLean, a "91-percent-fat-free" burger.
The group included Kevin Greene (Rams), Johnny Meads (Oilers), Brian Noble (Packers), Leslie O'Neal (Chargers), Jeff Wright (Bills) and Manusky.
Manusky delivered a memorable line: "Brain surgeon?"
He and Greene then quickly turned toward each other for a simultaneous, "Not! Ha!"
"I was there with a couple other guys I'm pretty good friends with," Manusky recalled. "They told us to read the script, and that's the part they gave me."
Thanks to the wonders of YouTube and some coaches Manusky currently works with, the clip resurfaced in a meeting to the delight of Kendricks and company.
"They're treasures for us linebackers and us on the defensive side of the ball," Kendricks said. "I don't think it's that embarrassing. It's pretty cool — funny as hell."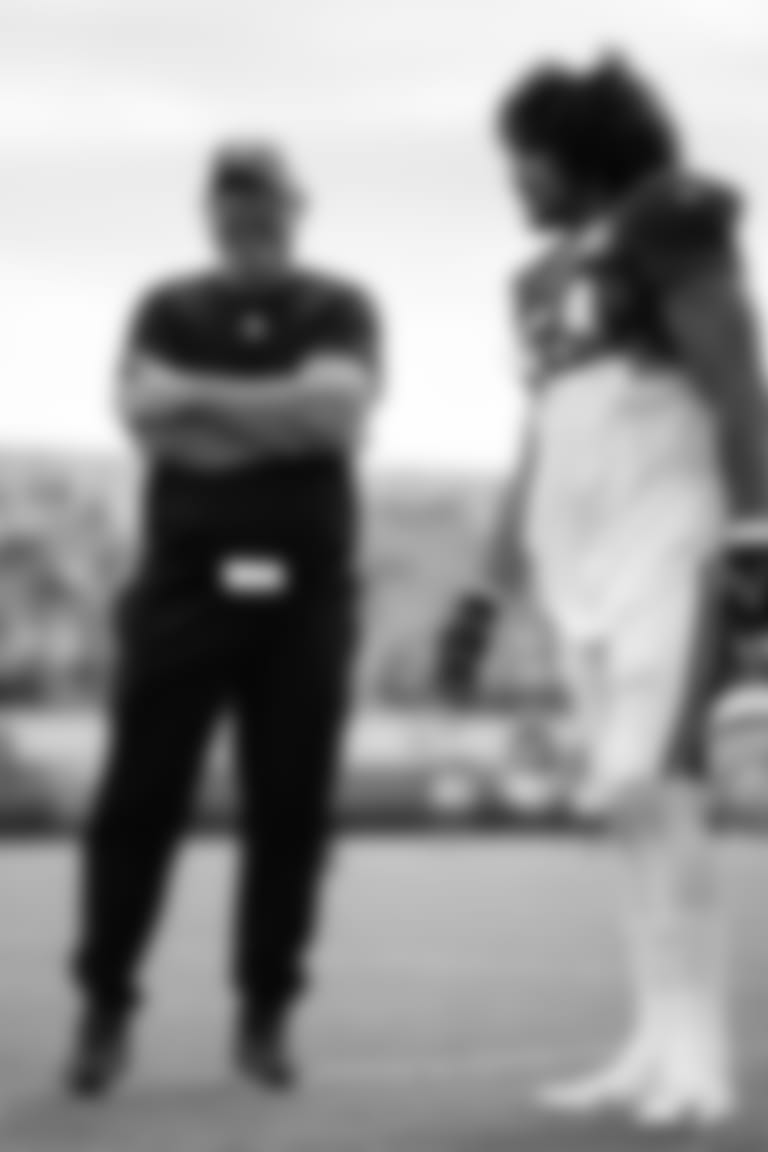 When former teammates John Randle and Randall McDaniel were asked what Manusky should be asked during the interview for this story, they both agreed, "Ask about the time his helmet smelled bad." That's about all they said, with a mention that it stemmed from Manusky's intensity in practices.
The smell has faded, but the memory lingers.
"They put a stink bomb in my helmet. I hit somebody, and I was like, 'God dang, I smell.' I was trying to figure it out, and somebody said, 'Just check your damn helmet, idiot.'
"That was just part of, you know, we had good times, and that's what it's very much like here with Kevin [O'Connell as head coach]," Manusky said. "We're putting the work in, we're trying to do what we have to do to win as many games as humanly possible but also having fun with it. Every week is a different week."
Scott said the stink bomb was appropriate for "probably the greatest prankster I've ever been on a team with."
"There's a lot of stuff I can't tell you that you can ask him about," he added with a laugh.
Mike Mularkey, who played tight end for the Vikings (1983-88) and Steelers (1989-91) before launching a two-decade career as an NFL coach, enjoyed reconnecting and thinking about the way the "friendly rivalry" grew into a relationship.
There'd be some trash talk between the lines, but when Manusky and Mularkey hit the sidelines, the mutual respect increased. Mularkey coached tight ends, coordinated offenses and was a head coach in Buffalo, Jacksonville and Tennessee.
"It was out of respect," Mularkey said. "He'd get the best of me, and I'd get the best of him, and we just built a relationship off that over the years, so it was really good to see him."
Passion for the profession
Manusky was in his second season in Kansas City when Vikings Defensive Coordinator Ed Donatell launched his NFL career in Denver.
"He was a guy you always circled because of his unusual toughness," Donatell said of their time as AFC West foes. "He was going to bring it. He's somebody with some old-school toughness, grind it out, domination, hitting linebacker, special teams. He could stir the momentum of your team, could get the team going."
Donatell was more than pleased to be able to add Manusky and his experience as a player, position coach and coordinator to the Vikings staff.
"You talk about people that have worked with him and played with him, he's a great teammate," Donatell said. "He's a guy you'd want to go to battle with. He's going to be there when it gets tough, and he's going to hang there with you."
The "fiery energy" and expertise at the position led Donatell to say, "there's just some things he can bring that I can't get anywhere else. I love having him.
"To have him right there in the middle of your defense, really important. He has skills to relate to the people in front of him, and he always did that as the quarterback of the defense and then on the back end," Donatell said. "He's got great team skills, and they matter a lot to me."
Manusky said he hasn't forced leadership from inside linebackers over the years — "sometimes it depends on the group you have" — but Kendricks and Jordan Hicks are "two individuals that know the game of football."
"It's their life and their passion, just like it was for me," Manusky said. "I told them I didn't want a sack. I didn't want an interception. I just wanted to hit somebody as hard as I could, and I want to see them do that."