Eight teams are prepared to square off this weekend during the Wild Card round of the playoffs, and four other teams await the Divisional round next week.
*I don't see an overt weakness on this roster. Don't tell me this year's Case Keenum isn't a Super Bowl quarterback, either, because he's done nothing but magnify the play of his skill-position players. *
Sessler pointed out that Keenum "ran into trouble" at Carolina but that the Vikings were also playing with a banged-up offensive line. He reminded readers that left guard Nick Easton was added to the Injured Reserve list and said that "the line can't suffer any more setbacks."
Sessler also mentioned Kyle Rudolph's ankle injury and said Everson Griffen will need to have top performances, which he chalked up to "nitpicking."
So, then, what does Sessler see as the Vikings biggest strength?
*Where do we begin? You can point to the team's star-studded offense, Minnesota's ability to overcome key injuries or the franchise's rock-solid, slump-proof and [resourceful] coaching staff, led by [Vikings Head Coach] Mike Zimmer. It all starts with the defense, though, which has held teams to under 20 points in a whopping 12 games. *
*Beyond the team's nasty front seven, the back end of this unit – led by cover man Xavier Rhodes and sensational safety Harrison Smith – has the raw power to frustrate a high-flying team like the Rams in January. *
MMQB* *Votes Shurmur 'Assistant Coach of the Year'
Several Vikings names popped up in the voting, but Vikings Offensive Coordinator Pat Shurmur drew the most attention, earning "Assistant Coach of the Year" honors from the 15 members of *MMQB *that ranged from reporters, to video producers, to Editor-in-Chief Peter King.
It was stated that Shurmur won the voting after "unleashing Case Keenum's potential." Shurmur had 27 points – six first-place votes and three apiece for second and third place. Coming in second place behind Shurmur with 12 points was Saints Defensive Coordinator Dennis Allen.
Vikings Head Coach Mike Zimmer came in second place (45 points) for "Head Coach of the Year" behind Los Angeles' Sean McVay (70 points).
For "Executive of the Year," Vikings GM Rick Spielman came in third place.
Other Vikings who earned votes in the various categories were as follows:
*Most Improved Player: *Keenum (No. 2) and Adam Thielen (tied for No. 4)
Most Valuable Player: Keenum (No. 8) and Xavier Rhodes (tied for No. 14)
*Defensive Player of the Year: *Rhodes, Everson Griffen and Harrison Smith all tied for No. 8
Offensive Player of the Year: Thielen (No. 10) and Stefon Diggs (No. 13)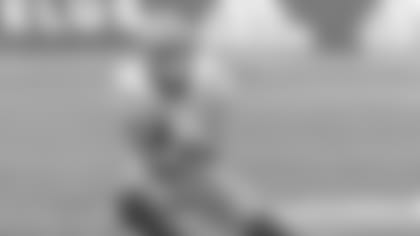 CFL Eskimos OC believes Zylstra could 'make a name for himself' in NFL
The Vikings recently **signed Minnesota native**, Brandon Zylstra, to a futures deal. Most recently, Zylstra was playing in the Canadian Football League for the Edmonton Eskimos, where he had become the CFL's top wide receiver. He played collegiately for Division III Concordia-Moorhead.
The Minnesota native will try to follow in the footsteps of another Minnesota native, Adam Thielen, who played at Division II Minnesota State University, Mankato before working his way onto the Vikings roster.
An **article in the *St. Cloud Times*** posted that Eskimos Offensive Coordinator Carson Walch, who spent two seasons with the Chicago Bears, figures "Zylstra will have a shot at making a name for himself in the NFL."
"He's a humble and hard-working kid," Walch said. "He's the type of kid who doesn't say a word, he just works his butt off. You tell him something once and it stays in his mind."
Zylstra was on the practice squad with the Eskimos for the first two-thirds of the 2016 season before injuries gave him a chance to play. He quickly showed he had the ability to make an impact and he had a break-out year in 2107.
"He's a gifted young man," Walch said. "All he needed was an opportunity, and when he got his opportunity he took advantage of it."
Keenum, Rudolph in attendance for Wild win
Before watching the Wild Card games this weekend, Keenum and Rudolph attended a Minnesota Wild game.
Keenum was recognized by the Wild for attending his first game and was given both a certificate and a personalized Wild jersey.