The Vikings have dressed a number of UCLA alums in Purple over the years, including five players on Minnesota's current roster.
In an ongoing series of NFL.com articles, Chase Goodbread has been ranking the "best draft picks of the century from the most prominent programs in college football." Goodbread explained his strategy:
Players were ranked through a formula in which they received points for honors they've acquired in their NFL career, including being selected to the Pro Bowl (including as injury replacements) and being selected first-team All-Pro. Players were also rewarded relative to where in the draft they were selected. First-round picks benefited least because a strong career would be expected; seventh-round picks benefited most. In some cases, a longevity bonus was granted.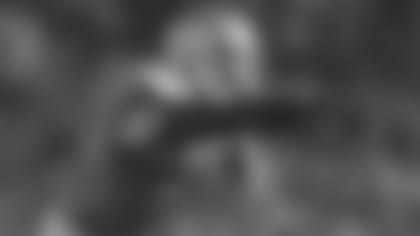 Since 2000, 56 players have been drafted out of UCLA. Goodbread most recently ranked the top five Bruins to be selected in that time frame.
He ranked linebacker Anthony Barr, whom the Vikings drafted in 2014, No. 2 on the list with 4.4 points. Barr came in behind running back Maurice Jones-Drew (9.6). Goodbread wrote:
Barr was a top-10 pick and the second linebacker drafted in 2014, after the Raiders Khalil Mack, despite a lack of experience at the position (he played on offense his first two years at UCLA). Barr has reached the Pro Bowl in two of his first three NFL seasons, albeit as a replacement player both times. He started every game for Minnesota for the first time in his career last season, and the Vikings exercised the fifth-year option on his contract last month.
Coming in at third, fourth and fifth, respectively, were cornerback Alterraun Verner (1.4), tight end Mercedes Lewis (1.1) and wide receiver Matthew Slater (1.0).
Goodbread also mentioned that Vikings 2015 draft pick Eric Kendricks is among "a lot of young defensive talent [infused by UCLA] into the pro ranks in recent years," but he was excluded from the list as he hasn't yet appeared in a Pro Bowl.
Vensel posts early roster predictions
In the lull of activity separating the conclusion of minicamp earlier this month and the start of training camp in late July, Matt Vensel of the *Star Tribune *took a stab at Minnesota's final 53-man roster. He wrote:
By my count, there are 27 players I feel certain will be on the team this season and another dozen or so who are pretty close to locks in my opinion. The rest of the roster spots will be decided down in Mankato and in the team's four preseason games.
But, because spring workouts are done […] I figured I would give you guys an early Vikings roster projection.
Vensel listed the players he feels will be on the active roster in each position group. He predicted the Vikings to retain the following six linebackers: Barr, Kendricks, Edmond Robinson, Emmanuel Lamur, Kentrell Brothers and rookie Ben Gedeon.
Notes: Robinson and Lamur are battling to start at Chad Greenway's old weak-side linebacker position. … The Vikings used fourth-round picks on Brothers and Gedeon in 2016 and 2017, respectively. … The Vikings have some interesting UDFAs here in Shaan Washington and Eric Wilson.
Vensel also opined that late-round selection Jack Tocho will make the team as one of five safeties, along with Harrison Smith, Andrew Sendejo, Anthony Harris and Jayron Kearse.
PFF: Vikings added value in 2017 offseason
Several of Minnesota's players from 2016 went to new teams during free agency, but according to Pro Football Focus' grading system, the Vikings also added value to their roster during the offseason.
PFF tabbed the Vikings pair of new running backs as the highest-graded additions, assigning a grade of 88.8 to rookie Dalvin Cook, based on college performance, and 73.1 to Latavius Murray, whom the Vikings signed as a free agent.