Editor's Note: This longform was produced in 2016 as Minnesota prepared to host Dallas and pit Head Coach Mike Zimmer against the franchise that gave him his first opportunity in the NFL. With the Vikings (6-3) set to face the Cowboys (5-3) on NBC's Sunday Night Football, we have slightly modified this feature for re-publication.
---
---
Chapter 1: Proving Himself
Back in the early 1990s, the Dallas Cowboys were the cream of the crop in the National Football League. The franchise won back-to-back Super Bowl titles to finish the 1992 and 1993 seasons, staking its claim atop the football landscape.
The success led many Cowboys assistants to go elsewhere for bigger coaching roles. It also allowed Dallas to bring in fresh faces to its coaching staff.
In 1994, Dallas replaced Jimmy Johnson with Barry Switzer as head coach. The Cowboys also hired a little-known defensive coordinator from Washington State University named Mike Zimmer as its assistant defensive backs coach.
Zimmer was a coach who had produced noticeable results in the Pac-10. His Washington State defense was second in the nation against the run (86.3 yards per game) and was eighth in the nation in yards allowed (298.8) in 1993 as the Cougars went 5-6.
After a 15-year run in the college ranks at three different schools, Zimmer was now finally getting his shot in the pros, a chance that almost came a few years earlier.
"I had coached [at Weber State] with Dave Campo, who was the secondary coach in Dallas," Zimmer said. "They had called me a couple times two years prior when Jimmy Johnson was there [as the Cowboys head coach], but they ended up hiring someone else.
"I just wanted to get in the NFL," he added. "They had been winning a lot, so it was a great opportunity."
Those closest to the 38-year-old Zimmer were ecstatic. Adam Zimmer, the Vikings current linebackers coach, was 10 years old when his father packed up the family and moved them from sleepy Pullman, Washington, to the sprawling city of Dallas.
"We all thought it was pretty cool that he was coaching in the NFL," Adam said. "To make it to the NFL was pretty special."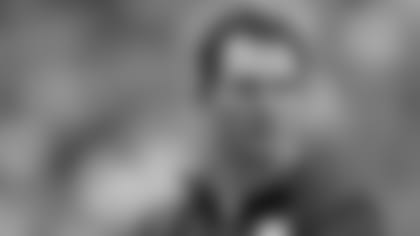 Those in Dallas, including star safety Darren Woodson, said they had no idea who Zimmer was when he joined the Cowboys, a team that had won a combined 25 regular-season games over the past two seasons and featured a handful of future Hall of Famers in quarterback Troy Aikman, running back Emmitt Smith, wide receiver Michael Irvin and defensive end Charles Haley.
But the fiery assistant coach wasn't afraid to make his mark known early, especially in practice.
Both Woodson and Irvin said Zimmer wasted no time integrating himself into the Cowboys' winning culture.
"We were back-to-back champs, and he came in and he did not back down from anything," Woodson said. "The situation wasn't too big for him coming into a team that was, personnel-wise, was as talented and confident as anyone, especially in the secondary.
"We were pretty strong and had some big-time personalities, and he never backed down," he added.
Known for his big personality, Irvin recalled how he'd chatter back and forth with the Cowboys defensive backs all throughout practice.
"We had established a way of practicing in Dallas. We went hard and practiced hard," said Irvin, now an NFL Network analyst. "But here comes this young guy as the [assistant] defensive backs coach, and he jumped right in and started getting guys ready like, 'Hey, we'll be there.'
"I had no problem with that and thought that was interesting," he added. "That endeared with everybody because that's how we practiced, that's what we were at the time. We believed in creating competition and having competition, and he jumped right in there and got it going right away."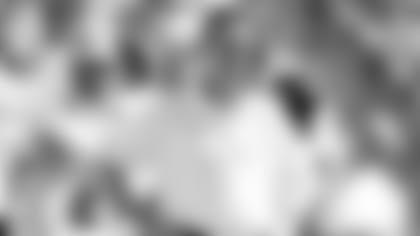 Zimmer said there was a learning process that he went through as players learned to trust him over the course of the 1994 season. The Cowboys went 12-4 and won the NFC East.
"It's always about proving yourself," Zimmer said. "Once you kind of prove that you can coach and then they respect you, you can be a little bit more assertive, I guess."
Woodson recalled a signature moment in which Zimmer was just that, and in came in Dallas' final game of the 1994 season, a 38-20 loss to San Francisco in the NFC Championship.
The Cowboys trailed 24-14 before 49ers wide receiver Jerry Rice hauled in a 28-yard touchdown pass in the closing moments of the first half. With Dallas' hopes of a third straight Super Bowl appearance in jeopardy, Irvin and Zimmer exchanged pleasantries on how to cover Rice, a future Hall of Famer himself.
"We're lining up for the extra point. I'm looking over at the sideline, and Zim' and Michael Irvin are face-to-face. I didn't figure out anything because we made some adjustments and all that," Woodson said. "But Monday, I look at Zim' in a meeting and I said, 'What were you and Mike doing and arguing about on the sideline?' [He said], 'Well, Irv thought we should be doubling Jerry Rice. We don't double people, man. We play our scheme.
"[Irvin] wanted to jump in and tell him we should be doubling Jerry Rice and taking him out of the game, and Zim' was like just shut up and worry about your offense, and don't come over here and tell us what to do," he added. "That sums up who Mike Zimmer is through and through."
More than 20 years removed, Zimmer let out a laugh in his office when he recalled the exchange with Irvin.
"It was a heat-of-the-moment kind of thing," Zimmer said. "But yeah, Michael came over, as Michael does a lot of times, he gave his input. And I gave my input back."
The Cowboys fell short of becoming the only franchise in NFL history to win three consecutive Super Bowls.
But while the loss fueled the Cowboys that offseason, perhaps nobody was more motivated than Zimmer heading into the 1995 season.
---
---
Chapter 2: Super Bowl XXX
Mike Zimmer had a new role. And he was hungry for a championship.
Zimmer entered the 1995 campaign in his second season with the Dallas Cowboys as their 39-year-old defensive backs coach. Dave Campo had been in the position but was elevated to defensive coordinator after the 1994 season.
Zimmer, who had already established himself as a passionate assistant coach, now wanted to reach the pinnacle of the football world.
As the Cowboys prepared to open the 1995 season, Zimmer hadn't won a championship of any kind as a college coach at the University of Missouri, Weber State University or Washington State University.
Sure, the Cowboys had won the NFC East in 1994, Zimmer's first year in Dallas. But he wanted more.
"It was different for me because I had never been there," Zimmer said. "I didn't know what all it took for them … they were 1-15 a couple years prior … to do that.
"I didn't understand all the difficulties all the guys had to go through to get to that point," he added. "It's hard. There was a time where I didn't even know if we would be in the playoffs. The whole year was a grind."
Woodson, who was in the middle of three straight seasons as an All-Pro safety under Zimmer, recalled his position coach's ferocious attitude.
"I remember him looking at me," Woodson said. "He was saying, 'You have two Super Bowl rings, and I don't have (any). And because I don't have (any), I'm going to ride you until I get one.'
"He was saying that in his first year. He was mad we didn't get it in his first year," Woodson added. "He pushed us. Training camp was relentless. For him, he could care less what we did in the past, in 1992 and 1993."
Zimmer led a stacked position group as the Cowboys chased their third Super Bowl title in four seasons.
Woodson and Brock Marion started every game at safety, and cornerback Larry Brown was a stalwart at cornerback.
Future Hall of Fame cornerback Deion Sanders signed with Dallas as a free agent shortly into the 1995 season. The 1994 NFL Defensive Player of the Year gave Zimmer and the Cowboys another weapon in the secondary.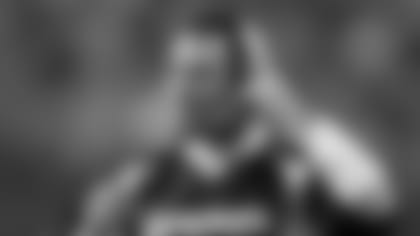 Dallas started the season 8-1 before losing three of its next five games. The Cowboys eventually finished 12-4 and won the NFC East for the third consecutive year.
But Zimmer's focus was on a deep playoff fun, even for a defense that finished third in the NFL in points.
"He was striving to be better as a group," Woodson said of Zimmer's approach to the secondary. "Even to the point where we were competitive with the offense on the other side.
"He didn't take us losing in 2-minute drills kindly at the end of practice," he added. "There were a whole bunch of [intense] meetings because of what we did in practice."
Dallas got past Philadelphia and Green Bay in the playoffs, setting up a Super Bowl XXX matchup against the Pittsburgh Steelers at Sun Devil Stadium in Tempe, Arizona.
The Cowboys were outgained in nearly every statistical category, but it was Zimmer's group who came up clutch. Brown was named the Super Bowl MVP after recording a pair of interceptions in the 27-17 win, and Marion had a pick of his own.
Vikings linebackers coach Adam Zimmer held the cord to his father's headset on the sideline at every home game that season and the Super Bowl.
Even as the Cowboys held a 10-point lead in the closing minutes, Adam Zimmer said his father coached until the final whistle.
"He was still stressed. They were up 10, and the clock was running down, but he was still stressed," Adam Zimmer said with a smile. "[Defensive coordinator Dave] Campo was calling the defense, and [my dad] didn't want him to come down from the press box because he was nervous."
As the final seconds ticked away, years of hard work and grueling days became a validation for Zimmer.
"The thing you realize is how hard it is. Once you win, you want to do it again," Zimmer said. "But you know all the ups and downs you have to go through throughout the season in order to get to that point.
"You realize just how difficult it is," he added. "And I haven't been back since."
A father and his 11-year-old son shared a special moment on the sideline.
"I remember him picking me up," Adam recalled, "And he said, 'We won the big one!' "
By the beginning of the 2000 NFL season, Mike Zimmer had been with the Cowboys for six years.
Dallas had made the playoffs in five of those seasons, and although the Cowboys won a Super Bowl in 1995, they hadn't won a playoff game in three tries since.
As a result, the Cowboys made a coaching change, promoting Campo to head coach. Mike Zimmer, who had also coached with Campo in the college ranks, was elevated to Dallas' defensive coordinator role.
For many, Zimmer was an easy choice for the job. Looking back at his promotion, however, Zimmer admitted he might have been a bit green for the role.
"I was a coordinator in college, too, so I kind of felt comfortable with it and kind of knew what we were trying to do," Zimmer said. "I was comfortable in the role, but I probably wasn't as good at that point than I was later on."
But Zimmer's group produced results, especially in his second season. Although the Cowboys went 5-11 in 2001, Dallas' defense ranked fourth in the NFL by allowing just 287.4 yards per game.
Vikings defensive line coach Andre Patterson served in the same role in Dallas from 2000-02. What made the Cowboys performance so impressive in 2001, Patterson said, was that the stars of yesterday were no longer in Dallas.
"At that time, it was a big change in personnel for the Cowboys," said Patterson, who had been with the Vikings in 1998 and 1999. "The Super Bowl years had passed, guys had gotten older, and our team became young.
"Especially the 2001 defense … Leon Lett was gone, Chad Hennings was gone, Deion Sanders was gone … we became real young," Patterson added. "He did an excellent job of getting us to not worry about who we didn't have, and worry about who we did have and continue to drive to make those guys better and reach their potential."
Despite Zimmer's best efforts, Dallas went 5-11 in each of his first three years as the defensive coordinator.
Campo was let go as the Cowboys made a big splash in 2003 by hiring Bill Parcells, who had previously won a pair of Super Bowls as the head coach of the New York Giants.
But Parcells, who was elected to the Pro Football Hall of Fame in 2013, was known for running a 3-4 defense.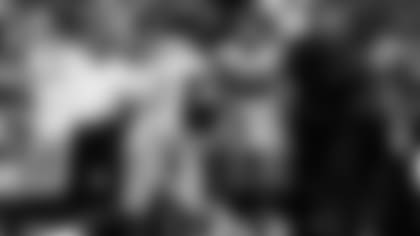 Parcells used the scheme in 1986 as the Giants won a world title with a defense that held the opposition to 14.8 points per game and linebacker Lawrence Taylor racked up 20.5 sacks. Bill Belichick, a six-time Super Bowl-winning head coach with the New England Patriots, served as Parcells' defensive coordinator that season.
Zimmer, however, was a noted 4-3 coach. How did the two co-exist while believing in two different philosophies?
Well, Parcells had to first agree to keep Zimmer on staff.
"I didn't know a lot about him," Parcells said. "I knew his name, obviously, and knew he'd been there awhile but I didn't know a lot about him. I didn't know too many people that knew him.
"I started to get a relationship with him, and the people in Dallas thought quite highly of him," he added. "I think he kind of showed me as we went that he was the kind of coach I liked to be around."
Dallas kept the 4-3 system at first, going 10-6 in 2003 behind the NFL's toughest defense. Zimmer helped guide the Cowboys to a top ranking in yards allowed (253.5), and Dallas finished second in points allowed (16.3).
The Cowboys ran a 4-3 defense again in 2004 before phasing in the 3-4 system in 2005. Zimmer said he had long been studying Parcells' preferred system by then.
Cowboys reporter David Moore of the Dallas Morning News recalled that while Parcells may have been a tad skeptical of Zimmer at first, the coach's work ethic quickly impressed him.
"Bill just loved him and was blown away by the guy," Moore said. "Zim' can be stubborn and insistent, but he's also adaptable, and that showed going from the 4-3 to the 3-4.
"He came from a 4-3 scheme, but [Parcells] is one of the best 3-4 guys around so why not learn from him? He just took it as an opportunity to become a better coach," he added.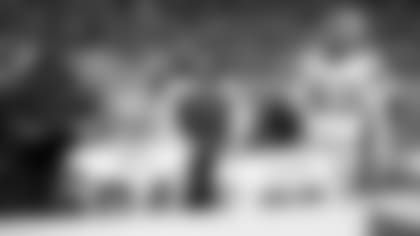 Zimmer and Parcells would remain together in Dallas until the 2006 season, when the Cowboys suffered a crushing loss in the Wild Card round to Seattle.
Zimmer went to Atlanta for the 2007 season before gaining more notoriety as a top-notch defensive coordinator over a six-season span in Cincinnati.
But he never forgot where he landed his first defensive coordinator role in the NFL, or the Hall of Fame coach who helped groom him into one of the league's top defensive minds.
"He always pushed me to be better," Zimmer said of Parcells. "The one thing with him is that you were always trying to prove yourself.
"There was never a day when you didn't try to prove [something]," Zimmer added. "I knew Belichick was his guy, I was always trying to prove that I was Belichick to him. But as you go, you respect all the things he got you to understand."
---
---
Chapter 4: Knowledge Is Power
Outside of Mike Zimmer's family, perhaps nobody knows the Vikings Head Coach better than Terence Newman.
The former Minnesota cornerback played nine of his 15 pro seasons under Zimmer. Newman was the No. 5 overall pick in the 2003 NFL Draft when Zimmer was the Cowboys defensive coordinator.
Newman later followed Zimmer to Cincinnati and eventually the Twin Cities, where the two were reunited last season. Even now, Newman said he still marvels at Zimmer's love and passion for the game.
"He's a guy that watches so much film that you'll walk in [to a meeting], and he'll tell you what they do," Newman said. "And you're like, 'Coach, we just got the film, how do you know?'
"He wants us to be tough, smart football players, and that's one of the things I gravitated toward," Newman added. "In this world, knowledge is power. In this game, it's pretty much the same thing."
Zimmer's calling card on defense has become creating pressure in the Double-A gap, in which a pair of linebackers line up directly in front of the center.
Super Bowl-winning head coach Jon Gruden, who in 2016 was an analyst for ESPN's Monday Night Football, broke down Zimmer's creativity with the scheme early in 2016:
"In all defenses, it helps to have the right pieces," Gruden said of what makes the Double-A pressure work in Minnesota. "It's a little bit deception, it's a little bit of trying to attack protections, it's a little bit of trying to keep the offense off balance.
"And then if you get that right guys, it can really be effective," he added.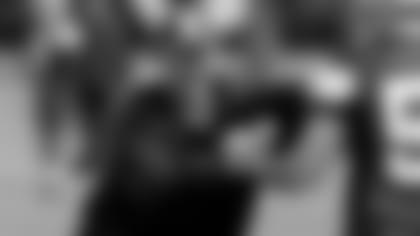 Zimmer has built the Vikings into one of the league's best units as Minnesota's defense ranks third in yards allowed per game (318.2) and offensive points allowed (18.2) since 2014.
"One thing I think Zim' does a great job of is knowing his guys," Smith said. "Knowing who can do what, who's good at this and who's good at that.
"And it's not just always Double-A gap stuff … you can't just run the same plays over and over because people are going to figure it out," he added. "He's always got something new coming."
As Zimmer's success of pressuring the A gaps has continued, others have tried to duplicate it.
"It's kind of a copycat league," Newman said. "Everybody is trying to copy whatever works.
"Everybody has pieces in one form or another; it's just the way you coach those pieces," he added. "It's like chess; you're not just going to move people in places and sacrifice things. You're going to put them in places where it's going to be beneficial to you."
And therein lies what might be Zimmer's best trait as a coach — he loves taking players and molding them, getting them better, and helping them thrive.
Woodson played under Zimmer for 10 seasons in Dallas. Woodson had been in the league two years before Zimmer arrived in 1994.
Zimmer, ever the teacher, went to work right away in helping Woodson with his man-to-man coverage skills against slot receivers.
"When he first got there, he was talking about my coverage ability and wanting it to get better," Woodson said. "He was relentless throughout his whole first year of teaching me man-to-man techniques. Press technique at the line of scrimmage on the slot receiver, playing him off, playing him against the blitz, how to keep your feet hot when you're covering a slot receiver.
"He made my game so much better. He always says I was the best safety he's ever seen because I was versatile," he added. "I could do a little bit of everything, but he's the one who brought that versatility out of me."
Newman, who played in his 200th regular-season game on Nov. 20, 2016, said if he ever became a coach, "there is nobody else I would want to be like."
"That's because he has respect from everybody — his players, people in this organization, people from other teams.
"That's what you want as a coach," he added. "But you don't get that if you don't win and if you don't have guys that actually do what you ask them to do."
Editor's note: Newman worked as assistant defensive backs coach for the Vikings in 2018.
Shortly after 4 p.m. on August 30, 2016 Mike Zimmer approached a podium at the team's Winter Park headquarters for a hastily called press conference.
The eyes of the football world turned to the Vikings head coach.
Just a few hours earlier, Vikings quarterback Teddy Bridgewater had fallen to the ground with a season-ending knee injury in a non-contact drill. Minnesota's season opener at Tennessee was 12 days away.
With a wave of shock permeating through the organization, Zimmer delivered a calm yet purposeful message to his players, Vikings fans and the rest of the NFL.
Minnesota received Zimmer's message loud and clear. Despite losing Bridgewater for the season, and having All-Pro running back Adrian Peterson get injured in the second game of the season, the Vikings rattled off five consecutive wins to begin the 2016 season.
During Zimmer's stoic press conference, Minnesota's leader revealed he had reached out to his former boss for advice twice in less than two hours after Bridgewater's injury.
Parcells was the Cowboys head coach from 2003 to 2006 when Zimmer was the Cowboys' defensive coordinator.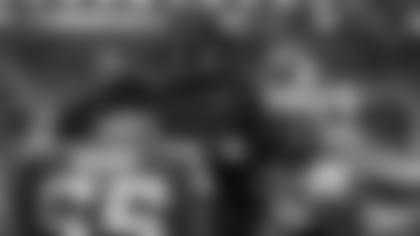 Now in the most trying time of his head-coaching career, Zimmer received a helping hand from a Hall of Famer.
Parcells and Zimmer talk regularly. And whether their conversation centers around on how to replace a franchise quarterback or deal with a tough overtime loss, Parcells always reminds Zimmer to keep his head up and keep grinding away.
"Being a head coach, there are going to be five or six things every day that happen that you wish would not happen," Parcells said. "But if you can't mentally deal with that, then you need to find another job, because these negative things are going to happen every day.
"You just have to be willing to … I don't want to say accept it … but you have to be willing to deal with it, because it's part of the job," Parcells added. "A lot of coaches, when they get the job, they don't really understand that until it starts to happen to them."
Zimmer has steered the Vikings through plenty of choppy waters in his three seasons in charge in Minnesota.
In 2014, he started Bridgewater for 12 games when the quarterback was still a rookie. And Zimmer guided the Vikings to a 7-9 record in his first season despite not having Peterson for all but one game.
The 2015 season brought an NFC North title to the Twin Cities, the Vikings first division championship since 2009. Minnesota went 11-5, including a 5-1 mark in divisional play, as the Vikings won double-digit games for the first time since 2012.
And as the 2016 season approached, Minnesota seemingly had all the pieces for a deep postseason run — a stout defense, a future Hall of Fame running back and a young quarterback in his third season in a system.
It took less than six weeks for the Vikings to lose their starting quarterback, running back and offensive tackles on each end of the line.
But the misfortunes simply directed the spotlight on Zimmer's steady hand and leadership as a coach.
Those traits had been there all along. Just ask Woodson, who recalled a brawl in a joint practice with the Raiders in the 1990s.
"It was heated, and everyone is cussing and yelling. I remember in the midst of it all, I look around, and Zimmer's got the biggest smile on his face," Woodson said. "I thought, 'This guy operates the best when there's havoc and mayhem.'
"You want your leader to be cool as they can be," he added. "If I had a photograph of him in my head, that's the one."
---
---
Chapter 6: The Father Figure
Roy Williams last played in the NFL in 2010 and enjoyed a nine-year NFL career in which he was known as a hard-hitting and versatile safety.
The 36-year-old Williams played for Mike Zimmer for seven years, including five with the Dallas Cowboys. And he'd do it again in a heartbeat.
"I would play for Zim' today if he wanted me to play," Williams said. "If I was 50 and he was still around, I would still try to go play for him."
Williams was one of a handful of Zimmer's players — both current and former — who expressed their deep respect for a coach who demands it but will also give it right back.
Media members who covered Zimmer in Dallas picked up on the bond between players and coach.
"His players, to a man, would run through a wall for him," said Charean Williams, who has covered the NFL for more than 20 years. "They absolutely love him. You can ask any player who has played for him, and they'll go on and on about how much respect they have for him.
"He's always gotten every single ounce out of every player he's ever coached," she added. "They want to give all they have for this man, and they do."
For his part, Zimmer downplayed the idea that he is a father figure of sorts on and off the field.
"I always try to give my best to them, and hopefully they give their best to me back," Zimmer said. "I don't really consider myself a father figure.
"I try to get guys to understand how important it is to be disciplined in the things that they do and try to get them to understand about competing and working hard and playing together as a team," he added. "I'm sure there are probably better father figures than me."
But talk to those who know him best, and stories unfold of the man who is a demanding coach but also one who routinely goes out of his way to make sure his players know how much he cares about them.
Patterson coached with Zimmer in 1988 at Weber State University before the two were on the same staff for two years at Washington State University.
Patterson, who also coached with Zimmer for three seasons in Dallas, said his lifelong friend hasn't changed a bit since they first met almost 30 years ago.
"I tell people all the time, there's no Hollywood in Zim'. What you see is what you get," Patterson said. "Whether you're talking to him 1-on-1 in his office, whether you've got 16 cameras on him, whether he's 1-on-1 with a player or whether he's standing in front of the whole team, he's consistent.
"He is who he is, and he doesn't change. I give him a hard time about that, but I think that's a great quality that he has," he added. "I think that's why players respect him so much. There is no gray … it's black and white with everything."
Off the field, Zimmer is a father to three grown children. Adam is the Vikings linebackers coach, and the 63-year-old has two daughters — Corri and Marki.
Their father might be known as a tough coach, but Zimmer's children simply know him as 'Dad.'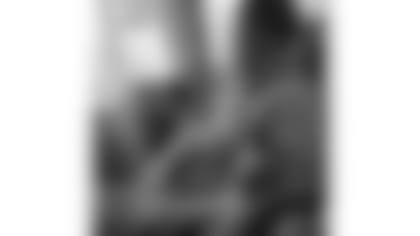 They also know Zimmer's softer side. When Corri's dog, Jolie, underwent surgery to remove a cancerous tumor in late October, Zimmer sent the Yorkshire terrier a care package that included a blanket and other treats.
Zimmer signed it, "Get Well Soon. Love, Grandpa."
"He is literally obsessed with her," Corri said with a laugh.
Zimmer's bond with his children was strengthened in October 2009 when his wife, Vikki, suddenly passed away.
A dad who brought his son with him to work to watch film now gets manicures done with his daughters.
"He was always a great dad," Corri Zimmer-White said. "But he kind of really stepped it up after my mom passed away.
"He took the role of being a mother and father," she added. "He knew that we needed him to be that way."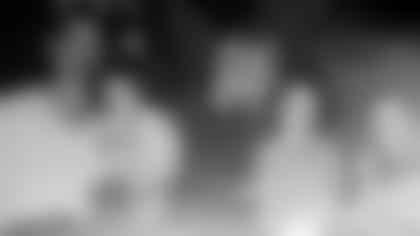 Players who have been chewed out a time or two by Zimmer now look to him as an example of being a great father.
"Zim' is one of the most passionate, dedicated, intelligent and challenging coaches I've ever been coached by," said Sanders, the Hall of Fame cornerback. "He won't accept your mediocrity, but he will encourage the absolute best you have inside of you.
"He will ensure you go to the next level if that's truly your desire," he added.
Woodson is the Cowboys all-time leading tackler and a player many think should be in the Pro Football Hall of Fame.
If Woodson is one day enshrined in Canton, Ohio, he already knows who he wants to present him.
"If I ever go into the Hall, he's putting me in. That's for damn sure," said Woodson, who was a first-team All-Pro safety from 1994-96 under Zimmer's tutelage. "I might be in a wheelchair, and we might be pushing each other up there, but he's just been my guy for so long.
"We've gone through so much, good and bad, with the Cowboys and the tragedy of him losing his wife," he added. "We've become really good friends over the years. He's still my coach, man. If I could name a guy as my coach, he's my coach."
---
---
Chapter 7: Home Sweet Home
Patterson knew it, and he knew it all along. Patterson knew Mike Zimmer and Minnesota would be a match made in heaven.
The straightforward, no-nonsense coach who likes to hunt paired with the North Star State, full of people who brave bitter winters on an annual basis and aren't afraid to get their hands dirty.
Patterson knew, and he told his friend as much after Zimmer was hired by the Vikings as the franchise's ninth head coach on Jan. 15, 2014.
"I kept telling him, 'Minnesota is the perfect fit for you. The people in Minnesota will fall in love with you because you are a straight shooter. You're a hard worker, a grinder, you're going to tell it like it is. The people of Minnesota will appreciate you through and through,'" recalled Patterson, the Vikings defensive line coach. "I ain't talking about the winning and losing. I'm just saying how the people of Minnesota appreciate him.
"I knew that his personality and the way he goes about his business, the people of Minnesota would appreciate that and love the way he's coaching this team and goes about his business," he added. "Because that's how the everyday Minnesotan is … blue collar."
Zimmer's journey to be a head coach was long and winding. Stops at three different colleges, 13 seasons in Dallas, one in Atlanta and six with the Cincinnati Bengals.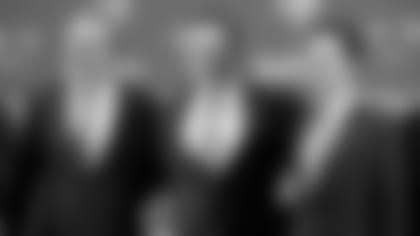 But he's found plenty of success with the Vikings, a franchise that was 5-10-1 in the season before Zimmer arrived.
Zimmer guided Minnesota to a 7-9 record in 2014, a season in which the Vikings started a rookie quarterback for 12 games and didn't have their All-Pro running back for nearly the entire season.
The Vikings went 11-5 and won the NFC North in 2015, claiming their first division title since 2009. Zimmer led Minnesota to an appearance in the Wild Card round and fielded a tough-as-nails defense.
Minnesota again won the NFC North in 2017 after a magical 13-3 season was boosted with a miracle in the playoffs. He is 53-35-1 with Minnesota, having recorded the third-most wins in franchise history.
And as Zimmer's Vikings get ready to face his former team Sunday night in prime time, Minnesota is 6-3 and in second place in the NFC North.
Zimmer made the progression from assistant defensive backs coach to defensive backs coach to Dallas' defensive coordinator. But the jump up to head coach of the Cowboys was just never in the cards.
"It's just the way things worked out," Zimmer said. "I have a lot of respect for all the people there — the owners, Jerry Jones and Stephen Jones, those guys always treated me great. I think everybody makes decisions on what they feel is best at the right time.
"I don't really look back about it. I just kind of go forward," he added. "I'm not saying this is bad about Dallas because it's a great organization and a great place … but I'm glad that I have a job here."
Zimmer has made Minnesota his home, starting a foundation that honors his late wife, Vikki, while providing scholarships to people in the Land of 10,000 Lakes.
"The people of Minnesota have been so great to me that I want to try to give back to the community," he said. "It's good to have my family here, and it's great to honor Vikki and do whatever we can for the community and state of Minnesota."
Those who have known Zimmer for 20-plus years aren't surprised with the culture he's cultivated in Minnesota.
Zimmer has built the Vikings into exactly who he is — tenacious, relentless and aggressive.
"What I love now is what I see he has become," said Irvin. "Early on, you see the makings of something, but you never know if it's going to develop.
"He was a smart, young coach who had his players' back; he gave all he had," Irvin added. "You wonder if that will manifest into something, and it has. And he's showing it every week."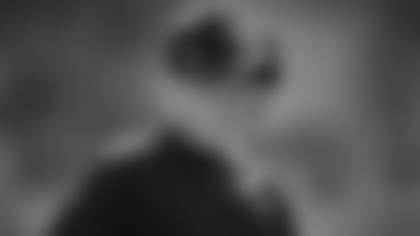 Williams, who covered Zimmer and the Cowboys for the Forth Worth Star-Telegram, added: "I think everybody probably knew he would be a great head football coach. I don't know why it took owners and GMs so long to figure it out. But I guarantee you he will win a Super Bowl. And he'll probably win more than one Super Bowl. But he will win a Super Bowl with the Minnesota Vikings."
Ah yes, the Lombardi Trophy. The Vikings have never won a Super Bowl in the franchise's 59-season history.
Perhaps Zimmer is the right man for the job.
"It'd mean everything," Zimmer said of being a championship to Minnesota. "It would be the highlight of my career, my life, the whole thing.
"That's the only reason why I'm here, the only reason why I do the stuff I do," he added. "I'm not here for any another reason than trying to do that."