As one glances at Linval Joseph, who is listed by the Vikings at 6-foot-4 and 329 pounds, it's hard to fathom that he has ever been on the receiving end of bullying.
It's far easier to imagine Joseph taking what he wants and leaving a wide path in his wake, but few visions could be further from the truth.
Joseph experienced bullying for the first time as a 10-year-old after his family moved from the Virgin Islands to Gainesville, Florida.
"The Virgin Islands is 'one love.' Everybody gets along, everybody helps each other, so coming from that world to Gainesville, Florida, going into school, 'Hey, how you doing? My name is Linval Joseph.' And somebody told me, 'You can't talk to him. He's not one of us.'
"I was like, 'What do you mean? He's a human.' They were like, 'No, we don't talk to him,' " Joseph continued. "Now, racism came into play. I didn't know what any of that stuff was. I had to learn as I grew. Because I talked to them, they didn't want to accept me because now I'm an alien, now I'm this, now I'm that."
Each time someone would say something bad about him, Joseph bounced back.
"I used it as fuel, meaning if somebody told me I was poor or had on non-name-brand shoes, I was like, 'OK, let me go work and get a job so I can buy shoes. Let me help my mom out.' It forced me to grow up at a very young age."
Sports provided a transformative activity. Joseph already had enjoyed some success in basketball and track and field when he became more involved with football, learning techniques and trying to become stronger.
"The first time I ever touched a weight, I only benched 135," Joseph recalled. "I was shaking with it, and they picked on me, 'You're too big to be so weak.'
"I went home and did push-ups every single day, 500. It took six hours the first time I tried," he said. "Every day I got better at it until it was down to an hour, by doing sets of 40, 60, 40, just knocking them out, knocking out 500 a day. My bench went from 135 to 250, 315, 400, 450, 500, and 550 was the most I ever did in high school."
Along the way to becoming a state champion weightlifter, Joseph wasn't picked on anymore, but he saw peers hurting other peers. Joseph tried to discourage such behavior and came to understand that the bully's desire to hurt others originated from a rough home life.
"We're in the locker room, and he'd take a guy and put his head in the toilet with blue water," Joseph said. "He was asking me to help. I was like, 'Bro, why are you doing this? What did he do to you?'
"He was like, 'Shut up. Why are you taking his side?'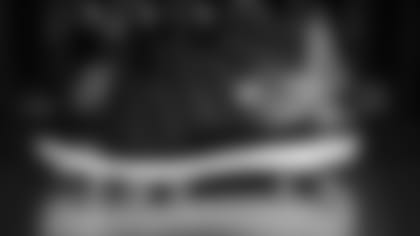 "Finally, to understand his situation better, I went to his house, and I saw that he was mistreated at home, beat up, and for him to feel like a normal kid, he had to do [wrong] to someone else to feel like it was OK because it happened to him," Joseph said. "He was getting bullied, and it forced him to do things to other people just to feel normal. At that point in my life, I understood, 'Wow, it can't be like this. This is not a good thing to do.' "
Joseph knows that not everyone is able to respond to bullying and have positive results, so he's committed to helping those who are encountering the activity and trying to end it.
He has created the Linval Joseph Foundation to help victims and spread the word that bullying — in any form or fashion — is wrong.
Joseph crisscrossed the Twin Cities and made stops in outstate Minnesota, North Dakota, South Dakota and New York to deliver his anti-bullying platform in person. He has another event scheduled this month when teammates join him for a "Bowling Battle" between the offense and defense in Faribault on Oct. 29.
"Some people get bullied and they tank. You never get to see their max potential because they never had anybody by their side to talk to them or help them get through it," Joseph said. "I'm just using my platform. I feel like I touch a lot of people's lives. Every day when somebody messages me and tells me, 'Thank you for what you're doing. You saved me. I thought about taking my life, and after hearing you, I feel strong,' it makes me feel good."
Joseph's message is one of H.O.P.E. (Helping Others Progress Every Day).
It allows him to show that he's "more than just a football player" and share his journey on a "long road" to being comfortable talking about who he is and why he does what he does.
The approach also helps in his role as one of the Vikings season-long captains, a responsibility he readily accepts.
"I just want to be a great person," Joseph said. "It's hard to be perfect in this world. It really is. I want to be an example of a true professional, a father, show everybody how to do things right because me doing things right always led me to better and more."
Joseph was part of the free agency class that joined the Vikings in 2014, just months after Mike Zimmer was hired as head coach. Zimmer has given Joseph props multiple times over the years for his commitment to putting the team first.
Assistant defensive line coach Rob Rodriguez describes Joseph as "one of the best teammates I've ever seen and been around — he's unbelievable."
Teammates respect Joseph's impact within the Vikings defense and locker room.
"When Zim' describes him, everything is perfect," said Anthony Barr, another multiyear captain. "The long arms, he's fast, he's smart. He's a perfect football player, really, and it all came to a head on that play."
Odds are, you already know what play Barr is referencing: Joseph recovered a fumble forced by Stephen Weatherly last year at Philadelphia and returned it 64 yards for a touchdown.
Although Weatherly and Joseph are most commonly mentioned when that play is talked about, it really was the result of communication and collaboration.
Weatherly credited a tip from Jalyn Holmes, who was involved in the defensive line rotation at the start of the drive and throughout the day, with providing vital information.
The Vikings had done their prep work on the offensive line for the Eagles, trying to identify the moments when certain types of pass-rush moves would be most effective.
"When I came in, Jalyn stopped me and said, 'He's tired,' talking about the right tackle," Weatherly explained, adding that he knew it might be a good time to utilize an inside move.
"The ball was snapped … I tried to sell it as hard as I could to the outside and pop inside really fast. I saw [Eagles quarterback Carson] Wentz with the ball, loading it back, so I was putting my head down and tried to drive as quickly as possible so he [couldn't] get it off. I thought he threw it."
The ball was knocked from Wentz's grip and landed softly in Joseph's massive hands.
He quickly transitioned and picked up steam.
"Rumbling" is often used to describe touchdowns by the biggest players on the field, but this run was far more graceful than most. He glided as if on the elliptical machine that he frequents at Twin Cities Orthopedics Performance Center.
"I just remember him running and trying to catch up to him," Barr said. "I don't think he needed our help. He was flying and probably would have been fine without the escort, but I just wanted to make sure he was clean and able to get the touchdown he deserved."
Weatherly added: "L.J. put on film why he deserves a speed increase on Madden."
Holmes said he thought Joseph might get caught, but defensive tackle Jaleel Johnson and running back Dalvin Cook, who knows a thing or two about long touchdown runs, said they were certain that Joseph had enough speed and gas in the tank to get there.
"I've never seen somebody that big move like that," Holmes said. "Man, it was amazing. I thought he was going to get caught, to be honest with you, but Linval is a great athlete, especially for his size. He took it to the crib."
Why did Johnson not have a doubt?
"Because he's a fast guy, and a lot of guys are intimidated by him," Johnson said. "You're not going to tackle Linval head-on, so I knew it was going to be a touchdown from the get-go."
Cook, who was inactive, immediately smiled and put his arms above his head in celebration from the sideline.
"I know how fast Linval moves," he said. "I see him chase the ball every day in practice. Just to see him do it in the game was good."
Joseph credited the defensive line rotation, as well as the other 10 players on the field.
"The reason why I love football is it's not about one individual player," Joseph said. "Without Stephen, without Anthony Barr, without [Eric] Kendricks, without Sheldon [Richardson], it never would have happened. That was a big moment because Philly, the last two years, they took our soul."
As great as that moment was, the ensuing image became iconic.
Joseph was shown on the sideline wearing an oxygen mask and sunglasses.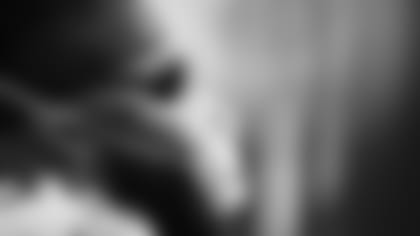 Photographers couldn't resist the visual.
Images quickly went viral.
Platforms that can be misused by cyber bullies delivered joys via pixels.
Weatherly and Johnson were among the players who went right back in on defense. They didn't know just what they had missed until after the game.
"It was a clean look," Weatherly said. "He was taking deep breaths with the oxygen machine. It was an intimidating picture for sure."
Johnson said the picture is "a classic" that he's saved on his phone for inspiration.
Holmes added: "L.J.'s a swaggy guy, so he put the shades on with the breathing machine. He's a big Don. He's got the nickname Big Goon."
Joseph, who has since said the oxygen tank wasn't working, explained that he didn't love the immediate notoriety. It has grown on him — and been illustrated on his right arm in a tattoo he got this spring. He even spotted trick-or-treaters imitating the look last fall.
"It kind of became a part of me, 'Man, this was a big moment in my life,' " Joseph said. "It was such a big moment in my life, I got it tattooed on me. This is a memory I'm going to have the rest of my life. At this point in your life, when something positive happens or somebody wants to dress as me for Halloween, you're doing something good."
All of Joseph's investment in cardio on the elliptical and commitment to teamwork paid off in a big way.
"Everything I ever worked so hard for, I got the opportunity to show it to the world," Joseph said. "It made my dad proud."