EAGAN, Minn. — When Vikings quarterback Kirk Cousins hits the field today against Denver, it will mark his 75th consecutive start in the National Football League.
Not a bad streak for a guy who was a fourth-round pick in 2012 and didn't become a full-time starter in the league until his fourth professional season.
Cousins' play has helped him carve out a successful career — just look at the fact he's one of two quarterbacks in the NFL, along with Philip Rivers, with 4,000-plus passing yards and at least 25 passing touchdowns over the past four seasons.
The production is visible, but few publicly know of the behind-the-scenes preparation work that Cousins puts in each week, when he analyzes and scrutinizes every nugget of data possible.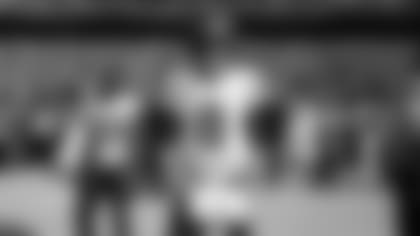 "When you go into a game, you want that peace of mind to know, 'I'm ready,' " Cousins said. "How do you get that? Well, I think it's when you know you have a to-do list, a checklist, and have checked all the boxes.
"If you've checked all the boxes and have seen for years that it's what you need to be ready to go, then the next game you check those same boxes and say, 'Hey, despite any concerns I may have, I'm prepared and ready to go. Let's go play,' " Cousins added.
Cousins' mindset is as dialed-in as any player on the Vikings. His preparation is meticulous.
"Yeah, that's a good word," Vikings backup quarterback Sean Mannion said with a laugh. "He's all about the details. He always wants to know the answers, and he's always looking for even more information."
A glimpse of Cousins' detailed habits can be found inside a pair of blue tote bins inside the quarterbacks meeting room on the second floor of Twin Cities Orthopedics Performance Center.
The bins sit unassumingly on the floor in a corner of the room but are within reach of Cousins' desk so that the quarterback can call on them when needed.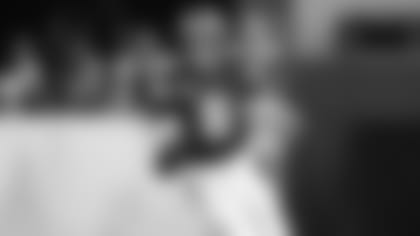 Among the items Cousins revealed he stores inside are his playbook from his 2012 rookie season under current 49ers Head Coach Kyle Shanahan, who was Washington's offensive coordinator at the time.
The bins also include weekly notes from every game he's played in as a starter, as he keeps them neatly tucked away in folders.
"He's got some stuff in there that's really fun," Vikings quarterbacks coach Klint Kubiak said.
In the days leading up to Minnesota's Week 9 road game against the Chiefs, Cousins recalled bits of information from the 2016 and 2017 seasons when he went against Steve Spagnuolo's defense. Spagnuolo was with the Giants then, but he now runs the defense in Kansas City.
He also pulled out old notes for the Vikings Week 8 game on Thursday Night Football against Washington, his former team.
"This year, I've pulled out some stuff multiple times," Cousins said. "Playing [Washington], obviously, I had information saved that I felt was valuable from going against them for so many years in practice."
Cousins said the information also comes in handy when he needs a sense of familiarity with an unfamiliar opponent, such as today's game against Denver.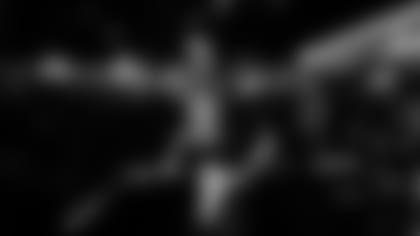 The quarterback has faced the Broncos just twice in his NFL career, with only one start. But even though Cousins may not be overly acquainted with Denver's defenders, he knows Broncos Head Coach Vic Fangio's scheme well. Fangio was Chicago's defensive coordinator from 2015-2018, when Cousins faced the Bears a total of four times.
"I have notes from last year playing against Vic Fangio with the Bears that I'll be able to go look up if I want to go find something out about those two weeks. I have all that information, plus the papers that are given to me of the plan we put together," Cousins said. "I don't just recycle them. I take them out and put them in a file folder and then set them in that bin. And, once we fill up a bin, we just get another one and start stacking them up. It's about time to get a third bin.
"I don't know any other way. This is a thinking man's game. I have to prepare and be ready to go. I can't imagine taking valuable notes from a plan I had prepared for a week, and then just getting rid of them," Cousins added. "That is too valuable of information. Whether or not I call on it every week may or may not happen, but why not at least keep it around?"
Coaches and teammates who go through the daily grind with Cousins are amazed at how painstakingly detailed he is. Kubiak and Mannion are both in their first season with Cousins.
"Kirk's the first one I've seen really catalog it that way," Mannion said. "But if you're just sitting on it and stockpiling it, it doesn't really do you any good. What's great about Kirk is that he's willing to go back there and look at things in the past. … It shows he's always learning.
"This isn't just surface-level stuff. … He's all about the details and all about preparing. It shows he's willing to really study and look at all the tendencies and look at all the things he can learn from. To keep stuff from over the years all catalogued, it shows that, No. 1, you have great attention to detail," Mannion added. "And No. 2, you can get a lot out of studying and are really focused and are stressing the finer points and looking for different tells and things week-to-week that can make you successful. To have that focus and commitment to catalog all of it, it speaks to his attention and preparation for details."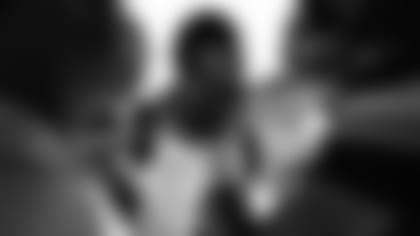 Added Kubiak: "Full disclosure: I really expected it having seen his success in the league. You don't have that kind of success and build a career without being exceptional in the classroom. He's exceeded those expectations, works really hard at it. … You can see how important it is to him. He doesn't take anything for granted and makes sure he knows the game plan inside and out."
In addition to the files that Cousins keeps inside the QB room, he also almost always has a computation notebook with him throughout the week.
The brown-covered booklet is used the most on Mondays because Cousins has a strict routine that is planned out hour by hour.
In weeks where the Vikings play Sunday, Cousins said he arrives at the team facility around the same time each Monday and has breakfast before getting in a quick lift. He then re-watches the previous day's game, jotting down his own thoughts in the notebook.
"I'm too impatient," Cousins said with a smile. "When the game ends, I want to see it as quickly as possible, so I watch it on my own first."
He then watches film with a group of Minnesota's offensive coaches, including Vikings Offensive Coordinator Kevin Stefanski, Kubiak and others, so he can hear their thoughts.
"I think there are few things more valuable as a player than to watch live game film and to learn from it. I take that very seriously," Cousins continued. "Everybody has a different perspective. I have my opinion from what I saw and how I was playing and what was going through my mind … and they want to hear from me and what I was thinking.
"But it's vice versa … I want to hear from them and what they were thinking. The game happens so fast that I'm not able to hear why [Stefanski] called a certain play, or what he was thinking," Cousins said. "After the game, I can hear that more, and it's great to have that dialogue back and forth with the coaches."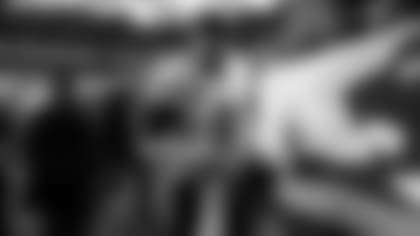 Up next is a meeting with coaches and the Vikings scouting department to get a jump-start on the upcoming opponent and their personnel. Cousins then grabs lunch, records his weekly podcast and heads home in the mid-afternoon.
But his routine doesn't stop there, as he then plans a few hours for what he calls "body work."
"There are people who basically put me back together again after each game — chiropractic work and tissue work," Cousins said. "They come to my house and spend two-and-a-half hours with me every Monday."
Cousins then heads to team Bible study before he comes home, tunes into Monday Night Football and hits the hay.
Cousins said he is adamant about following the same Monday routine whether the Vikings win or lose the previous day. His Monday schedule was the same during a perfect four-game stretch in October when he won the NFC Offensive Player of the Month, and didn't alter after a recent loss to the Chiefs or last week's win at Dallas.
Much like those notes in the blue tote bins, Cousins said he developed his Monday routine back in 2015 when he became a full-time starter in the NFL.
"My wife and I decided we needed to get more of a true routine to our season. … We both knew I needed to have more of a plan," Cousins said. "We kind of sat down and got it dialed in. It's been a good plan for us ever since, and we haven't changed much.
"I also give a lot of credit to Matt Cavanaugh, my quarterbacks coach in Washington in 2015, [who is now a senior offensive assistant there]. He was the one who encouraged me to get a routine, stick to it, have a plan and save my material," Cousins added. "I started doing that and took him seriously, and I think it's been a tremendous blessing for me. I really credit him with the way I prepare and play the position. I think he had a major impact on it."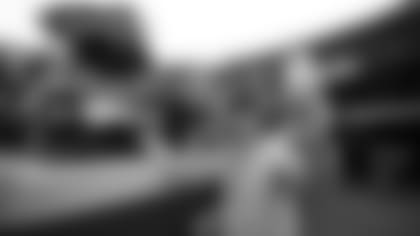 Cousins disclosed he usually goes through three of those computation notebooks each season — one for the offseason program and training camp, and then one for each half of the regular season.
"But if we get to the playoffs then I'll probably have to start another book because I'll have run out of space," Cousins said. "That'd be a great thing."
Such opportunity could be there for Cousins and the Vikings, who currently sit at 7-3 and in second place in the NFC North.
Minnesota finished 8-7-1 in Cousins' first season in Purple in 2018, missing out on a postseason berth with a Week 17 loss at home to Chicago that kept the Vikings from playing in January.
The Vikings 2019 schedule is eerily similar to the 2018 version, including a challenging road test on Monday Night Football at Seattle.
There is also a tough slate of games against NFC North foes, with another regular-season finale at home against the Bears on the docket.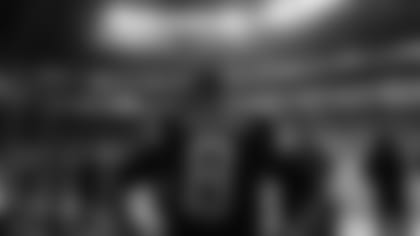 Cousins knows the schedule is daunting, but doable. But it also offers another chance for the quarterback to prove his doubters wrong and help elevate the Vikings to a place they've never been before.
"It's a great opportunity to make amends for what was a tough ending to the season last year," Cousins said. "In a lot of ways, we did some good things and it came down to one final game at home, and we didn't get the job done.
"This year, we need to do that, there's no doubt about it. Preferably, sooner than later," Cousins added. "We'd like to win in such a way where we don't have it come down to the final game. But whatever it comes down to, we have to be able to answer the call."