Patrick Peterson bided his time, watched Teddy Bridgewater send the ball spiraling and then, at just the right time, jumped the route.
He intercepted the pass intended for Dolphins receiver Trent Sherfield, helping the Vikings seal a Week 6 victory in Miami.
The corner's first reaction to the pick was to, after being tackled, calmly and quickly stand up and signal a first down. He then joined his teammates in a jog to the end zone to celebrate as a group.
It isn't often you see Peterson get too demonstrative – good or bad – during a game.
Football is a sport of emotions, to be sure, but those who spend any time around Peterson have come to understand his laid-back demeanor.
"Cruising altitude," he calls it.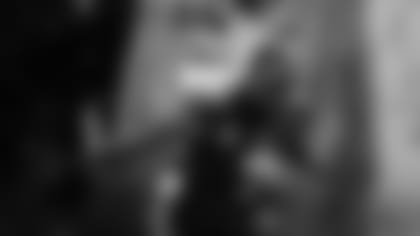 Just one of Peterson's many tricks of the trade that have enabled him to play at an elite level for so long.
At 32, Peterson is considered practically geriatric by NFL cornerback standards. He's got 11-plus seasons under his belt, which have included starting all 175 games (regular and postseason), being named a First-Team All-Pro three times and earning eight consecutive trips to the Pro Bowl.
But thanks to his composed approach, emphasis on the mental aspects of the game and mentoring players who "keep him young," Peterson's maintained his status as one of the league's best.
Vikings receiver Adam Thielen for years admired Peterson's game from afar; he prepped to face him in 2018 when Minnesota hosted the Cardinals and now goes against him every day in practice.
Thielen noted the many challenges of going against Peterson: patience at the line; the ability to play press coverage and off-ball; his natural instincts for finding the football; and attention to detail before the snap.
"Pretty much everything you'd want in a corner … he has," Thielen said.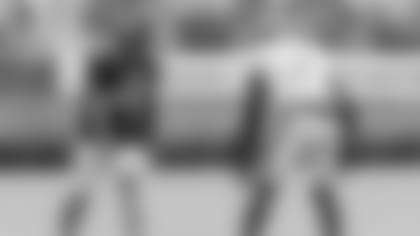 When the Vikings signed Peterson as a free agent in 2021, he brought with him a handyman's van full of tools he'd gathered along his NFL journey.
Safety Harrison Smith, who was drafted the year after Peterson and now shares a defensive backs room with him in Minnesota, said Peterson would naturally fit anywhere he went.
"Wherever he walks in a room, guys are gonna respect him," Smith said.
His pedigree and physical abilities, of course, speak for themselves. But Smith and Thielen both emphasized Peterson's football I.Q. and the hours upon hours he spends immersed in film study.
"Understanding route concepts, understanding how guys are trying to create leverage and stems of their routes, and then his ability to communicate," said Thielen, whose locker at Twin Cities Orthopedics Center is adjacent to Peterson's. "You can tell when we're going against him in practice the way he's able to communicate with the safeties and the nickel corner [so they're on the same page]."
Smith attested to Thielen's observation.
"Our communication is normally pretty easy – even if it's not exactly how we're supposed to communicate," Smith laughed. "And even mid-play, he's made me right a bunch of times. We kind of alert each other of little things here and there.
"I've been fortunate to play with some corners who have played well into their 30s at really high levels, and all of them are obviously very physically gifted," continued Smith, who played with Terence Newman in Minnesota through his retirement at 39. "To play that long, you've gotta prolong the mental side of things. [Peterson is] more like a safety in that respect, in his understanding of the game. There's just not a lot of people that have everything he has."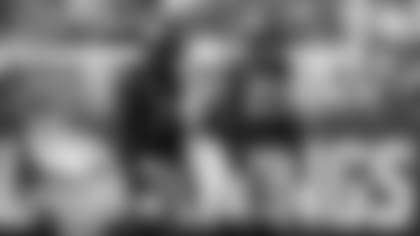 Vikings linebacker Jordan Hicks first teamed with Peterson in 2019 when he joined the Cardinals as a free agent. He and Peterson spent two seasons in Arizona and reunited this spring in Minnesota.
Hicks called Peterson "one of the most natural and gifted corners" he's played with since being drafted in 2015.
"His ability to track the ball, be calm with the ball, understand the route concepts that are coming," Hicks said. "He's constantly out there screaming what route he's expecting and what he sees, and nine times out of 10, he's right.
"He plays at a different level mentally than most people, and physically, his ability to be poised, extremely calm out there, always having fun, always energetic," Hicks continued. "Even in his older days, he's still playing like a young buck out there, having fun and enjoying it with a smile on his face. Ever since I met him, he's been that type of guy, that type of player, that type of leader – so it's been a lot of fun."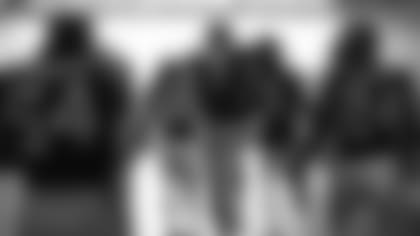 Perhaps that's part of it – Peterson has always found football fun.
At 6 years old, he found out he actually was a year too young for the youth league he'd been signed up for.
But not until after he'd scored five touchdowns.
"I was the youngest one on the team. And come to find out, I didn't even meet the age requirement," Peterson said. "The day after that first game, they told me I wasn't able to play anymore."
A disappointed young man waited patiently for his 7th birthday that summer before donning a jersey again. He already knew, though, he had a special gift.
Peterson's instincts and intelligence were present from a young age – and so was his love for the game. While most of his friends were consumed with video games and (later on) girls, Peterson had his sights set on one thing: making it to the NFL.
Growing up in Pompano Beach, Florida, he worked on drills multiple times a week with his father.
"That's literally all we did," Peterson said.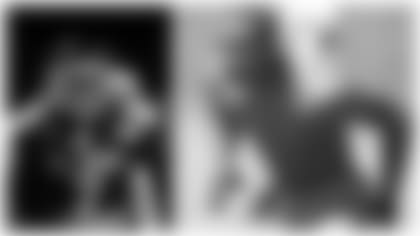 As a youngster, they'd practice all day Sunday after his games. They later would spend Saturdays in the backyard, after Peterson had starred at running back and defensive back under Blanche Ely High School's Friday night lights.
A football game or practice? Peterson wouldn't dream of missing. But he had to be talked into attending senior prom and skipped his high school graduation entirely.
"I just loved ball. I didn't do any hanging out with my friends, didn't go to any parties. I didn't do any of that stuff," Peterson said. "My mom had to convince me to go to prom because I'm like, 'I'm not into that stuff, man. I'm here for one reason, and that's to be a student, to be eligible, but I'm trying to get to the league. I'm on a mission right now.' "
He never lost focus of that goal.
You know the rest of the story: The Cardinals drafted Peterson fifth overall out of LSU in 2011 and played 10 seasons for Arizona.
Since joining the Vikings last spring, Peterson has started all 19 games he's played and racked up 70 tackles and 12 passes defensed. He's recorded at least one interception in every one of his NFL seasons, including the one at Miami and his pick of Andy Dalton in the 2021 season finale.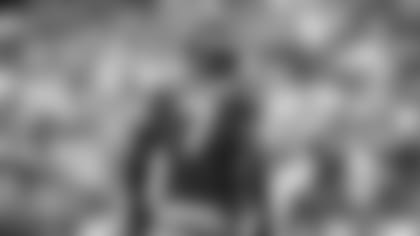 Peterson is quick to celebrate teammates' big plays on game day, like when he pulled Cam Dantzler into the tunnel following Dantzler's forced fumble and recovery against the Bears Week 5.
"I always wanted to do that, man, especially as a defense," he laughed after the moment. "When you make a play, there's nothing the other team can do – 'The game's over. Let's go take a shower early.' "
But when it comes to Peterson's individual play, you don't often see him get too demonstrative – good or bad – during a game.
He always falls back on his "cruising altitude" motto despite football's intense nature.
"A lot of guys, when they get too emotional, now their brain is out of it. And you've got some guys, when they make a play, they get excited, and then they don't make the play next time and now they're down on themselves," Peterson explained. "Anything can happen in any game. It's all about how you bounce back from it.
"I always want to stay even-keel. When I make a play? I'm supposed to make that play. That's what I'm paid to do. That's why I play this position," he continued. "Anytime you ever see me make a tackle, make a pass breakup, you never see me get too excited – unless it's a game-winner. Other than that, cruising altitude."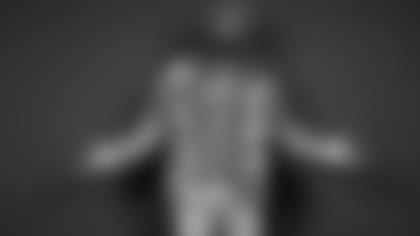 Peterson's unflappable approach benefits him on and off the field.
Vikings Offensive Coordinator Wes Phillips, who previously coached with the Rams, was plenty used to game-planning for Peterson and always had a healthy respect for him.
"Pat Pete, just one of the elite corners in this league for a long time," Phillips said. "I'm always impressed with those corners when they're playing such twitchy athletes, the ones that are great that just when you see them, maybe in bump and they move with them, and everything is so calm. … They have the slightest movement, and the receiver's trying to give you all this stuff, and they're just sitting there waiting on you, just mirroring you."
Peterson calls all the way back to his formative years for that skill, crediting the hours he and his dad ran drills.
And his technique has only grown as he's battled the league's cream-of-the-crop wideouts.
Peterson pointed out that every receiver presents different problems, which is why he's always put so much emphasis on film study and learning his opponent. Being a student of the game, Peterson said, is key to having success on game day.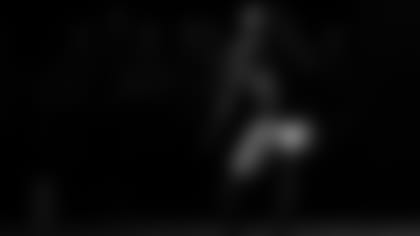 "Julio Jones is different from an Antonio Brown. Antonio Brown is a different animal from Calvin Johnson. Calvin Johnson is different from DeSean Jackson," he said. "You can't be the same guy lining up against different players."
Through most of his time in Arizona, Peterson shadowed the opponent's top target – a task he readily embraced.
"Nine times out of 10, if I did a damn good job, we had the opportunity to win the game. That was just the responsibility that was put on my plate at a young age. At the end of the day, that's what I want," Peterson said. "You play the game to be remembered as one of the greatest to ever play."
He's certainly done enough to be mentioned in the upper echelon.
But even with the countless accolades to Peterson's name, perhaps what stands out is his focus on investing in younger players.
In two seasons of playing with Peterson, Smith has noticed how he's just as concerned with his teammates' success as his own.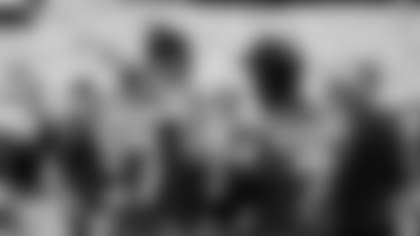 Thielen also mentioned the mentorship.
"You can tell he just loves ball," Thielen said. "The way that he treats the young guys, the way he harps on them, 'Hey, come watch film with me. I'll show you how to prepare for a game.' I hear it all the time in the locker room."
Dantzler has taken a big step forward in 2022, holding down the starting cornerback spot opposite Peterson and stacking some disruptive plays.
The third-year corner largely credited Peterson for the growth. Twice a week this summer, Peterson invited the younger DB to his home for dinner and film study.
"He thinks he's a chef," Dantzler quipped. "But we'll eat together and watch film, and he does breakdowns – the splits, the formations – just little things to slow the game down for me. That's a big part of the role he's played in my game, to be honest.
"He's a future Hall of Famer, so to have a guy like that in your corner is a blessing," Dantzler added.
One of Dantzler's draft classmates also has benefited from Peterson's tutelage.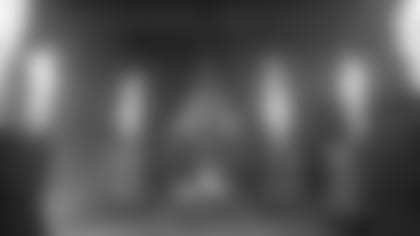 Vikings receiver Justin Jefferson's phenomenal play certainly stands on its own merits. But he's been picking up tidbits from Peterson from a young age – similar to the way Peterson did with his cousins (Bryan McFadden, Walter McFadden, Senorice Moss, Santana Moss and Kendyll Pope, all of whom were drafted to the NFL between 2001 and 2010).
Peterson teamed at LSU and lived with Jefferson's brother, Rickey, and became another pseudo big bro for Justin.
"Even when Pat was at a young age in college, he was still mature, [acted] older – he had that grown attitude," Jefferson said. "I kind of took that from him … being mature, being professional, just doing what I'm doing here.
"Then for him to come here to Minnesota, especially during my sophomore season, it helped me out tremendously," Jefferson added. "Being with him, talking to him, 'Hey, what can I do better on this?' Him giving me tips definitely helped me out starting last year."
It's fair to say that Peterson is usually older than the players he's covering.
But teammates like Dantzler and Jefferson "keep me young," he says with a smile. And he's passionate about building up the league's next generation.
Peterson has seen a lot, done a lot and learned a lot – and he wants to pass it all along to his apprentices.
"I feel like I have so much knowledge about the game to help put those guys in better position, help give them better study habits, because you always can learn from someone," he said. "Even as good as I felt that I was at the peak of my career, I still had a personal coach. I still was taking coaching from whoever did it before me," Peterson added. "If that was going to help better my game, I was taking it. I was taking that knowledge. That's some of the small steps to becoming a great player."