Chargers.com Senior Writer Eric Smith, who previously worked for the Vikings Entertainment Network, sat down with Chargers Head Coach Brandon Staley and Vikings Head Coach Kevin O'Connell earlier this year during NFL Owners meetings. The two coaches' quotes used in this story are sourced from Smith's interview.
Kevin O'Connell and Brandon Staley were the only two people in the audience.
The two took off their NFL coordinator caps for an evening and were just dads, viewing a special holiday production put on by their families in the Staleys' backyard.
Complete with a nativity backdrop illuminated by string lights, the play featured a baby doll as Jesus and a fully costumed Mary, Joseph, two Magi, a donkey and a sheep played by the Staley and O'Connell children.
"We joked that we were probably the only school in 2020 that did a Christmas musical because everything was closed at the time," Leah O'Connell said.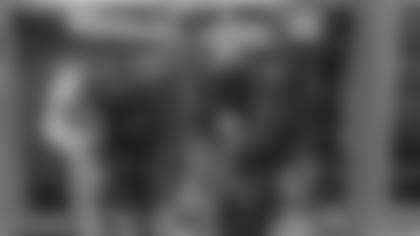 You'd have thought the families had been lifelong friends. And while that's certainly the case now, they hadn't met until the 2020 NFL season became dramatically altered by the COVID-19 pandemic. O'Connell and Staley were hired by the Rams as the team's offensive and defensive coordinator, respectively, before shutdowns began. The two – along with their wives and children – quickly connected.
"It just so happened we each had three kids right around the same ages," Leah said. "And Amy and I have so many similarities, to where we not only both played volleyball but wore the same number. We hit it off super great."
Because California's pandemic protocols often changed, Amy (a former first-grade teacher) and Leah opted to homeschool for the year. Their oldest sons, Colin Staley and Kaden O'Connell, were entering kindergarten.
The Staleys converted a small backyard casita to a classroom, and the O'Connells set up their garage into a similar space. Curriculum was purchased and learned by Leah and Amy, and school was in session.
"Every other week we'd be at her house, then at my house, and did our P.E. days at the beach," Leah said. "I often took the [four little kids], and she worked with the [oldest] on the main subjects.
"For a year that caused so much stress, it really was such intentional time with the kids and created a lot of memories. The guys were here when they could be, but they were still working a ton, of course," she continued. "They had one odd day [off] in the week I remember, they popped in while we were doing school … and brought us coffee and said hi to the kids. It was so neat how supportive they were throughout that whole process."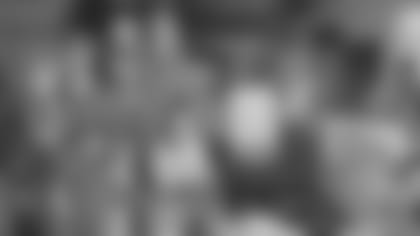 O'Connell and Staley still can't believe they only spent a season together with the same team.
"There was a lifetime full of memories in one year," Staley said. "[The COVID circumstances] led us to probably a relationship that will last forever. It was every single day that the O'Connell and the Staley families were together. We'd go from the office to homeschool – there wasn't a moment where we weren't together. We did everything together for an entire year."
Little did they know that just three years later, the two would be preparing to face each other as head coaches for the Vikings and Chargers.
O'Connell and Staley have had quite the journey to their respective leadership roles in Minneapolis and L.A.
O'Connell hailed from Carlsbad, California, shined at San Diego State and spent four-plus seasons as an NFL journeyman after being drafted in 2008 by the Patriots. He started his coaching career in Cleveland as the Browns QBs coach in 2015 and went on to spend time in various coaching roles with San Francisco and Washington before his hire by Los Angeles.
Staley, meanwhile, grew up in Perry, Ohio, and also played quarterback, starting two seasons at the University of Dayton. He started coaching much earlier than O'Connell, getting his feet wet as a graduate assistant at Northern Illinois in 2006. Staley remained in the college ranks until 2017, when he joined the Bears for two seasons as their outside linebackers coach; he held the same position with the Broncos in 2019 and then in 2020 was hired by the Rams.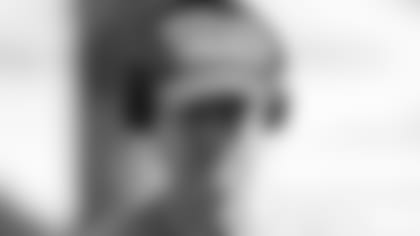 And though they didn't cross paths until that year, the connection forged along Staley and O'Connell's respective paths is permanent.
When the two weren't spending time in their family COVID "bubble," they collaborated on practice scripts and grinded away at practice and game film to ready their players as best they could.
"I remember what kind of got us off to a good start from a friendship standpoint was that we stayed behind from the combine," Staley recalled. "Sean [McVay], myself and Kevin stayed back while everyone else went to Indy because we were trying to get our systems up and running. … We were the only two in the office with Sean, and we spent every second together."
As an abbreviated training camp got underway that summer, Rams practices between O'Connell's offense and Staley's defense were, as one could expect, quite competitive.
"We were in this this unique environment with Sean. The coaching staff we had, there were a bunch of superstar coaches that are all doing amazing things," Staley said. "There was a healthy spirit, and we all knew the Rams were benefiting. And we all knew, personally, we were benefiting because of the competition. So it was going both ways.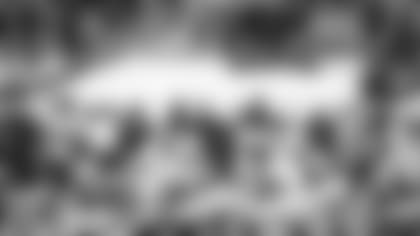 "We knew our team's goals and our personal goals were coming alive because we were bringing out the best in each other. It was just a healthy, competitive spirit that was every day. You felt it every day," Staley continued. "What was special in our time together was that when we took the field, we felt like we were the team to beat because of what we did on a day-to-day basis."
Because McVay called the Rams offensive plays, the system didn't change when O'Connell came in as the team's offensive coordinator. But he enjoyed watching Staley rewrite a defense that previously had been guided by longtime coach Wade Phillips.
"That first year, I really watched it come to life with the players' ownership of it," O'Connell said. "Defensively, they're hitting the field against an offensive unit that had been running the same offense for five years at that point. And they didn't miss a beat.
"It was never combative. Ultra-competitive," he later added. "It never crossed the line. It was always professional and energetic, always positive. I tried to bring that to Minnesota when I got here because of what I experienced when I was with [Brandon] and Sean."
O'Connell and Staley coached against each other, but they bonded over shared experiences at the quarterback position and quest to grow their on-field strategies.
The Vikings head coach credits Staley with helping him learn even more in the offensive coordinator role and, in turn, land his first head coaching gig in Minnesota.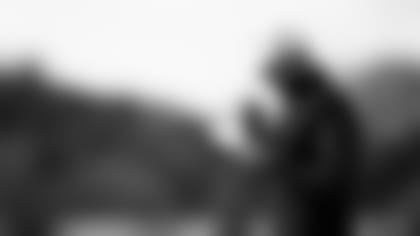 "His perspective was great for me because, shoot, he's got more things archived — plays and video archives — than most offensive coaches do," O'Connell said. "That speaks to why he's so good at what he does defensively because he truly has the answers to a lot of the things that other coaches may be searching for.
"He's really embraced that and has a world-class knowledge," O'Connell continued. "I found it fascinating when we actually started discussing it – that the football discussions weren't combative as much as we agreed on a lot of things. [And] the things I learned from him, I'm still using as a coach to this day."
It truly came as no surprise to O'Connell when the Chargers hired Staley as their head coach following the 2020 campaign. And one year later, the feeling was mutual as O'Connell traded California beaches to coach in the Land of 10,000 Lakes.
Staley pointed out that O'Connell's experience as a player, combined with his football I.Q. and love for studying the game, has truly set him up for success at the helm.
"Kevin has such a unique background in both ways, and a unique ability to adapt and translate it," Staley said.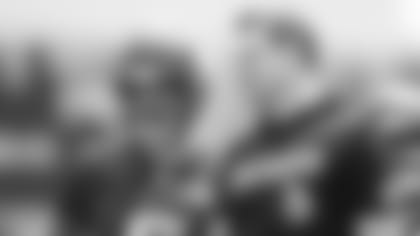 He noted O'Connell's success with Jared Goff in L.A. in 2020, then with Matthew Stafford in 2021 as the Rams advanced to and won Super Bowl LVI. Now, Staley is watching from afar as his friend works with Kirk Cousins – whom O'Connell also coached back in Washington.
"What I learned from Kevin is that it's not just what he knows, but it's what he can teach the players and get them to believe in … in the most crucial position in sports. And how he's done that with different types of players in different stages in their careers," Staley said. "I've really tried to take that to Los Angeles with Justin [Herbert] because Kevin is as good as I've seen coaching quarterbacks."
Staley will see Cousins in action first-hand today, as the matchup at U.S. Bank Stadium marks the first time he and O'Connell will face each other since scrimmages on the Rams practice fields.
And unlike the days of locker room bragging rights, this afternoon's final score will very much count.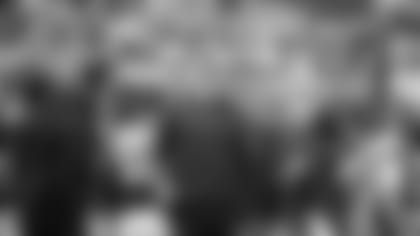 The pair of coaches expect nothing less than a difficult challenge for both sides.
"He knows how to utilize all 11 guys on the field and puts the pressure on you defensively with pace, formations, motions," Staley said of O'Connell's offense. "I think you just know every snap that your guys need to be prepared because any snap could be a tough down for you."
Likewise, O'Connell knows Staley's comprehensive understanding of offenses is a threat on every play his defense is on the field.
"Brandon knows, in the pass and run game, the 'why' behind what we're doing offensively. He knows what we're trying to accomplish and knows how to use his scheme, which is multiple," O'Connell said. "The playbooks are one thing, but it's his activation of his guys. And then he's one of the best defensive play callers in the NFL.
"With the system and the background he comes from, there's a secret to the play-calling element and keeping offenses off balance with the different tools that he has such an unreal ownership of," O'Connell added. "It makes it really hard because you can never quite get comfortable. And if you can't get comfortable as a coach, it's hard to get your players to that kind of winning edge of being able to just go play."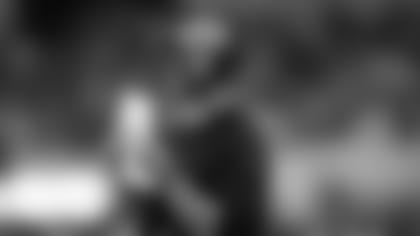 In the calm of pregame, before fans have filed in and players have even donned pads and helmets, two friends will reunite. They'll embrace, catch up and ask how Colin and Kaden's flag football seasons are going.
They both expect there will be a unique feeling to the interaction. Celebratory and yet competitive.
"He truly is one of my best friends," O'Connell said. "It's not anything we try to hide and it's not anything we'll try to hide leading up to the game. But I'm sure it will be competitive as all get out."
Staley called it a dream come true to share an NFL field, albeit opposing sidelines, with O'Connell.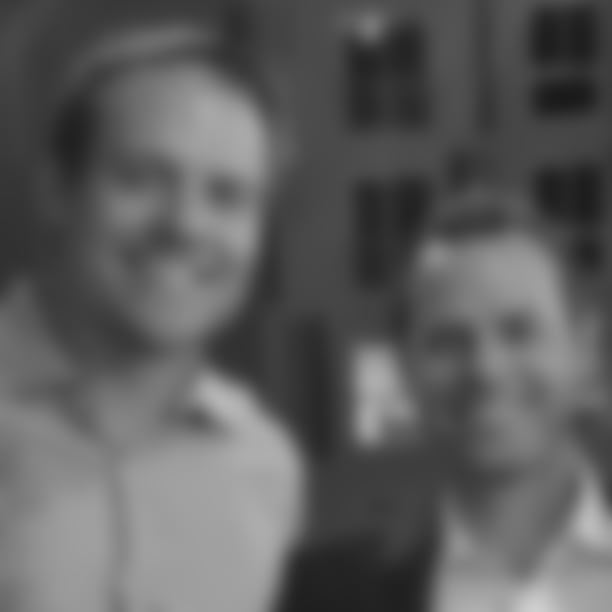 "You try to surround yourself with people who are special. And to have one of your best friends who is also an NFL head coach, and to have our families be so close, it's going to be a memory," he said. "Off the field, it's a memory. On the field, it's going to be tough and rugged and bring out the best of both of us. And it's going to be one of those things that you're never going to forget."
O'Connell smiled, already imagining their youngsters back together. Only instead of playing in a quarantined household, they'll wear Chargers blue and Vikings purple and play on the sideline of a soon-to-be-backed stadium.
"I'm sure Kaden and Colin will be going back and forth, and Will and Quinn will be going back and forth, and Grant and Kolten will be going back and forth. We've one-upped him in the child department, so hopefully Callie can jump in and be our winning edge," O'Connell laughed. "We have so much love and respect for each other and our families. It's going to be pretty unique."