A sparkling chain adorns Justin Jefferson's neck before and after games.
The sizeable pendant is a diamond-encrusted jet – an ode to Justin's well-known nickname. Small silver stars, also overlaid with tiny, glittering gemstones, embellish the chain.
It became Justin's first significant jewelry piece, and it's the most meaningful to him.
The chain makes a strong statement, epitomizing the swift and smooth ascension of Justin's young NFL career.
The Vikings receiver is just 23 years old, but he was clearly ready for takeoff. He's soared past team and NFL records early in his flight. He's already climbed into the top 10 for receiving yards by a Viking in just 47 games, and he has a legitimate shot at more milestones this season.
Justin broke Randy Moss' Vikings record for catches as a rookie in 2020; he established a then-benchmark for most receiving yards by a rookie with 1,400; in 2021, he passed Odell Beckham, Jr., for most receiving yards by a player in his first two NFL seasons and already has more yards than any player in three seasons. Justin joined Moss and Sammy White as the only Vikings receivers to make Pro Bowls in each of their first two professional seasons.
By Week 10 of this season, Justin had surpassed Moss for the franchise record of the most receptions in the first three years of a career. And at Detroit two weeks ago, he set a new team record for most receiving yards in a regular-season game with 223 – surpassing White's 210 against the Lions in 1976.
But just as much as he's earned NFL superstar status with lofty performances, he's remained Justin Jefferson from St. Rose, Louisiana.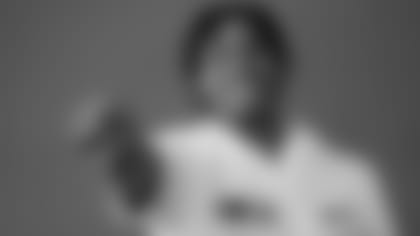 The "Jets" chain was an ideation, a goal tied to his NFL dream, long before it was reality.
Justin recalled meeting Houston-based jeweler Leo Frost (then up-and-coming, now renowned in the sports world) during college through an LSU teammate.
"He wanted to do jewelry – wanted to do a design for me for my necklace," Justin said. "At that time, my money was a little lower than what it is now, so we kind of pushed it back a little later, but we kept talking about the design and us wanting to work together.
"Of course when I came into the league, my rookie year, I got enough money to spend a couple bucks on a chain for myself," he added with a smile. "We went along with the idea, and we got the 'Jets' piece done."
Justin has since added additional jewelry pieces: a smaller chain with glittering, interlocking links and one with different-colored gemstones; on his left pointer finger, a diamond ring shaped like a heart.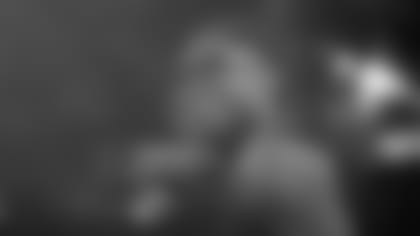 His outward appearance may have become much less modest over his first three seasons. His heart, though, is anything but.
Justin's brother Jordan, 32, spends considerable time with Justin at his Minnesota home during the season. In some ways, he says, it doesn't feel much different than when he'd return to his parents' home during his own time at LSU.
"He's very relaxed. When he comes home from work, he enjoys playing video games," Jordan said. "I can remember coming home from college and it's 11:30, midnight, and he's in his room playing video games. There are certain things he still does as he's gotten older that still keep him in that space.
"He plays football and is very competitive on a weekly basis, and he enjoys family, friends, video games and being creative off the field," Jordan added. "Deep down within, he's still the same guy."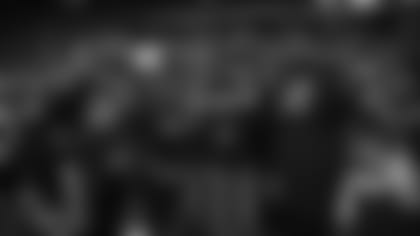 When asked about his ability to stay grounded, Justin points to his family – starting with his parents, John and Elaine.
"My parents always taught me to be humble," Justin said. "Of course, having two older brothers that also achieved things in their [athletic] careers, I kind of got to see it from being a young kid."
"[My parents have always been] telling me to be grateful for what I'm doing, what God has blessed me with and just always counting those blessings every time I get an accolade or break a record," he added.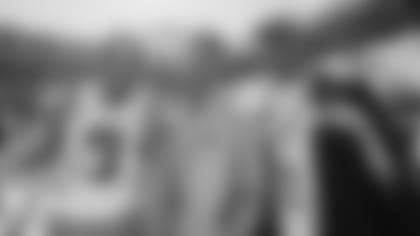 It wasn't hard to tell early on that Justin was special.
Jordan recalled a fun-loving household in which nearly everything became a competition. He and the middle Jefferson brother, Rickey, would often team up against John and Justin in 2-on-2 driveway basketball games or football in the backyard.
"He knew – and we knew as a family – that he would be successful in life, but it's kind of hard to imagine the success at that magnitude," Jordan smiled. "When you get to that pinnacle in life, the only thing to continue that path is to not forget where you come from."
While living 1,200 miles from New Orleans, Justin keeps "home" close to him in Minnesota.
"He's around people he's been around his whole life. [It can be] hard to maintain that type of humbleness when you're around new faces and people that cater to you differently. As his older brother, I have different forms of conversation that keep him in that level space."
Justin's unassuming nature and team-first mentality isn't taken for granted by his teammates or coaches.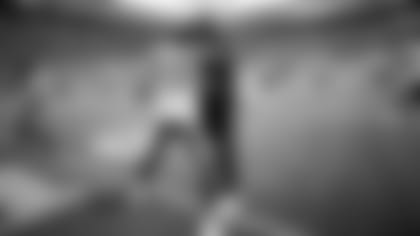 It goes without saying that joining any NFL meeting room – let alone led by the likes of Justin – could be intimidating. Even though rookie receiver Jalen Nailor is three months older, he is grateful for what he's been able to learn.
"It's been great for me," Nailor said. "He's a guy on the team who makes all the big plays, but at the end of the day, he's still a great teammate with everybody else."
Vikings Head Coach Kevin O'Connell has been impressed by Justin since taking the helm in Minnesota last February.
He may be only 23, but Justin already goes about his business like a veteran player – in multiple ways.
"I've been really proud of just the way he's locked in on his process, taking care of his body, being great in the meeting room," O'Connell said.
---
---
Reaching up and reaching out
When it comes to incredible catches by Justin Jefferson, there's no shortage.
But the grab he made in Buffalo may be the one he talks about for years to come.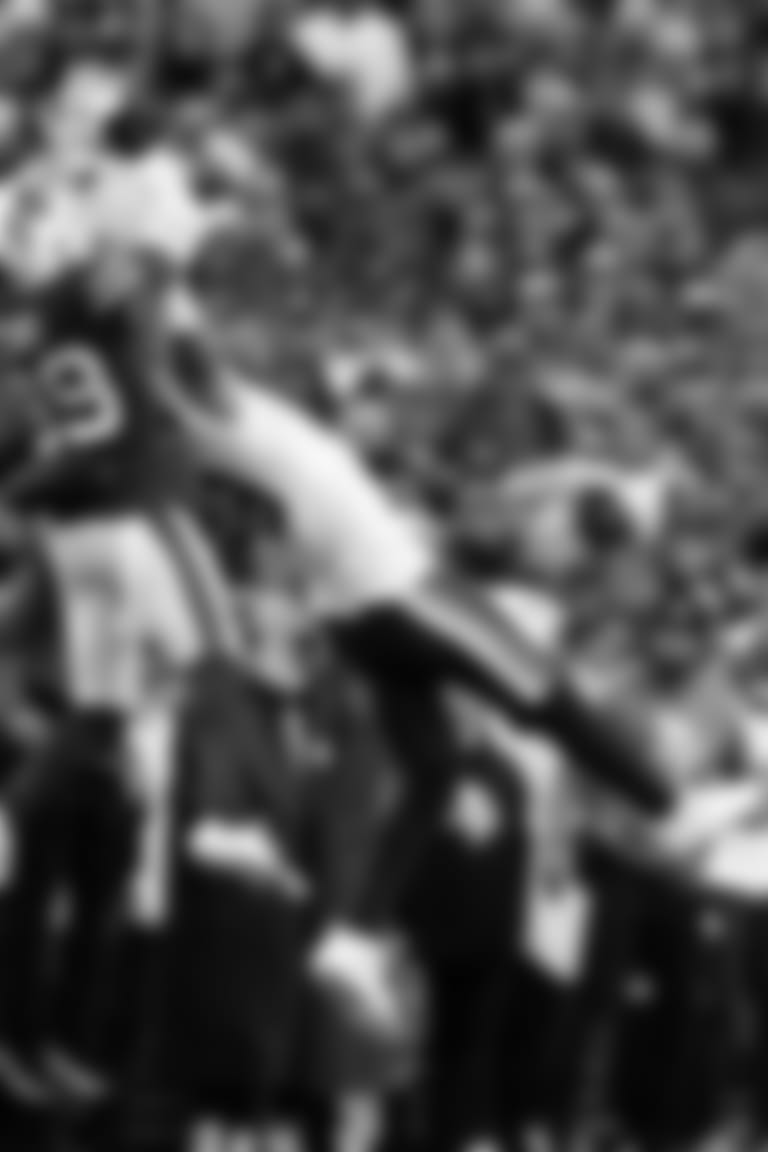 On fourth-and-18 and with one final shot to keep the Vikings chances alive, Justin leapt into the air, tilted his body backward and stretched his arm as far as he could. He got the fingertips of his right hand on the football and pulled it down and away from Cameron Lewis for a 32-yard gain.
He's already autographed countless photos of the play, and it's nearly impossible to get into conversation without it popping up.
"It's definitely one of the biggest moments of my life," Justin said. "It's something that I never would have imagined – just being put in that exact situation – and going to make a big play for the team. Just being in the air, having my hand on the ball, it all felt like slow motion in the air. It felt like a movie.
"Time slowed down for me as I was falling to the ground," he added. "I guess you could say God was with me at that time, to have the concentration to pull the ball away from him and to secure the catch, even though I'm hitting the ground. Definitely something I hope I don't have to do again. But it was a big moment for us."
Two days after his biggest play as a Viking, Justin used his day off to positively impact the Minnesota community.
Justin partnered with UnitedHealthCare to host a drive-through food donation before Thanksgiving, at which he distributed turkeys, talked with fans, signed autographs, snapped photos and surprised two families with Hy-Vee groceries for a year.
You've heard the phrase "a million-dollar smile," right?
While Justin's custom-made grills don't quite make that a literal statement, his grin – ornamented or not – is one of the most genuine you'll find.
Jordan, who often helps set up and execute give-back events around the community, says it just comes naturally to Justin.
"It's a form of experience that we got when we were younger," said Jordan, who explained that Pro Football Hall of Fame safety Ed Reed also grew up in St. Rose and often returned to his hometown for similar charitable efforts.
"We were young kids at that time, experiencing those community service events," Jordan said. "It lightened our spirits. It gave us motivation and hope. So every opportunity that Justin has, we want to provide that same motivation, inspiration and hope from a guy who started from the bottom.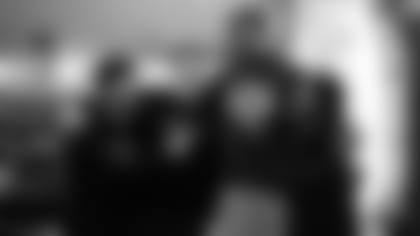 "We just like to be a blessing for others," he continued. "People sometimes just need some form of assistance. Why not get it from your favorite player that you just saw make a phenomenal catch on Sunday and on Tuesday is passing out turkeys?"
Added Justin: "I'm just so glad Minnesota welcomed me the way it did."
A couple of hours before his 11 catches for 223 yards in Detroit, Justin made the day of a 10-year-old boy.
It doesn't matter to Cooper Clasgens that he's from a family of avid Lions fans. From the time he first saw Justin do a post-touchdown "Griddy" celebration, he's become a committed fan of the Vikings and their star receiver.
A couple of months ago and shortly after telling Cooper he'd be attending his first NFL game when the Vikings came to Detroit, Jen Clasgens came across a note her son had left in his jacket pocket, written carefully in pencil:
Can you be really good friends with my dad and my mom so I can go to more of your games and I can play football with you and spend the night at your house? Your my favorite resivor and player. That is my dream.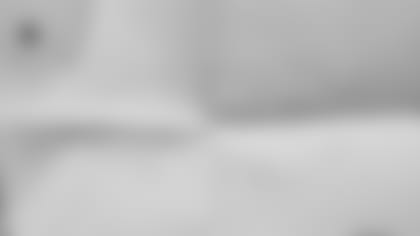 "It was very pure and innocent, and I loved that," Jen said.
So she posted a TikTok explaining her son's fandom and birthday wishes, not really knowing if there was a real chance it would be seen by Justin. But thanks to a Vikings staff member, it was.
The receiver lit up while watching the video, smiling as Jen read Cooper's letter.
"Let's do it," he said. "Let's meet him."
Little did Justin know, in the time since Jen had posted the TikTok, the Clasgens family experienced three painful losses in the span of a month.
"It has been a month of very sad feelings, and being Christmas time, it's been hard and our atmosphere just has not been the same," an emotional Jen said. "When I read the Vikings email, I literally dropped to my knees and just started crying."
On Dec. 11, Cooper stood proudly on the sidelines of Ford Field in a purple-and-gold hoodie, layered over by a purple Jefferson jersey, and a Vikings Norseman baseball cap. Shortly before kickoff, Justin approached the family in full uniform, helmet and all.
"Hey, Cooper," he said, "it's really great to meet you."
"Justin called him by his name," Jen said. "Him knowing Cooper's name meant so much to him. … It's just the little things that made a huge difference. It showed his character."
Cooper watched in awe as Justin signed his jersey – which he promptly took off to protect it from any melting Dippin' Dots – and then smiled for photos with his favorite player.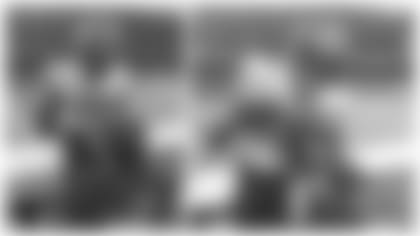 "Mom, this made my life," he told Jen.
"I was speechless. Shocked," Jen said. "This big-time football receiver … who did not have to go out of his way at all – the fact that he saw a young boy who looks up to him and wanted to make him feel just as special as I'm sure Justin feels like playing, it's incredible … It shows he's just a really good person. He has a good heart. He's gotta have one of the best hearts."
For Justin, it's what it's all about.
He wants to win, absolutely. His number-one goal is to help win a Super Bowl for the state of Minnesota. But along the way, he's also passionate about connecting with his teammates, the community and fans all across the state, region, country and globe.
So when he dons an 18 jersey or the ornate chain with iced-out pendant, it's actually what lies just beneath the sparkling jet that holds the most value:
Justin Jefferson has a heart of gold.