Harrison Smith had just one question for Vikings General Manager Rick Spielman.
Do you mind if I ask if Ant Harris made it?
Spielman had just told Smith that he'd been voted to his fifth consecutive Pro Bowl. But a second of silence followed the safety's inquiry. No, his teammate would not be joining him at the all-star game.
Smith's disappointment said it all. During a joint phone interview with Harris this summer, he stood by his initial reaction and explained that he wouldn't make it to the Pro Bowl without a supporting cast that includes Harris.
"Just seeing the year that [Anthony] had, the years of work he's put into it … Ant was undoubtedly a Pro Bowler," Smith said. "I was just hoping he would get the credit he was due. It's not the end-all, be-all … But people will notice after they see enough plays."
The 2019 season marked the first that Harris held the full-time starting safety role alongside Smith. He made it count, finishing the campaign tied for the league lead with six interceptions. He and Smith combined for nine picks, 124 tackles (coaches' tally), a sack, three forced fumbles, three fumble recoveries, five tackles for loss and 22 passes defensed.
For Harris, the Pro Bowl snub is in the rearview mirror, and it's the vote of confidence from Smith that speaks volumes.
"It was confirmation that I did go out and put together a good performance [last] year," Harris said. "It's nice to hear that and get the respect of, 'OK, this guy can play.'
"I think that part was big … even though Harry made it, his mind was still in that teammate space where he was thinking about someone else," he added.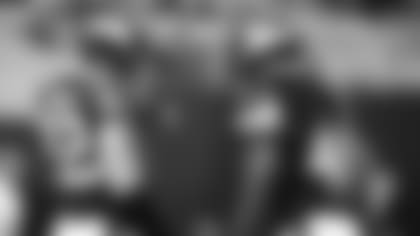 Fans may still be learning about Harris' talent, but it's no surprise for Smith, a 2012 first-round pick who has been watching the younger DB since Minnesota signed Harris as an undrafted free agent in 2015.
Over his first three seasons with the Vikings, Harris started eight games and played just 19 percent of defensive snaps. But anyone who sat in the meeting room with Harris would have assumed differently.
Smith described Harris as "always very present."
"It's hard to do that because you don't feel like you're out there contributing, but he was asking questions like he was starting on Sunday Night Football," Smith said.
He added that Harris' approach early on enabled a smooth transition when he stepped in during the 2018 season as a starter and never looked back.
"I think that's a compliment to Anthony and how he prepared. … That takes a lot of patience and consistency," Smith said. "Guys want to come in, they want to start, they want to be 'The Man,' and if it doesn't work that way, normally guys don't stick to that process. You have to compliment [his mindset] because it's not easy to stack those days up."
A significant benefit of Harris piling those days is a reduction of dialogue necessary between the teammates.
"I'm like, 'Cool, we're on the same page,' " Harris said. "It became less communication during the play. Now we kind of build that in during the week, looking at stuff and really being able to communicate and get to an understanding where we're seeing it the same way and we can cover each other."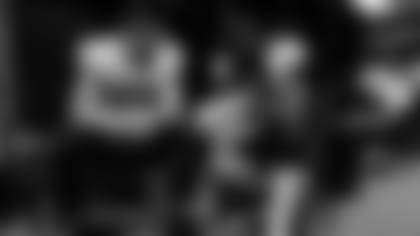 Watch on game day, and there's safety in numbers 22 and 41. A subtle look here or signal there can let one know what the other is thinking. There's little question that the duo is in-sync.
Smith explained that they don't necessarily always see things the same way, but constant communication and understanding of how each sees a play unfold allows them to be on the same page.
Their chemistry isn't lost on their coaches.
"They're extremely smart football players. They can sometimes communicate just by looking at each other," Vikings Co-Defensive Coordinator Adam Zimmer said. "They have great communication with the rest of the defense, as well.
"They do a great job of making in-game adjustments when we have to make those," Zimmer added. "It's a good duo to help make the whole defense better."
Added Co-Defensive Coordinator Andre Patterson: "They're smart – that's the thing that makes them very good."
Smart. It doesn't seem to matter who you talk to – the adjective consistently is used to describe Smith and Harris.
What does it mean to be a "smart" player? Natural instincts? High IQ? Ability to study and retain?
According to the teammates, it's often a combination of the above. The term is used, Smith said, when a player is generally in the right position, makes the correct calls and plays the game "through the coach's lens."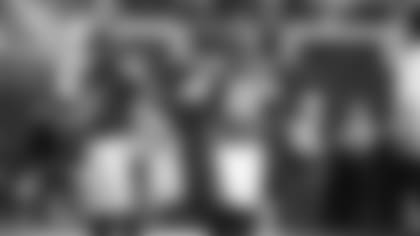 But classroom performance doesn't always translate to street – or in this case, field – smarts, and Smith discovered that the hard way as a freshman at Notre Dame.
"I had to redshirt because I couldn't even play Cover 3," said Smith, prompting a laugh from Harris. "I'm not even exaggerating. I couldn't even see where the tight end was when they'd come out of the huddle. I always made good grades, I was a pretty smart person as far as how society sees you, but I was dumb at football."
Smith compared the learning curve to understanding a new language, which he soon spoke fluently.
"Every new coach you have, you want to speak their language; you want to see the game how they see it. And then from there, you might see different things that you can build on," Smith said. "As far as studying … it's 'How much can you actually bring to the game?' If you're just studying to study, to say you did something, it doesn't matter in the NFL. That might be cool in college just to give you brownie points, but it doesn't matter.
"I think that's the reality of what being a smart football player is – it's not always straightforward," he added. "It's knowing yourself, knowing your coaches and knowing how to be successful with the tools that you have as an individual and as a collective unit."
It's safe to say that Smith and Harris are well-acquainted with Vikings Head Coach Mike Zimmer and what it takes to be successful in his defenses. The younger of the two emphasized – in addition to being smart – the ability to process information on the fly, tackle in space and cover effectively.
Smith noted that Zimmer asks his safeties to be capable of "every aspect" the position entails.
"We might be listed as strong or free, but you're really doing the job of a deep safety, an up safety, an in-the-box safety, a blitzing safety, a covering safety," Smith said. "It's not like you can just be fast and rangy and not like to tackle, or you love tackling but you can't cover. You have to do everything, otherwise it's just not going to work."
---
---
Camaraderie and conviction
The chemistry between Smith and Harris helps them succeed on the field, but their camaraderie off of it also is undeniable.
Both carry themselves rather nonchalantly, and their friendship reflects that laid-back demeanor.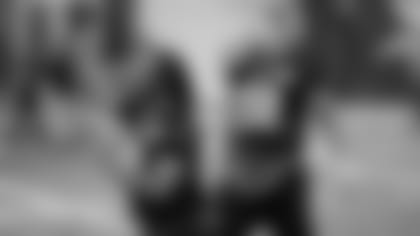 "Our relationship's pretty cool," Harris said. "We've been having fun just relaxing, talking football or not talking football."
He added that even pre-pandemic, he and Smith aren't the type to "really try to be out there socially" but would opt instead for throwing a couple of steaks on the grill.
"Yeah, that's pretty much it. We're definitely low-key," Smith added. "We keep it pretty real. We spend our time alone a bit in the offseason and do our thing, but we'll kind of check in on one another every now and then. Normally we'll do a trip or something, but this year's kind of different."
The Vikings have not only navigated the COVID-19 pandemic but also responded in significant ways to social unrest that initially centered in Minneapolis following the tragic death of George Floyd while in police custody, then reverberated through the country.
Harris has been a part of the Vikings Social Justice Committee since its establishment in 2018 and has delivered messaging – along with teammates – that urges change.
Smith has gained a deeper understanding through his friendship and dialogue with Harris and other Black teammates and coaches. He acknowledged having been "a little naïve" to the injustices and racism that People of Color face on a daily basis and committed to not only educate himself but – along with Harris – work to make a difference beyond the scoreboard.
"Sometimes you just think, 'It's like this everywhere. It's all good.' And that's just not true," Smith said. "We need to do better. And it's uncomfortable I think, especially for the white community, to have conversations around that – because it acknowledges that there's a bias or a privilege. And that's uncomfortable for a lot of people to do."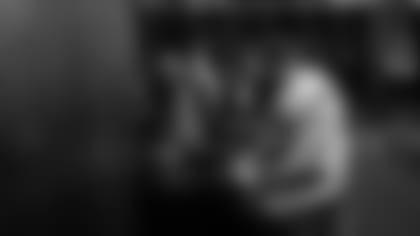 As the Vikings look to be conduits of change, their on-field pursuits also persist.
Harris and Smith, entering their sixth and ninth seasons, respectively, are part of a group of defensive vets that also includes defensive linemen Danielle Hunter and Shamar Stephen and linebackers Anthony Barr and Eric Kendricks.
In the wake of a shortened offseason program and headed into a 2020 campaign not without uncertainty, the pair of experienced safeties will be looked to even more to help lead a Vikings secondary full of fresh faces.
Having started his own NFL journey sidelined by injury and unable to do on-field work out of the gate, Harris has looked to share personal experience and provide direction, especially throughout the virtual offseason program.
"Mainly to some of the young guys coming up and just trying to make that adjustment from college to the NFL in the football scheme of things, being able to pick up all the information and prepare for a new level of football, I think it was important for me to really speak up," Harris explained. "It was trying to be there to support them mentally – because that's going to be the biggest adjustment."
He later added the importance of being as well-prepared as possible, a mentality he's maintained since his rookie year.
"[I think our identity] is not letting up and not really taking a step back," Harris said. "We have to take whatever challenges [in stride and be] ready to go."
Minnesota's defense has remained largely intact under Zimmer, but veteran defensive end Everson Griffen, a trio of cornerbacks – Trae Waynes, Xavier Rhodes and Mackensie Alexander – and others departed this spring.
Smith pointed out that while the Vikings over the past several seasons have been fortunate to maintain a core group defensively, the more typical trend is significant turnover.
"I think we're ingrained to go through that as players, especially as leaders who are looked at to get things right on a defense," Smith said. "I think that's stuff that we kind of embrace. We'll see as it goes what that looks like. Because not only do we have a bunch of new faces compared to normal for the Vikings, but the environment that we're in right now and what's going on around the world, that adds another factor that everyone else is dealing with.
"I think we're built for it," he added.