Brandon Powell isn't afraid of much.
Listed at 5-foot-8 and 181 pounds, Powell routinely is among the smallest on the field — in stature, anyway.
But in fortitude? Powell stands tall.
"He plays a lot bigger than he is," Vikings Offensive Coordinator Wes Phillips said.
Powell plays fearless football.
Whether as a punt returner or a slot receiver, where he's gotten more chances since Justin Jefferson landed on Injured Reserve, Powell isn't afraid to hit and be hit.
He's really always been that way.
The 28-year-old recalls his father, Brian, testing his toughness at a young age. The challenge? To tackle his older brother and cousin.
"Pops was like, 'You've gotta see if you like football. If you want to hit them, then OK, you're ready to play football.' My older brother had to hit against me, and then he felt bad because he had to hit the little brother, but that's just how we did it.
"And then my older cousin, he's a lot bigger than all of us – he's like 6-2. He's big, and he used to have to get on his knees and play," Powell laughed. "We'd play in the house, he'd get on his knees, and he'd still hit us hard. That's what kind of made us tough."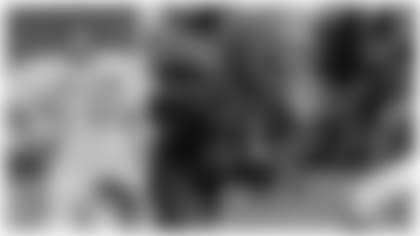 Powell fell in love with football at an early age, learning to play running back like his dad, who coached his youth teams.
A young Powell drew the early attention of Deerfield Beach High School Head Coach Allen Jackson, who also had coached his father years prior.
"Brian was a very good football player. So as Brandon was growing up, I used to see him working out with his dad in the park and at the school. I knew early on that Brandon was going to be something special, because his dad was," Jackson said. "His dad was a hard worker, [and Brandon] was a very hard worker."
When Powell got to Deerfield Beach High School, he made impressions week after week. Opponents knew he'd break tackles on offense and boldly make them on defense.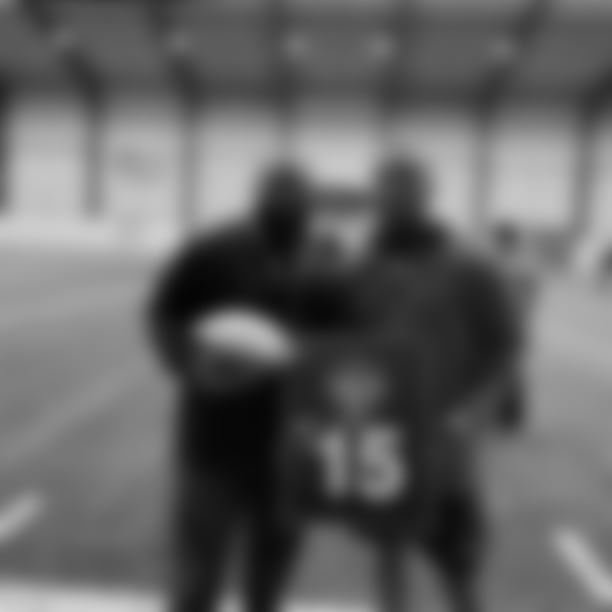 And while some scouts and college coaches were deterred by Powell's size, the standout never lost confidence in himself – and neither did Jackson.
"Brandon was the first person to practice, and he was also the last one [to come off the field]. When he left practice, he would go work out again with his personal trainer," Jackson said. "There was just something about him. I don't know if everybody knew this, but I had an inkling he was going to be able to do the things he's doing now. And that included taking hits, going up against bigger guys.
"Brandon never backed down to anybody. I don't care who it was; I don't care how big they were or how strong they were or if they were the toughest guy in the county. He would always step up. He never wanted to come off the field," Jackson continued. "Everybody said, 'Oh, Brandon's too small,' but I knew better. I knew better."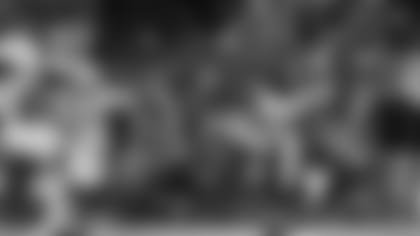 Jackson recalled one game against South Plantation High School, during Powell's junior season, that Arkansas coaches attended to scout South Plantation running back Alex Collins.
The coaches weren't there for Powell; but he made sure they remembered him.
"Brandon broke a tackle and ran it all the way down the field into the end zone," Jackson recalled. "At the back of the end zone was the Arkansas head coach (Bret Bielema), and Brandon ran over and handed him the ball."
Asked about the memory now, Powell laughed.
"He didn't offer me, so I gave him a gift," he said with a wink.
---
---
Learning the ways of the wideouts
Powell did get an offer from Florida, however, and in 2014 he began his Gators career at running back.
One season into Powell's collegiate campaign, Will Muschamp resigned as head coach and Jim McElwain stepped in. And while he may not have realized it at the time, it was a coaching change that would change Powell's NFL trajectory for the better.
McElwain asked him to move from running back to receiver, a position he'd never played prior to the previous season's Birmingham Bowl game against East Carolina. Powell had slid into the slot then and totaled three catches for 30 yards.
"Coach McElwain had been at Alabama, and he knew it was the pro-style offense, big running backs," Powell said. "I guess McElwain saw the bowl game and they had me at slot receiver. … They just had me running option routes, and that's how I started out to become a receiver."
For essentially the first time in his life, Powell found himself learning a new position – and one he still had a lot to learn about when the Lions signed him as an undrafted free agent in 2018.
Powell's NFL career has not been without its hurdles. Over the first five-plus seasons, he's spent time with six teams and in five offensive systems. But rather than ever get down, Powell's looked at each stop in his journey as an opportunity.
From Marvin Jones, Jr., and Golden Tate in Detroit, to Julio Jones and Calvin Ridley in Atlanta, or Cooper Kupp in Los Angeles, Powell has been able to learn from some of the league's top receivers.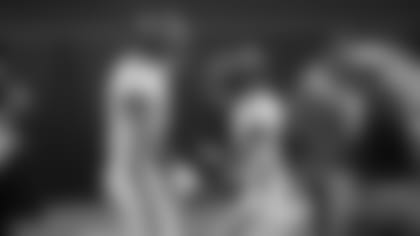 His time with the Falcons will always be special to Powell, who scored his first two – and only thus far – NFL touchdowns at Mercedes-Benz Stadium in 2020. The season was dramatically altered by the COVID-19 pandemic, but Powell remains grateful for the limited number of fans the Falcons hosted, allowing his dad to witness his first pro receiving score in-person.
"For me to get a touchdown with Julio and Calvin on the field, it was truly surreal to be out there with them," Powell said. "That also was the first season I got to play [a full season], and it was fun."
He kept his eyes glued to Jones and Ridley every practice, taking whatever mental notes he could on their games.
"Watching them stop on a dime, man – you know, they're not 5-8," quipped Powell of the 6-3 and 6-1 wideouts. "But they're super quick. Seeing them be able to perfect their routes every day was like, 'Man, I've got a long way to go.' So it made me start asking Julio questions, asking Calvin questions.
"I trained with Calvin in the offseason to get my feet the way those guys were. That was one of the biggest things I took from being at Atlanta … perfect your craft," he added. "If you want to be a top receiver in this league, you've gotta be able to stop on a dime."
---
---
Building trust in new home
Now with eight games under his belt as a Viking, Powell is loving his time in Minnesota – minus the temperatures that dip quite a bit below his comfort level of 60-plus.
"My hands haven't thawed yet," he joked (or did he?) one 40-degree day in Eagan.
What climate has left to be desired, though, coaching has more than made up for.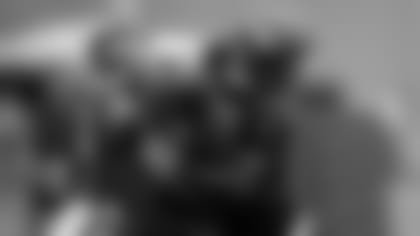 Powell pinches himself some days, still not believing he's a student of Vikings receivers coach Keenan McCardell, who played 17 NFL seasons at the position prior to becoming a coach.
"Having Keenan is the first time I actually had a 'real' receivers coach who's played the game and can actually show me, pull up film, teach me the little details," Powell said. "He's helping me take my game to the next level.
"He's kind of like my dad," Powell added. "He's hard on you, but you take that from a guy who played so many years in the league. If he tells you something, you better listen to him."
Through the first half of the season, Powell has 13 catches for 142 yards, already nearly surpassing his career high (156) set with the Rams in 2022.
He's taken advantage of increased opportunities with Jefferson on IR and been looked to by Kirk Cousins, who now also is on Injured Reserve after suffering a torn Achilles at Green Bay, in critical situations.
Five of Powell's receptions so far this season have been on third downs, and all but one gained the necessary yardage and then some.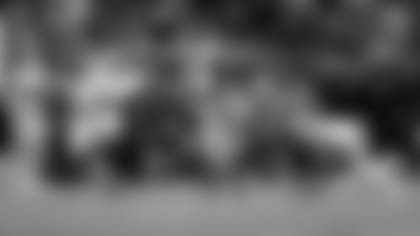 Though fans may not have a large sample size of Powell, Vikings players and coaches alike – including Head Coach Kevin O'Connell and Phillips, who worked with Powell in L.A. in 2021 – have the utmost trust in him.
"Watching him in training camp, the way he played, you could just see, 'This guy separates versus man coverage' – and those guys are hard to find," Cousins said entering Week 8. "He's a playmaker, and he's pretty natural. Having been a college running back, he's gonna be physical in the run game, he's gonna understand what he has to do to help in other ways."
Powell racked up 64 yards on four catches against San Francisco, helping the Vikings upset the Niners on Monday Night Football.
"I texted him after the game and just said, 'The player you were on Monday is the player I see you being game-in and game-out. It's kind of what I expect from you, because I think you do separate versus man, and I think you do make plays after the catch,' " Cousins said. "We're fortunate to have him."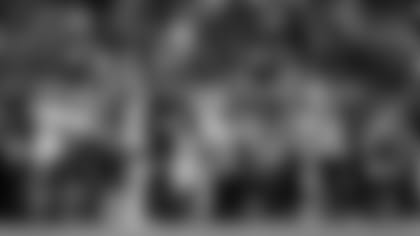 Powell is eager for any chance he gets offensively. He also admits that his primary passion and priority remains special teams – a phase that's allowed him to sustain his NFL career.
He prides himself on combining the straight-line speed of a receiver and toughness of a running back each time he fields a punt.
Special Teams Coordinator Matt Daniels recently called it a "luxury" to have Powell as Minnesota's punt returner.
"[O'Connell and I] just had a conversation about what an unbelievable job B.P. is doing back there, just in terms of the hidden yardage game and what he's able to do a lot of," Daniels explained. "What might not look like splash plays but are huge, huge plays in the football game, whether it's him fielding a bad punt that's falling short, nose down, and he's running up to go catch it, field it and gain yards on it, even though we might have our 'defensive stay' out there and it's not even a true return look. He still has an aggressive mindset to go and get it and gain as many yards as possible."
And with Cousins now sidelined and the Vikings looking to rookie QB Jaren Hall, Powell's unique skill set could prove even more valuable.
"You've got to reshape everything you're thinking in terms of … how you want to operate from an offensive standpoint, how you want to operate from a kicking game standpoint – and gain better field position and play the field position battle a little more aggressively – or maybe you want to return the football a little bit more because the offense [might not] be as explosive with that missing piece," Daniels said.
As Powell prepares to face the Falcons this weekend, he continues to hold a special place in his heart for Atlanta.
He's looking forward to returning to Mercedes-Benz Stadium, and he's excited to play as a Viking for the first time in front of his family.
"I'm hoping it's not that many," Powell laughed, noting he'll be purchasing tickets for family members who make the seven-plus-hour drive up to Atlanta. "My grandma called me, talking about how she wants to get a rental car to drive. You know, she's not even supposed to be driving that far. … So we'll probably get a van, get them all up there so they can watch me play."
He knows nothing will stop his grandmother, Constance Powell, from being there to watch him play – and he wouldn't have it any other way.
Whenever asked about his greatest role model, Powell points to Grandma Constance, who has been a mainstay throughout his entire life. Some of his best childhood memories revolve around his grandmother making meals for him and his brothers, waking them up for school or driving them to appointments.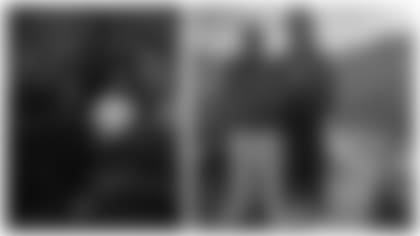 And she never, ever missed her grandbaby's football games.
Except one time, when she didn't receive a location update when a Deerfield game changed fields.
"She called me crying. She was crying because she missed one of my games," Powell said.
Another time, her car broke down en route to a game and she walked the rest of the way.
"My grandma, she's there for everything. She calls or texts me after every game," Powell smiled.
"She worked every single day," he added. "Now she doesn't have to work anymore. I play this game for her."
Powell is proud to do so as a Minnesota Viking – and in one of the few seasons he hasn't had to learn a new offense.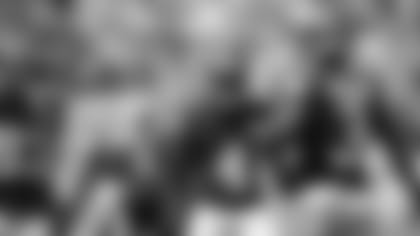 "I get to just go out there and play football like I've been doing since I was 6 years old," he said with a smile. "It's cool. It's fun."
As the Vikings transition in response to Cousins' injury by starting Hall against the Falcons, Powell wants to continue to earn opportunities.
"I can run routes. I can get open," he said. "You throw me the ball, and even if someone's 'bout to hit me, I'll catch it for you.
"It's tough trying to tackle us out on the field. Small dudes, they're so worried about us shaking 'em or running past 'em. So it's kind of an advantage," Powell added with a grin. "But you've gotta be tough. You can't be out there scared."