If Danielle Hunter was a car, the BAC Mono R wouldn't be that far of a stretch.
Great in a straightaway, yet agile through the turns.
Immensely powerful but still somehow sleek.
Rarely, if any, wasted motion in getting to quarterbacks — or destinations — fast.
If it sounds close to a perfect fit, it pretty much is.
It just so happens that Hunter owns a BAC (Briggs Automotive Company) Mono R, one of 50 such cars in the world.
Hunter had made a connection when visiting the United Kingdom on a goodwill trip in summer 2022 before the Vikings played the Saints in London last season. In addition to watching matches at Wimbledon, Hunter and K.J. Osborn attended the Festival of Speed, which features some of the most unique sports cars in the world.
An automotive enthusiast, Hunter reveled in the sights and sounds as Osborn adjusted to being along for the ride. As part of the trip, Hunter received an offer to purchase a BAC Mono R, the seat of which was custom designed to his exact dimensions.
"I was blessed enough to have the opportunity to get one of those vehicles," Hunter said. "They flew me out there to the U.K. and everything, set me down, showed me the facility and then I had to sit in a seat that's molded to me and my body."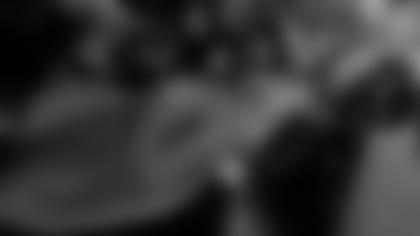 He cruised in the street legal F3 level car to U.S. Bank Stadium before Minnesota toppled San Francisco 22-17 on Monday Night Football in Week 7, fitting in a drive before the weather turned too cold.
"I pulled up and everybody was taking videos," Hunter recalled. "It just put a smile on people's faces because they had never seen something like that before. It was a good experience, bringing it to the Monday Night Football game."
One image from the parking lot showed Hunter walking in with the race-car style steering wheel in hand. It wasn't a show of force like he demonstrated time and again during the game. It was a matter of practicality. The steering wheel is designed to be removed — actually it must be detached for Hunter to exit the vehicle.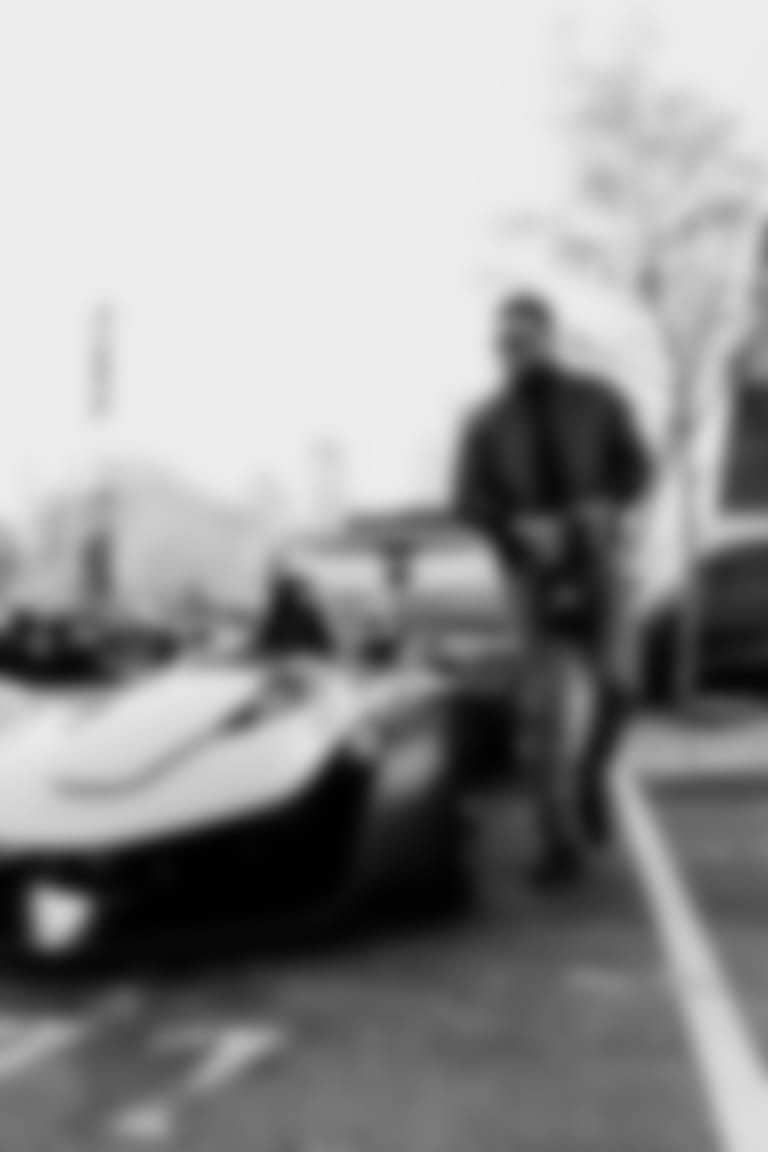 Hunter continued a dazzling October against the 49ers in a performance that helped him garner NFC Defensive Player of the Month honors.
Vikings Assistant Head Coach Mike Pettine is working with Hunter and Minnesota's outside linebackers while pass rush specialist Mike Smith is on personal leave.
He's coached some all-time greats over the years. When asked about Hunter's "wow factor as an elite edge rusher" Pettine said a "rare blend of power and athleticism."
He pointed out a quarterback sneak play by San Francisco on which "Danielle lifted up their offensive lineman and threw him into the pile and hit Jordan [Hicks], which ricocheted [Hicks] into [Niners QB Brock] Purdy.
"Just the raw power that he has and then his quickness, his ability to change direction and put his foot in the ground and be sudden with it, I think all those things combined," Pettine said. "He's just a natural pass rusher. Some guys have it. Some guys don't.
"He just has a good feel for, 'This offensive tackle, did he overset me? Can I beat him inside? When does he shoot his hands? When can I use my hands to get him off me?' Just that natural feel," Pettine added. "His hips are always pointed toward the quarterback, which is a trait you always look for in a natural pass rusher. He was a guy I remember when he was coming out of LSU that I thought he was going to be special."
Hunter has come a long way since he first developed his interest in motor sports by playing "Gran Turismo" on a PlayStation 1 that his uncle gifted him. Although it was a video game, it revealed Hunter's inner drive. He kept pushing to earn more credits to unlock more cars.
That pursuit continued in the weight room as he developed his physique in high school then continued to refine his game in college at LSU and every day since Minnesota drafted him in the third round of the 2015 NFL Draft.
He stacked impressive seasons as a defensive end in a 4-3 and then was hitting his stride in a 3-4 base by the end of last season. The Vikings shifted gears this offseason by hiring Defensive Coordinator Brian Flores.
Flores mentioned this summer that he liked the look of Hunter going forward more often than in reverse. He has leaned on Hunter to implement a combination of max pressures with sending extra rushers or max coverage by capitalizing on Hunter's skill set.
Hunter has posted an NFL-best 10 sacks through the first nine weeks of the season, just one-half sack shy of his 2022 season total and only 4.5 short of the 14.5 he recorded in 2018 and 2019.
"Just his ability to win 1-on-1 matches, which he's done for his entire career here," Flores said. "As you guys have seen, there's a good amount of pressure, but there's also a good amount of max coverage, so he's done a good job in some 3-man rushes where he's having to battle it out with maybe two guys, the quarterback's got to hold it, and he finds a way to finish.
"I feel like we talk about him every week, and that's a good thing because he's playing well," Flores continued. "And really as a total defense, we've got a lot of guys who are understanding their roles, and with that they understand Danielle's role in it and some guys have to take two so he has a 1-on-1. We all want that because we feel good about that matchup."
Flores said coaches and players understand the point of Hunter being "somebody we always want to try to highlight."
He also noted Hunter's understanding of areas where he can continue to refine his game, even in his ninth season and with 80 sacks to his name, despite missing all of 2020 and 10 games in 2021.
"It's not all perfect," Flores said. "It never is, and he understands that, but he's the guy who is always working to make those adjustments and fix whatever small thing is holding him back from one more play."
Last week, shutting down Atlanta's top 10 rushing attack was more important than stacking sacks of Taylor Heinicke.
Hunter proved ready for the task, totaling nine tackles, including one for loss.
The biggest sequence occurred after the Falcons gained possession at the Vikings 1-yard line. After Khyiris Tonga stuffed a screen pass to Jonnu Smith with an athletic diving tackle, Hunter disengaged a block to make a tackle on a run play.
On third down, he drove Smith back into the path of running back Tyler Allgeier, who was then swarmed by Jordan Hicks and Josh Metellus for a loss of 4.
"I think individually Danielle made two monstrous plays," Flores said. "In my opinion, this was the best game he's played.
"There wasn't the sack production but there were some things he did in this game that were just eye-popping and really showed off his abilities in the run game, his strength, his tenacity, his impact on the game in some areas that aren't the sack department," Flores added. "I was very, very impressed and thought it was the best game he's played this season."
---
---
Handling in extreme conditions
Pettine's previous career stops include seasons with NFC North rivals Green Bay and Chicago. Each time the Vikings were on the schedule, he heard the offensive staff say "what a problem" Hunter presents.
"He was somebody I knew right away that you have to game plan for him," Pettine said. "There's certain rushers where you have to know where they are and figure out, 'How can we slow this guy down? How can we get four hands on him?' instead of just saying, 'We're going to let him go 1-on-1,' because that usually doesn't end up very good for offensive linemen.
"When I first got here, it was, 'Wow, like a Greek god, like sculpted out of stone,' with just the way he's invested in his body. A lot of it is natural, but he's very smart about his workouts and what he puts into his body that he's very durable," Pettine added. "He's playing close to 90 percent of our snaps, which has been impressive, but yeah, just his physical presence, his athleticism combined with his long arms, like how long levered he is, but he's still narrow enough that he can kind of get through some tight spaces, turn the corner. All those things combined make him a real problem for offenses."
Now that he's worked with Hunter directly, Pettine did offer one observation that isn't always the case with such dominant and productive players.
"He's a guy you can tell, he loves football and loves being part of the group. He's such a nice guy. At times, I'm almost like, 'Hey, you're too nice,' " Pettine said. "There are times when we want to set him up with a rush and he'll be like, 'No, let him take it.' "We're like, 'No, you take it.' so if you're going to criticize him at all, it's just like, 'Hey, you're too nice,' in a game where you need to play with an edge. But when he needs to play with an edge, it does show up."
Hunter pointed toward the team aspect of football.
"Coming in this league, rushing is all about rushing together. I know guys are always about, 'This individual or that individual,' " and if you do what you're supposed to do, at the end of the day, everybody is going to feast," Hunter said. "If you apply your skill set, things will definitely change with the outcomes of the stats, but I'm all in for everybody rushing together."
That goes for when it's a 3-man rush that is multiplied by his ability to have success against two offensive players or a symphonic, exotic pressure drawn up by the coaching staff to create a 1-on-1 for Hunter or a missed assignment by the offense.
"It's always good to have a lot of confusion against the offense, especially when you're going against a young quarterback," Hunter said. "Flores does a good job of camouflaging a lot of the things we do. You never know who is coming or who is going or who is dropping, so I think it's really helpful for all of us because anybody can do anything."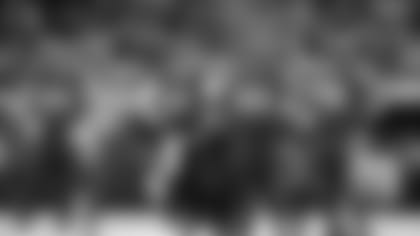 The versatility of the defense often is talked about with regard to the defensive backs, but one of the most versatile players, Josh Metellus, pointed toward Hunter and outside linebackers D.J. Wonnum and Pat Jones II, who have lined up at multiple positions.
"I think the versatility definitely helps on every level," Metellus said. "We don't even talk about the versatility we have in our outside linebackers room, which is if not just as versatile as what we've got in the DB room, so there's a lot of versatility everywhere.
"Danielle is a presence. You get guys like D.J. Wonnum and Pat Jones to complement him, those guys are very multiple," Metellus added. "They can play different positions inside and out. There's just a lot going on, and when you've got great players and you put players in position where they have that advantage, you get a lot of wins."
Pettine said being able to pressure a quarterback with a 3-man rush is "like having an extra player"
"When … you can speed the quarterback up that he feels, 'Hey, this guy is rushing on this edge, and he's going to be a factor sooner than later in this play. I don't have time to sit and pat the ball a little bit and wait for these deeper routes to develop,' " Pettine said. "That's a big part of what we do. We go from one extreme to the other. We're max pressure and we're max coverage, and the ability that we can force the ball out quicker in the three-man rush stuff has been a key to our success."
Hunter's versatility was in a showroom when the Vikings upset the Saints in the playoffs that followed the 2019 season. He and Everson Griffen kicked inside to take advantage of matchups with interior linemen who could receive less help from teammates the way that tackles receive help from tight ends or running backs who chip edge defenders.
"The NFL is a matchup league. It is, 'How can we get our best against your worst and win? Schematically, you can do some things but for the most part, it comes down to players, and that's where we can get creative in finding ways to isolate him against, whether it's a center or one of the guards and force it where they can't slide it that way and help him," Pettine said. That's something that he's responded to because when you're out on the edge all the time, there's chipping with the tight ends, there's chipping with the backs.
"It's a lot easier to minimize the damage an edge guy can do than a premier inside rusher can do, and he's not your typical inside guy, but it's a good change-up, and there are ways we've had success this year just generating those instances where he had a 1-on-1 on a guy where we knew he had an athletic mismatch over, and he was able to win quick," Pettine added.