Camelback Mountain rises less than 20 miles east of the game-day home of the Arizona Cardinals.
The popular, ridged landmark sticks out among the vast Arizona landscape.
The aptly named landform is in the shape of a kneeling camel's hump and head and is best known for its Echo Canyon Trail, one of two choices for the adventurous type.
Yet the 1.25-mile trek up Echo Canyon is more than a hike. At one point of the journey, if you've managed to make it far enough, it turns into more of a climb … up and over crags and rocks before you eventually reach the 2,700-foot peak.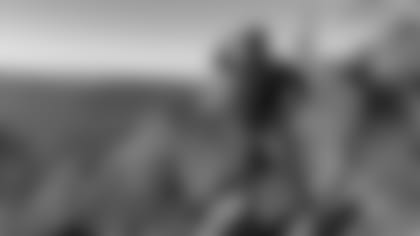 Put another way, it was just the type of challenge Danielle Hunter was looking for as he found solace during a difficult 2020: a year that included a freak injury, required surgery and kept him away from the game and team he loves.
And it was quite fitting that such a key part of his recovery was so close to where he fully announced his return with 3.0 sacks of Kyler Murray at Arizona in Week 2.
"It was definitely therapeutic," Hunter said. "Hiking enabled me to keep my mind relaxed and off of things. My family being there really helped a lot, too. It eased my mind and definitely de-stressed my mind when thinking about my surgery and all that stuff.
"Being able to do something active … my doctor told me I wasn't supposed to do too much," Hunter added. "Basically, that was kind of something that challenged me. I'm the type of person that likes a challenge."
The saga with Hunter's neck injury from last season has been well-documented.
He was coming off back-to-back seasons with 14.5 sacks in 2018 and 2019 was regarded as one of the NFL's top pass rushers when he woke with a stiff neck the morning after Minnesota's first non-padded practice of 2020 training camp.
And while it wasn't deemed overly serious at the time, it progressed to the point where Hunter needed surgery. The procedure to repair a herniated disc took place in Los Angeles on Oct. 27, two days before his 26th birthday.
"I had to be somewhere where I could just relax," said Hunter, who rode by car to Arizona with his parents for what was supposed to be six weeks of inactivity.
Ha. Try telling that to the 6-foot-5, 263-pound NFL player who became the youngest player in NFL history to reach 50 career sacks. He hit the milestone with 3.0 against Detroit on Dec. 8, 2019.
And while the feeling he got hiking Camelback didn't compare to running out of the tunnel in front of a packed U.S. Bank Stadium or silencing an opposing crowd with a strip-sack of Hall of Fame quarterback Drew Brees in a playoff game, it was what he needed at the time.
"That was the only thing I could have done. I was supposed to be sitting still and not doing much," Hunter said. "It took me until my third try to go up there … it was me and my dad, and we made it all the way to the top.
"We stayed up there for about an hour after we hiked up there. The view is nice and it's relaxing after that long, 45-minute hike to the top," Hunter added. "I tried to do it once a week. That mountain was … man, once we got to the top we said, 'This is a once-a-week thing.' "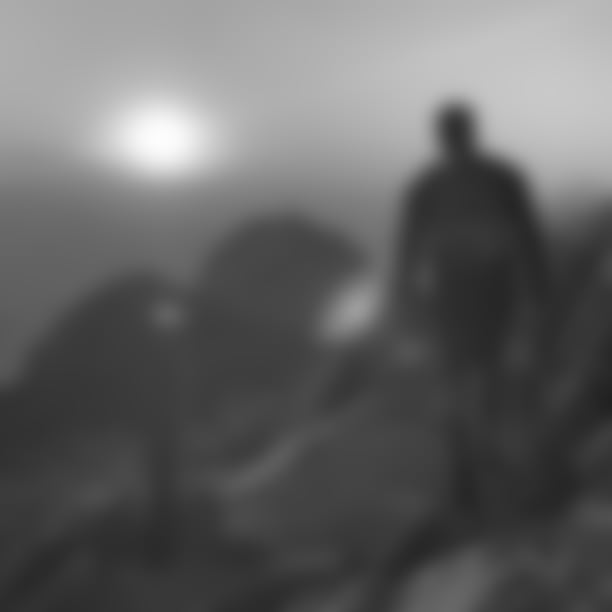 Hunter stayed in touch with his teammates and coaches from more than 1,500 miles away with phone calls and texts after each game.
And it was obvious how much Minnesota missed his presence, as Vikings Head Coach Mike Zimmer's normally stout defense ranked among the bottom of the league in numerous categories. That included the team's sacks total, which was a franchise-low 23 for the entire season.
Yet even though Hunter wasn't physically with the Vikings for most of the 2020 season, he stayed as mentally engaged as possible from afar.
He had Vikings Assistant Head Coach/Co-Defensive Coordinator Andre Patterson, who is also Minnesota's defensive line coach, send him film cutups from his first five seasons in the league.
But this wasn't a pity party to help boost Hunter's morale after his surgery. Patterson sent a plethora of plays — rushes and run stops, highlights and mistakes — for Hunter to watch when he wasn't hiking or eating his mom's traditional Caribbean food such as jerk chicken or oxtail stew.
"He was the one who came to me about it," Patterson said. "He wanted to keep studying himself and get himself to grow.
"He wanted to watch his bad plays, too, to see the mistakes he had made," Patterson added. "Even though he had that time off, he was still able to grow as a player mentally. I don't think he wanted to go a year and not continue to grow."
Remember, this is a player who was praised as a rookie for taking meticulous notes. A player who — despite becoming a star and making back-to-back Pro Bowls — is always looking for ways to enhance his game.
The best players in the NFL, Hunter noted, simply aren't satisfied with a handful of successful seasons.
Hunter explained his process and approach to those solo film sessions.
"I definitely had a lot of time to sit down and review what I've done so far. I called Coach Patterson at times and we talked about things, training and all that," Hunter said. "I kind of just watched most of my rushes and most of my run plays and just saw what I did.
"Just a career review because I had so much time. I really didn't have much to do," Hunter continued. "It helped me mentally, just keep my mind in focus to the game and leveling out my mind since I wasn't able to do anything physically while in rehab."
The goal, Hunter noted, was to prepare for a seamless transition once he returned to football activities.
"Not forgetting what I need to do when I go back on the field," Hunter said. "Sometimes when people are away from something for so long, they can be distracted and come back and not have the same focus.
"I had to make sure I was mentally ready to come back," Hunter added. "I knew everything was going to be different, with a lot of people expecting a lot of things. I'm not really the type to worry about that, so I just kept my mental aspect focused on the game."
Once Hunter did return to the Vikings (this came in early June after a reworked contract), there was plenty of anticipation and buzz around the defensive end.
Was he the same dynamic player as before?
Patterson recalled the moment when he knew.
"He looked good and he moved well," Patterson said. "For me, I just wanted to see the first time he had to play the 6-technqiue and take on a tight end and put his face in there.
"When I saw that he did that and there was no caution on his side, I knew he was fine," Patterson added.
Hunter has proven that to be the case, as opposing teams treated him exactly the same from the opening snap of the season. (Yes, that was Hunter getting triple-teamed at times by the Bengals in Week 1).
"He's a problem to deal with up there. He can win on any play," said Vikings safety Harrison Smith. "You look at him and you pretty much know what you're getting from him all day long."
Zimmer added: "He's a pretty unique individual."
Through four games, Hunter has tallied 5.0 sacks, which leads the Vikings and is tied for second in the league.
Hunter admitted his first one of the 2021 season — on Bengals quarterback Joe Burrow — was a special moment.
"It was a good feeling. I remember the last time I got a sack was the playoff game against the 49ers," Hunter said. "It had been a while. I counted how many days. I believe it was 610 days since I last played football on the field. It was a long time, you know?
"I definitely kept watching film and keeping my mental aspect of the game inside my head over that time," Hunter added. "It was a good feeling to go out there and bring the quarterback down."
A trio of sacks followed in Week 2 against Arizona and the ever-elusive Kyler Murray to up his career total to 58.5. After getting another one last week, Hunter enters Sunday's game just shy of 60.5 by Doug Martin (eighth) and 60 by Kevin Williams and Brian Robison, who are tied for ninth in team history.
As the games have progressed, Hunter said he feels no effects from his surgery and has welcomed back the flow and speed of the professional game.
"I don't really plan on any move against a guy. It just kind of happens," Hunter explained about his rush plan. "I have muscle memory, so my body kind of just does what it does when I get in position.
"Basically, the quickest guy to make the move … whenever you're getting into an engagement … wins," Hunter added. "So basically, muscle memory. Engage a guy, and the first one to make the move, wins."
The coming months of this season will look a lot different for Hunter than it did a year ago.
Instead of spending quality time with his family, he's focused on helping the Vikings get back into the postseason race.
"It was definitely something I really appreciated," Hunter said. "The last time I remember I was able to spend fall with my parents and my family was back in high school. Not many of us players have the opportunity to spend time with our families this time of year.
"It was definitely a blessing to be able to spend the fall, holidays like Thanksgiving and Christmas with them," Hunter added. "My mom, she really enjoyed that. My dad, my sisters … it was a good feeling to have them around."
Instead of critiquing himself on film, he's now studying weekly opponents to get ready for game day.
And instead of willing himself up Camelback Mountain — which simultaneously helped clear his mind and test his resolve — Hunter is now focused on continuing his football journey and trying to perfect his craft.
"There's always something to fix," Hunter said. "I'm the type of player where I'm not going to get complacent … [and Patterson is] not going to let me get complacent.
"I'm just figuring out ways to improve what I've already done," Hunter added. "I'm not trying to go out there and save the world or something. Just building into my player and character and who I am."