Dalvin Cook doesn't recall ever masquerading as an NFL player on Halloween.
Maybe it's because, deep down, he knew he'd be one himself someday. After all, Oct. 31 is all about make-believe.
Cook opted as a youngster to dress as different "characters," usually a superhero with some type of special power.
He remembers trick-or-treating one year as Spider-Man, donning the red-and-blue suit and imagining he could swing from building to building, or scale the tallest skyscrapers in The Magic City, his hometown of Miami.
When it came to the football field, though, Cook never had to pretend. He just made things happen.
His earliest football memory is playing on a team at 4 years old with his older brother. The pint-sized athletes nearly made it to the championship his first season, he recollected, but lost to a team they'd previously defeated.
"Down in Miami, all of us knew each other growing up. The team we lost to was a good team, but we had beat them earlier in the season," Cook said. "I just remember all of us crying. We were just kids, you know? We were just crying, snotty noses…"
He tipped his head back and laughed at the memory clearly replaying itself in his mind.
"The next year we came back and won it," he said, "but it defined us, starting off early in our career."
Whether 4 years old or wearing No. 4 at Miami Central High School and Florida State, every chapter of Cook's football career has been special to him.
He fondly recalls Friday night games under the lights; as a senior at MCHS, he helped the Rockets finish 14-1 and rank No. 8 nationally among Division 6A schools.
After the games, Cook would meet the rest of his family back at the house to (usually) celebrate a win and discuss that evening's game.
Cook said it "brings back memories" whenever friends and family attend Vikings games now at U.S. Bank Stadium.
---
---
'The Teammate' isn't a costume
He'll have a fan club this weekend for the Sunday Night Football matchup against the Cowboys. And while the contest certainly isn't Cook's first prime-time performance, he's anticipating something special about the Vikings first home night game in front of fans since the 2019 season.
I reminded Cook about his review of the last time Minnesota and Dallas met for Sunday Night Football – a hard-fought game at AT&T Stadium in which Cook helped the Vikings defeat the Cowboys 28-24.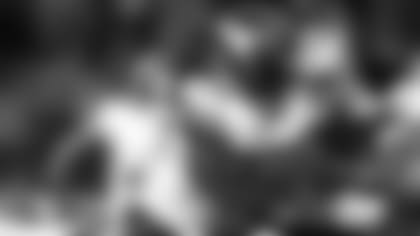 "That was really my first time ever [playing in that] stadium and it was packed with fans, and seeing the [mega videoboard] lit up," Cook had said. "It's a fun stadium to play at."
He appreciated the everything-is-bigger-in-Texas pomp and circumstance, but Cook said nothing compares to U.S. Bank Stadium, where the Vikings are hosting the Cowboys this time around.
"It'll be even better," he said, grinning. "Because it's here."
"I think how our stadium looks at night, it's so crazy. It's overwhelming," Cook said. "I'm expecting a crazy atmosphere. The first Sunday night game back with the fans. It should be pretty epic. Our first three home games were loud, and I'm expecting this one to be even louder."
After a 2020 season in which the COVID-19 pandemic forced stadiums around the league to be empty – or very nearly so – Cook has found himself even more grateful than he already was for home-field advantage. Vikings fans have shown Cook nothing but admiration since day one, and he loves them right back.
Welcoming back a full stadium this year has returned a significant aspect of games that was sorely missed.
"When they're so loud [for opposing offenses], it helps us so much," Cook said. "Them being gone, we felt it. I know I felt it.
"It's been fun having them back, and I haven't really gotten a chance to go out there and turn it loose in front of them yet," he added. "I've been kind of banged up these first three home games, so I'm gonna have a chance to go out there and be full-strength – turn it loose, and it should be fun."
That's the thing with Cook – football always has been fun for him. Those who get to know him understand that he really does seem to be built for the sport.
He's an athlete, yes. In 2020, he ranked second in the NFL with 1,557 rushing yards and tied for second with 16 rushing touchdowns, showing Spidey Senses for the end zone.
He's a competitor, absolutely.
But honestly, above everything else? He's a teammate.
A question was posed to Cook: "What does it feel like to get the ball in your hands and see a path to the end zone?"
His answer might not be what you expect. Because really, it has nothing to do with the spotlight and truly is quite the opposite.
"It feels great, just knowing … all the hard work from the guys up front," Cook said. "I think about them a lot. Their work up front is a lot different than what we do. I put in my head, 'They do so much work up front, and I've got 'this much' room to work, and they've done all that work. The next step is for me to do my part.'
"Once I see a hole open up, I try to do as much as I can," he continued. "All the guys around me are working so hard for this space right here to be open for me to have the ball, and that's just a great feeling. To be able to lean on other men and for them to be accountable for their jobs and assignments. I try to take full advantage of mine when I get the opportunity."
It's a sentiment that goes a long way with his colleagues.
"When somebody of his caliber, of his talent, is that willing to give credit to the people around him, it makes me want to play even harder for him," fullback C.J. Ham said. "I think a lot of guys could probably second that."
Halloween is all about facades, face paints and disguising one's appearance. But his whole life, Cook has never put on a mask – with the exception, maybe, of Spider-Man or The Incredible Hulk. From his rookie campaign until now, he's consistently emphasized the importance of being authentically himself.
Whether on the field, in the locker room with teammates or FaceTiming with a loved one, Cook says he focuses on not stepping out of character.
"I just want to be a better 'me' every day. I wake up, and I try to better myself every day. And that's just, 'Be a better version of Dalvin.' I'm not gonna be nobody else," Cook said. "It helps you knowing who you are, because you can just go freely about a lot of things. I feel like I was natural-born leader, and I feel like that just comes out of me [organically]. I don't force it.
"I work hard every day on just being me. Just being around the guys, joking around, just having fun – I try to be that 110 percent every day," Cook continued. "You can't be 'this' person and then be 'this' person the next day. I try to be as consistent as I can."
When Cook stays true to himself is when he's at his best, even on the field. Watch the 26-year-old on game day, and it's clear that he's in his element when he's got his cleats laced up and the ball in his hands.
Cook announced earlier this month that come next season, he'll be swapping his No. 33 jersey for No. 4. The NFL's adjusted number rules are allowing him to pay homage to his roots and return to the single digit where it all started.
But don't worry – he'll still be the Dalvin Cook we all know and love.
And for now? "The Chef" is just trying to keep things rolling for Minnesota. He's raring to go tonight, already anticipating the electric atmosphere of a jam-packed U.S. Bank Stadium.
"It's fun. Especially when I've got my family there," Cook said. "And me, when I'm on the field, I'm letting my emotions out. I like to show my emotions when I come out of the tunnel and just be me."
For the Vikings, there will be no costumes, pumpkin-carving or collecting candy Sunday night.
"But I've definitely got some tricks for Dallas," Cook said. "Trick-or-treat, Dallas."