EAGAN, Minn. – Mystic Lake Casino Hotel, an original 2016 U.S. Bank Stadium Founding Partner and one of the first casinos to ink an NFL partnership, will expand its existing footprint and introduce the Little Six Casino's Club Gold prior to the 2019 Vikings season, the Vikings announced on Wednesday.
Previously known as the Buffalo Wild Wings Club and located on the south side of U.S. Bank Stadium, the Little Six Casino's Club Gold will include a complete transformation with new photos, artwork and graphics throughout the space. A dedicated activation space will also offer promotional and interactive activities.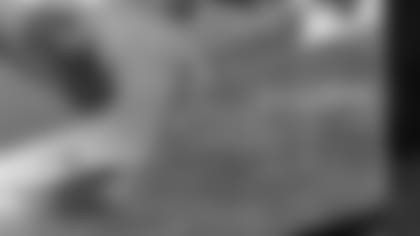 The new club is Mystic Lake's second exclusive space inside U.S. Bank Stadium. Mystic Lake's Club Purple, which was the first of its kind for an NFL stadium, quickly became one of the most popular locations inside the venue upon its 2016 opening. Mystic Lake's Club Purple is a 28,000-square-foot space that holds more than 1,000 people and includes lounge-style seating, three bars, and an outdoor balcony overlooking the Minneapolis skyline.
"Mystic Lake was thrilled to be one of the first casinos in the country to partner with an NFL team in 2016," said Angela Heikes, President/CEO of the Shakopee Mdewakanton Sioux Community's Gaming Enterprise, which operates Mystic Lake Casino Hotel and Little Six Casino. "Like the Vikings, we care deeply about our local communities, give generously and provide an incredible guest experience. We are excited to expand this relationship in the stadium with Club Gold and continue to partner with the Vikings on unique ways to engage all of our guest inside and outside of the stadium."
Along with Mystic Lake, two other original Founding Partners – Polaris and CenturyLink – are also expanding their existing partnerships. Polaris has redesigned what was formerly known as the Hyundai Club, located on the stadium's north side behind the visiting team sideline. Along with aesthetic changes that reflect Polaris' modernized brand and highlight the depth of the company's product line, the Polaris Club will showcase new vehicles and offer fans unique engagement opportunities. Fan giveaways will also take place inside the club during the Vikings home games.
"As a company founded in Roseau, our Minnesota roots run deep, and we are thrilled to further our partnership with the Vikings to offer the Polaris Club as a place for fans and the community to gather and celebrate," said Chairman and Chief Executive Officer of Polaris Scott Wine. "Vikings fans truly Think Outside, both in their creative ways of supporting the team and their passion for football and the great outdoors, so this is a natural partnership that continues to flourish."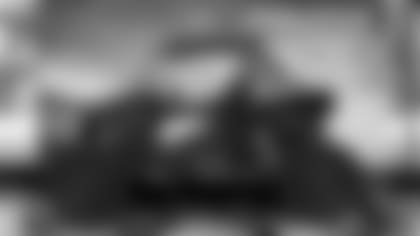 CenturyLink, already providing an integrated IP network inside U.S. Bank Stadium that enables 1,300 Wi-Fi access points and allows stadium-wide Internet access, will introduce the CenturyLink Lodge and the CenturyLink Cabins, both located in the northeast corner of U.S. Bank Stadium. Vikings fans will have a chance to learn more about CenturyLink's technology used at the stadium through an interactive touch screen experience highlighting essential statistics that keep everyone in the stadium digitally connected during game days
Stadium naming rights partner U.S. Bank will activate a Huddle for 100 Headquarters, which will serve as an in-game destination to encourage fans to participate in volunteering as part of the NFL's 100th year celebration. Fans can participate in photo opportunities, use interactive video screens and sign up to contribute to the 100 million minutes of volunteerism under the NFL's Huddle for 100 initiative. U.S. Bank will provide prizes for fans who show their volunteerism and participate in the program. The Huddle for 100 HQ will be located on the main concourse near section 113.