CINCINNATI –When Kyle Rudolph stepped foot on the field as a freshman at Elder High School, it didn't take long for Head Coach Doug Ramsey to know that Rudolph would be something special – and it wasn't just the freshman's 6-foot-4 frame.
"He just had all the tools," Ramsey said. "You just knew good things were going to happen."
Rudolph's athletic talent was undeniable. What Ramsey noticed on top of that, however, was the tight end's work ethic.
"Kyle was always a great player, a great athlete, but he's also one of the hardest-working guys we've ever had in the program," Ramsey said.
When Rudolph makes offseason visits home to Cincinnati, he always returns to his roots at Elder High. NFL Pro Bowler or not, he won't pass up a chance to stop by for an office chat with his former coaches or fit in a workout or two in the school's weight room.
Current Elder players soak up all they can from Rudolph, who's happy to talk with the students and answer any questions they might have.
"He's shown our guys [who he is]," said Ramsey, entering his 20th season as Elder's head football coach. "Here's a guy who had all the talent in the world but also was a guy that outworked his teammates. So our kids see that when he's around."
Rudolph returned to his hometown again last week. This time, he took the field with his Vikings teammates for a joint practice with the Bengals.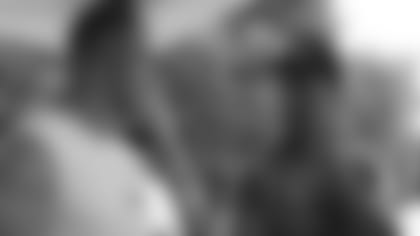 Ramsey held two morning practices at Elder before driving to Paul Brown Stadium to see his former player in action.
For Rudolph, it brought back nearly decade-old memories of playing for Ramsey and tight ends coach Craig James, who stood in Rudolph's wedding in February. Rudolph said it was a special experience to have eight former high school coaches able to see him work with the Vikings.
"It was really fun," Rudolph said, smiling. "The hometown kid coming home is a big deal, so I wanted to go out and practice well, catch some balls."
While it's not uncommon for Rudolph and Ramsey to see each other and catch up, this was different.
"It was one of those moments when you just feel [a lot of pride] to see him out there. You know he's one of the guys that's a top-flight player for them," Ramsey said. "I don't get to see him [in that context]. And with the equipment on out there and competing with people […] it was just really exciting."
Almost 10 years later, Ramsey still vividly recalls another exciting moment with Rudolph. During the tight end's senior season, the Panthers squared off against Charlotte Independence – a dominant team holding a seven-year, 109-game win streak.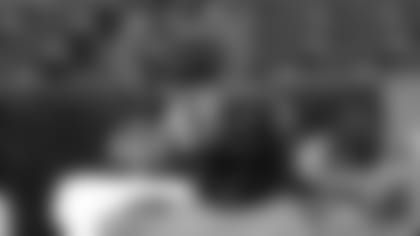 At one point near the end of the contest, it seemed that Charlotte Independence would claim its 110th victory. That's when Rudolph stepped up.
"I can still remember it," Rudolph said. "Standing on the sidelines, trying to come up with a play."
Facing a fourth-and-long situation, Ramsey huddled his players together for a last-ditch effort to keep their drive alive.
"We took a timeout and drew something up and kind of just said, 'Just throw something up and go up and get it,' " Ramsey recalled. "And Kyle went up and made the play."
"That's one moment that will always stand out," Ramsey said.
Even with five NFL seasons and a trip to the Pro Bowl on his resume, that night will be etched forever in Rudolph's mind.
"There [were maybe] six guys around me as [I was] running down the field," Rudolph said. "At the time, I didn't realize how big of a deal it was. I knew he was throwing me the ball, so I had to run and catch it or the game was over. But if you go back and wat
ch it on tape, it was a pretty crazy play – especially with the magnitude of that game.
"It was a pretty cool moment," Rudolph added. "High school football in Ohio is as big as it gets."
The Panthers went on to win in overtime. Rudolph finished the game with four catches for 57 yards and two touchdowns.
Ramsey has stayed in touch with Rudolph throughout his journey to the NFL. He's put on a few more pounds, but Ramsey just sees the same kid he was so proud to coach.
"I didn't have to give Kyle too much advice," Ramsey said. "The number of people connected to [Elder High School] that were d
own at practice [shows] the impact that he had on those around him.
"Kyle was a leader in everything that he did," Ramsey added. "There was no doubt that things were going to go in this direction."
View exclusive images shot by the team photographer (IG: vikingsphotog) from the Aug. 12 game against the Bengals.