The mirrors at K.J. Osborn's Minneapolis abode offer more than the opportunity to check his look.
They happen to be spots where he's written goals with Dry Erase markers.
There are football goals, business goals and personal goals.
When he reaches one, he checks it off with a different colored marker.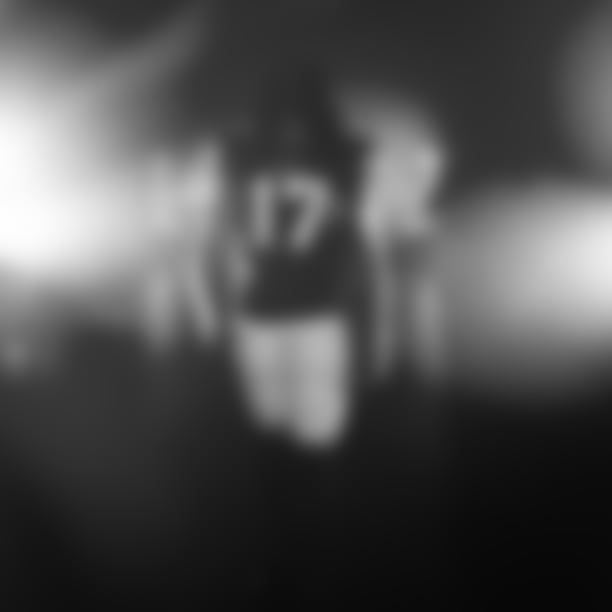 Osborn clearly took a major step forward in football this year with the benefit of a full offseason program, which he and draft classmates were denied in 2020 because of COVID-19 protocols. After not playing an offensive snap as a rookie, Osborn enters today's 2021 season-finale with 49 receptions for 634 yards and six touchdowns.
"I'm looking forward to some goals right now for 2022. I'll make some football goals as the year goes on, after I've looked at what I want to do next year," Osborn said. "Always self-improvement, but usually what I'll do is I'll sit down and reflect on what good things happened this year, what bad things happened this year, what I can improve. I'll write them down and start tracking my progress, 'How can I make this happen?'
"I say on Twitter a lot, 'I want to do more.' I'm not the player I want to be yet. I want to do more for this team, more as a player, more as a person, more as a man, just always trying to get better, so at the end of the year, in the offseason, I'll look back and reflect at the things I was able to do this year," Osborn said. "Obviously it's a [big difference] from now at this time than last year."
Osborn also has posted "Morning Mo" — as in motivation — messages on his personal Instagram Stories for about a year-and-a-half.
"I started it just at random. … I've been doing it every day, and I get feedback. A lot of people say they look forward to me posting.
"I don't just throw anything up there. I look for something, I find something that I feel like people can really relate to and help people get up in the morning and get a boost of motivation," Osborn added. "Who knows right now how much more it will go, but right now, it's just motivation for people and I'm seeing that it helps them, so I'll continue to do it."
A native of Ypsilanti, Michigan, Osborn attended the University of Buffalo and studied sociology before transferring to the University of Miami as a graduate student and earning a degree in criminal justice.
He is pursuing an internship with the FBI in Miami this offseason.
"I'm trying to work that out, but I want to play football for as long as I can, and we'll see where things go down the road," Osborn said. "I don't know if I can be in the Secret Service after being in the NFL. I don't know how that works, because I'm not really secret."
We caught up with K.J. this week for a Water Break, presented by Crown Royal.
Q: What sparked your interest in studying criminal justice?
A: "People ask me that. I don't know. I would honestly say TV shows, like The First 48, I used to watch that a lot. I always liked storylines like White House Down, those types of CIA/Secret Service movies, so I kind of like that hero role of saving people. I thought I wanted to do something with the FBI or CIA or Secret Service."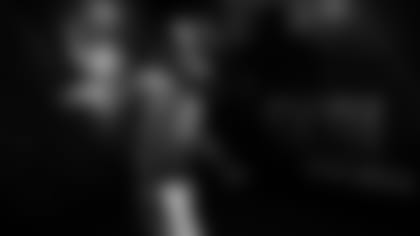 Q: Given your background from having studied sociology and criminal justice, what is your perspective on where things are at and where they are going?
A: "I think everybody has done a good job these last couple of years of talking, just speaking out. We've seen things that people would say are unjust with police and brutality. That was a super-big thing in 2020, and a lot of people, I feel like it opened a chance for people to talk about what's right and what's not right, and how can we get better as a society and hold people accountable and doing the right thing. I think the world, we've collectively just tried to make strides to be better as people, as a society. We'll hopefully continue to do that, so I think we've made strides since last year where a lot of stuff was really in the air, especially with George Floyd and things all over the country."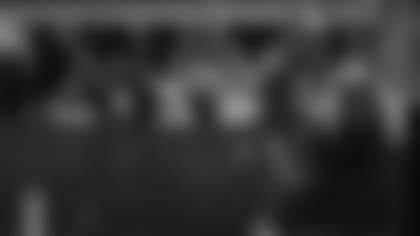 Q: What were your emotions from getting drafted and soon seeing the George Floyd tragedy occur in the city that you're going to be calling home?
A: "I got drafted and was in Miami, so I wasn't able to get right up here. I saw it happened and I didn't know if it was on the outskirts or kind of in Minneapolis. It was maybe about two or three exits from where I live, and when I first got here, everything was boarded up. I saw a couple of looting incidents and graffiti everywhere, so it was a lot of stuff going on, but that's just how the cards were dealt. I didn't think anything bad of the city. It was just something that happened. I tried to deal with it the best I could, but it was different because of COVID, so I wasn't really out of the house too much. … This year, during OTAs and a little during the season, I was actually able to see a little more of the city."
Q: What have you seen from the Vikings Social Justice Committee and the way older players have led things? What do you look forward to implementing as your career grows?
A: "It inspires me a lot, just to see how they get out in the community, how they are able to help and make an impact. It was a little different for me because I came in during the COVID-19 year, and it's still hanging around, so I haven't gotten a chance to get out as much as I want to. We have a really good group of vets, and [when] those guys are able to go out in the community and make that impact, it truly makes a difference. Just one person at a time, one family at a time."
Q: Were you surprised how many people weighed in on your mom's Twitter campaign for you to give her the ball from the Carolina win?
A: "I was surprised. She was asking for the game ball. It was a nice play, so I kind of wanted to keep it for myself, but she lobbied for it. She won a lot of people over because I was born 10 days late, and all the moms on Twitter are like, 'She has to get the ball because you were 10 days late.' That gave people a good laugh, so she got the ball."
A: "Larry's doing great. He sleeps like he pays the bills. He naps wherever. He jumps on the bed when he's not supposed to. He really enjoys the snow. This is his first winter because I got him last year when he was about 6 weeks old and I was here — I think I got him going into Week 16 — so I was maybe here for a week-and-a-half. He kind of did his growing in Miami, so a couple of weeks ago when it first snowed, I took him outside. It was his first experience with snow, and he was jumping around and rolling in it. He loves it, and I'm out there freezing."