Kirk Cousins is eager to get back to work on the football field, but first he'll be cheering on his alma mater on the hardwood.
The Michigan State alum will be back in Minnesota this weekend to support the Spartans men's basketball team in the 2019 NCAA Final Four, which will be hosted at U.S. Bank Stadium.
Spartans Head Coach Tom Izzo said that he expected Cousins to address the team Friday before they take the court at U.S. Bank Stadium on Saturday.
It's not often that Cousins is the one in the seats – or that green is the color he'll be repping.
Cousins said he's "thrilled" to see the Final Four in Minneapolis and even more excited that Michigan State will have a shot at Monday night's Championship game.
"[Spartans Head Coach Tom] Izzo's team has been a joy to watch all season long, and I look forward to seeing Saturday's game unfold," Cousins said. "All of Spartan Nation is excited. We expect the Green and White to be out in full force this weekend. I am just another proud alum who enjoys following the team from a distance.
"I know the Twin Cities and U.S. Bank Stadium will be a phenomenal host," Cousins added. "I can't wait for my fellow Spartans to see all that the Cities and this great state have to offer... Go Green!"
The No. 2-seed Spartans defeated the No. 1 Blue Devils 68-67 in last weekend's Elite Eight game, which Cousins attended in Washington D.C.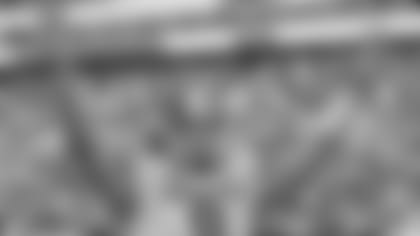 Michigan State is slated to play Texas Tech (No. 3 seed) Saturday. Tipoff is set for 7:49 p.m. (CT).
Cousins played for Michigan State from 2008-11 after redshirting in 2007. He backed up Brian Hoyer in 2008 and went on to start the following three seasons. As a senior in 2011, Cousins was 267-of-419 passing for 3,316 yards, 25 touchdowns and 10 interceptions.
Originally a Chicago native, Cousins moved to Holland, Michigan, with his family in seventh grade and has stayed deeply rooted to the Michigan community and his alma mater. The quarterback is scheduled to speak at MSU's undergrad commencement ceremony on May 3.