Kene Nwangwu received a pretty special gift on his birthday: his son, Kaylum.
The Vikings running back and his girlfriend, Katlyn, welcomed their first child on Feb. 9, 2022, at 5:34 p.m. – just two minutes earlier than Kene was born in 1998.
Katlyn hadn't been due, though, until March 28.
She and Kene traveled to his hometown of Frisco, Texas, at 32 weeks pregnant, ensuring time to see Kene's parents before the "don't travel" deadline. While visiting, though, Katlyn began experiencing contractions.
"She initially thought they might be Braxton-Hicks contractions, but they kept lasting longer," Kene recalled.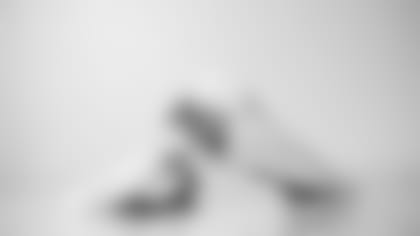 The couple went to a local hospital, where it was determined she wasn't yet dilated, but doctors did administer a steroid to speed up the infant's lung development in preparation of an early birth. Later that day, Kene and Katlyn went on a walk, followed by a short drive to get coffee – and Katlyn's water broke in the car.
They returned to the hospital, were admitted, and realized their son would be delivered nearly eight weeks early.
Kene recalled the anxiety of waiting and hoping through a day-and-a-half-long labor that Kaylum would be born without complication and that he'd be breathing.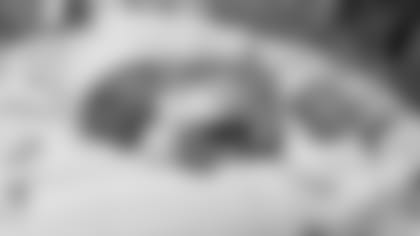 "I remember when he was born, I was holding my breath, praying he'd be crying," Kene said. "And when I saw he was crying, I just froze. One of the nurses was asking to grab my phone to take pictures.
"Katlyn got to hold him for maybe 10, 15 seconds," he added. "That was really emotional. They had to take him right into the NICU (Neonatal Intensive Care Unit)."
Kaylum weighed in at 4 pounds, 14 ounces.
"He was just a really tiny guy," Kene said with a smile.
For the next three weeks, Kaylum stayed in the NICU, where he received excellent care until he fully developed the Suck-Swallow-Breathe (SSB) synchrony. Kene traveled during that time back to Minnesota to pack up their baby things and take them to Texas.
Kene and Katlyn were beyond grateful for the NICU staff that not only attended gently and diligently to Kaylum but also encouraged the new parents to go home for showers and rest when they could.
"Day by day, there were little improvements. … I think it was two weeks in the NICU and his feeding tube came out, and that was a huge milestone for us because we could hold him without feeling like something would disconnect," Kene said.
"He got stronger, and the hospital we were at was amazing. The nurses and hospital staff … They'd come in at 4 a.m., and if he was crying, they'd feed him and sing to him," he added. "They were incredible."
Kene was motivated by Kaylum's birth experience to support March of Dimes through the NFL's My Cause My Cleats initiative.
When he takes the field against the Jets Sunday, Kene will don cleats custom-painted for the nonprofit whose goals are to "end the preventable maternal health risks and deaths, end preventable preterm birth and infant death, and close the health equity gap."
"I wanted to highlight a really great nonprofit organization that helps parents [understand] that NICU process. No one prepares for that," Kene explained. "If it wasn't for the resources that were at that hospital – the very kind and caring people there – it would have been a very difficult situation. So Katlyn and I researched organizations that support education of parents and hospitals on things you should be thinking about."
He specifically highlighted March of Dimes' NICU Family Support® program, which works to empower, educate and support families navigating a premature delivery. The program helps more than 50,000 families each year in more than 70 hospital partner sites.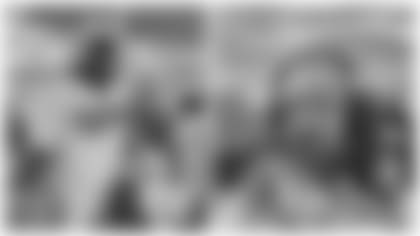 "It's just a shock when it has to do with your child," Kene said. "You know, in the NICU there wasn't really anything we could do to help Kaylum. Being a parent, you want to do everything to help your child. You want to make sure they're not crying, they're fed – and we couldn't do that. So to shine a light on March of Dimes, an organization that helps parents and hospitals better educate … I truly wanted to do that."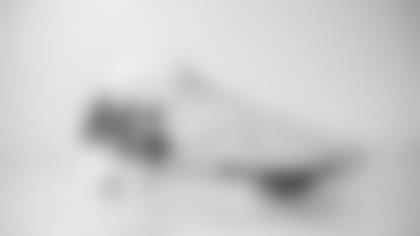 Though his milestones are a bit "delayed" because he's only 7 months past his original due date, Kaylum is a happy, healthy and thriving 9-month-old.
"Being a dad is wonderful. Coming home, there's just a different feeling. He's always smiling and excited to see me," Kene said. "It's a blessing to me. I get to be someone's provider. He depends on me. He's happy to see me. It's an awesome feeling. I love my son so much."