EAGAN, Minn. — Justin Jefferson's one-handed catch for a 32-yard gain from quarterback Kirk Cousins on fourth-and-18 against the Bills last Sunday grabbed the attention of millions all over the world.
It also garnered the attention of the Pro Football Hall of Fame in Canton, Ohio.
Jefferson's gloves and arm sleeve were placed on display Thursday in the Hall of Fame's Pro Football Today Gallery. It will remain there through next summer.
"It's tough," Jefferson said about his gear being on display. "I mean, every single year I've been doing something to get in there. It's been a blessing, just being in my situation, making that catch and putting us in good situations to win. It's an honor, it's a blessing, and I've definitely got to keep going."

Jefferson added the eventual goal is getting himself enshrined in the Hall of Fame. He's already told a couple of receivers who have been inducted he plans on joining them.
"I probably told Cris Carter that a few times," Jefferson said. "I haven't really talked to Randy [Moss] that much. But I definitely keep it in there to try to do that. That's my career goal, so that's definitely something I'm striving for."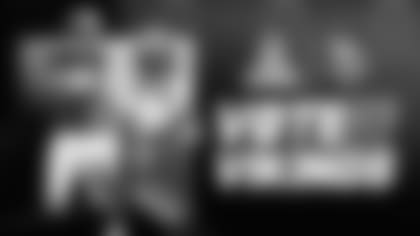 2023 Pro Bowl Voting Open!
Cast your vote to send your favorite Vikings to the 2023 Pro Bowl Games.
During Sunday's game, Jefferson recorded a career-high 193 yards, pushing his career total to 4,076, tying Odell Beckham, Jr., and Hall of Famer Lance Alworth for the fewest games (42) to reach 4,000 yards.
Jefferson also broke two records for within an NFL player's first three seasons by recording his 20th game with 100 or more receiving yards (topping Beckham and Moss) and his seventh with more than 150 yards (topping Alworth and Moss).