Justin Jefferson turned heads in last Friday's practice with a one-handed grab and turned the same play into his first career touchdown Sunday.
The rookie Vikings receiver joined quarterback Kirk Cousins on the Under Center with Kirk Cousins podcast presented by Fleet Farm this week to recap the 71-yard score, and they explained the backstory.
"We had been working with that play in practice repeatedly," Jefferson said. "We had seen the matchups, and it was a great look. (Kirk) threw a wonderful ball, and I just made some plays after the catch. That's all there is to it."
Cousins noted Jefferson's in-practice execution of the play on Friday.
"I threw the ball to his inside, and he turned around with his right hand. The exact same route," Cousins said. "It was the exact same play and going in the exact same direction, and he stabbed it with one hand out of the sky. We all kind of looked at each other and said, 'Did you see that?' "
The long play was part of a seven-catch, 175-yard day by Jefferson in his first career start.
The first two weeks of the season, Jefferson totaled five catches for 70 yards.
Heading into Week 3, Vikings Offensive Coordinator Gary Kubiak told Jefferson he would be starting.
"The first two weeks was me just really getting a taste of the NFL," Jefferson said. "It's just the circumstances that we are in with no preseason games and me just waiting my turn.
"Coach Kubiak just said to me that I was going to go out there and start … so me just being the person that I am, I wanted to take that opportunity and run with it," Jefferson said. "Hopefully we just come out with a win next time."
After hauling in the deep pass going from the left to right side of the field, Jefferson reversed course at the Tennessee sideline, caused two Titans defenders to collide and glided into the end zone. He began doing his touchdown dance, "The Griddy" at the 4-yard line.
"You know 'The Griddy' came from my hometown in New Orleans," Jefferson said. "Really, we just took it from LSU, and we brought it to the league. Now, all around the world, teams are doing it, and I had to make something special about it because everybody has been doing it. I had to make sure I was the big dog of the dance."
One of the players who was the first to join him in the end zone was Vikings veteran wideout Adam Thielen. Jefferson spoke about what he has learned from Thielen so far.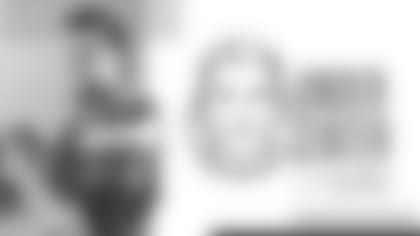 Under Center with Kirk Cousins
Vikings QB Kirk Cousins teams up with Twin Cities legendary sports anchor Mark Rosen to deliver unique content via "Under Center with Kirk Cousins." The series, which debuted on TV during the 2020 season, features conversations with current Vikings players, prominent Minnesotans and guests with personal connections to Cousins. Other segments will focus on game reaction with sound from press conferences, the locker room, plus a look ahead to the following week's matchup.
HOW TO WATCH AND LISTEN
Watch weekly during the NFL season on FOX 9 KMSP and FOX Sports North, or on the Vikings digital and social channels including vikings.com, the Vikings Mobile App, Vikings Now (Connected TV app), YouTube, Facebook and Twitter. Fans can also listen live on KFAN FM 100.3 or download the podcast on all popular podcast platforms.
"It's been phenomenal," Jefferson said. "Before I knew him, I was watching plenty of tape of him and Stefon [Diggs]. Me just seeing what great kind of a guy Adam is, he welcomed me the first day I met him. … He's just been teaching me different techniques and ways to learn."
Jefferson said is that there's one thing that he can teach Thielen.
Following a 31-yard catch by Jefferson in the second quarter, Thielen caught a 16-yard touchdown, the 28th of his career. Thielen tried to do the dance following his touchdown grab.
"I've been seeing Adam do it a couple times at practice, but to see him go out there and actually do it during his touchdown dance was pretty hilarious," Jefferson said. "If you rewind the video, I'm just dying laughing at him doing the dance."