Vikings rookie receiver Justin Jefferson is living out his dream by playing in the NFL.
Jefferson's receiving yardage total through his first eight games (627) has topped the team record of 593 by Randy Moss in 1998 and already ranks fifth for a season by any first-year Vikings player.
On Monday, the budding star helped a young man with autism from St. Paul continue to live out his dream.
"Hey everyone, welcome to Conor's Corner. I'm Conor O'Meara from St. Paul, Minnesota. I am a person with autism," O'Meara said to open the show that was recorded live at the Highland Park Lunds & Byerlys where O'Meara recently began working. "I love life and sports, so let's goooo!"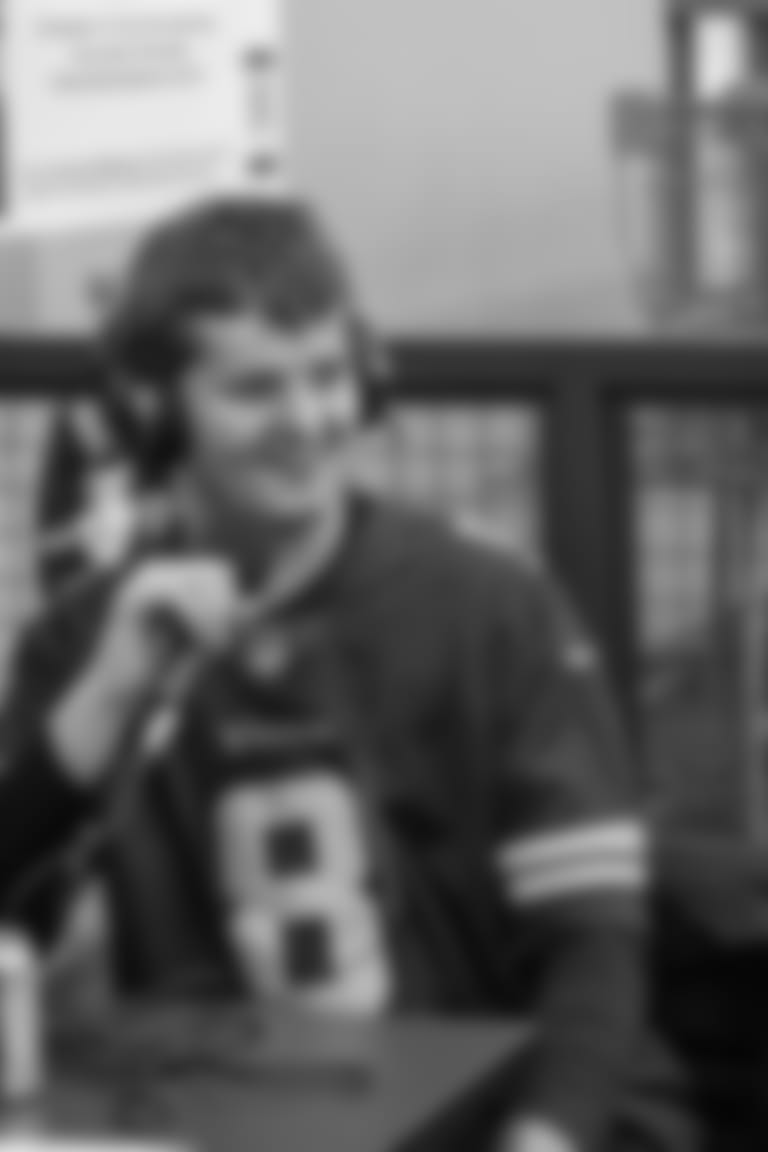 O'Meara, 22, expressed a dream a year ago of having his own radio show. It has come to fruition, and he's using the platform that began with a desire to show what people with disabilities can do to encourage opportunities for others.
O'Meara has set an ambitious goal of raising $25,000 through the Conor's Corner 501 (c) (3) nonprofit's GoFundMe campaign. The funds raised will help provide employment and life opportunities for people with intellectual and developmental disabilities.
The Vikings donated to the fund, and Jefferson was happy to join the program, even if as a remote participant because of the ongoing COVID-19 pandemic.
Jefferson told O'Meara he loves being a Minnesota Viking.
"I have great teammates, and we have some phenomenal players that can win games," Jefferson said. "We just need to keep bringing the energy each week and keep being prepared to play."
O'Meara followed by asking Jefferson what it was like to make his first catch in the NFL.
"It was amazing," Jefferson replied. "It was an experience that I was waiting for so long to happen, just to finally be in the NFL and play in the big leagues and perform at a high level, so it was definitely exciting to play my first game and get my first catch."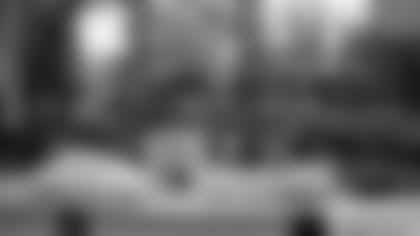 O'Meara then inquired about Jefferson's favorite athlete.
It's LeBron James "because he's a winner."
"He likes to compete and is also a team player that leads his team to the [NBA] Finals pretty much every year, so I'm just trying to be a big part of our team also and help us win some games," Jefferson said.
The former LSU star was asked about the rebuilding that the Tigers are doing after winning it all with a 15-0 record last season and how the Vikings have adjusted to not having fans at U.S. Bank Stadium this season.
"It's very weird. It kind of feels like practice, like a scrimmage game, and that's what we were struggling with, trying to make it like a game instead of a practice," Jefferson said. "This past week, we played phenomenal and brought so much energy, so much excitement to the game. We went out and played our own game and came up with the victory."
Jefferson parted by saying, "Congrats on your one-year anniversary. You've been doing a great job. Keep going!"
Jefferson wasn't the only special guest Monday.
Vascellaro told O'Meara that appearing on the show was the "best thing that's happened to me in weeks."
"I'm honored. I'm super proud of you and I'm really, really proud to be your friend, so thanks for having me," the news anchor said.