Justin Jefferson just put a pretty big bow on his rookie season.
With his seventh catch in the Vikings 2020 season finale at Detroit, Jefferson reached 1,379 yards to set a new NFL rookie record for receiving yards.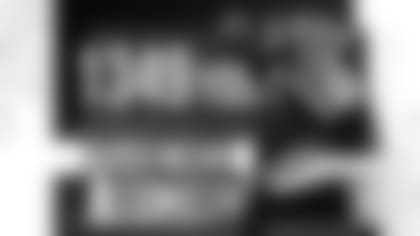 The 14-yard grab on a pass from Kirk Cousins late in the third quarter moved the rookie phenom beyond Anquan Boldin's mark of 1,377 recorded in 2003.
Jefferson broke Boldin's record shortly after shattering Randy Moss' Vikings rookie record of 1,313 receiving yards. On second-and-8 from the Vikings 48, Cousins connected on a play-action pass with Jefferson, who stayed on his feet and battled for a 38-yard pickup.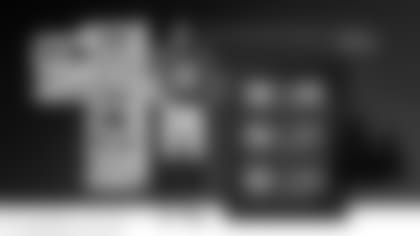 "It's an honor to break Randy Moss' record," Jefferson told media members following the game. "Him being a Hall of Famer and just being so dominant in this league, to break his record is truly a blessing. It's truly crazy to be in this position."
And he accomplished the feat while paying respect to the Hall of Famer with his feet. For the NFC North matchup, the rookie donned custom-designed kicks that featured a self-portrait and his stats entering Week 17 on his right foot and Moss' 1998 numbers on his left.
"I had to honor him," Jefferson said. "I had a good chance to break the record today, so I had to put him on the cleats."
He added with a smile: "I've gotta get him to sign them so I can put them in my trophy case."
Jefferson, whom the Vikings selected with the 22nd overall pick of the 2020 NFL Draft, already has written his name in team history. Earlier this month, he broke Moss' franchise receptions record when he reached 70 catches on the season against Chicago.
"It's crazy to say I grew up watching players all over the league doing the same stuff that I'm doing now," he said. "To actually be in the position that I watched and doing the things I dreamt of doing my whole life, man, it's really unbelievable. It doesn't even feel real to me."
Cousins spoke postgame about an impressive rookie campaign by Jefferson, who consistently forced defenses to account for both him and Adam Thielen in the receiving game.
"That's a big reason, maybe, why Adam had 14 touchdowns. If they want to focus on Justin, then that gives Adam a lot of 1-on-1 opportunities," Cousins noted. "Justin did another great job today. And in this offense, we're going to run the football. So it's going to open up a lot of explosive plays for Justin, but he also has to stay patient, because there's going to be times where we're running the ball well and we're not throwing it to him every play.
"He did a great job this year of being ready when his number was called and just continuing to show up for us," Cousins added. "His future's bright, and I'll be thrilled for the chance to keep playing with him."
Jefferson has already bettered the personal goals – 1,000 yards, six touchdowns and 60 catches – he set for himself entering his rookie campaign.
He finished his first pro season with 88 receptions, 1,400 yards and seven scores. He played in all 16 games and started the final 14 contests, reaching the 100-yard threshold in seven games.
There's still one more within reach, though.
It's more than fair to say Jefferson is in the running for the NFL's Offensive Rookie of the Year award. Asked about making a case for himself to receive the honors, the 21-year-old said he just lets his "play do the talking" for him.
"I mean, I just go out there and have fun. Have fun playing the game that I love and just loving playing with my brothers," Jefferson said earlier this week. "As long as we're going out there and putting up points and just getting the dub, that's all that really matters.
"If I'm lucky enough to win the [Offensive] Rookie of the Year then I'll be grateful for that, and I'll be putting that up on my awards wall," he added with a smile.
Whatever happens, Jefferson has more than proven that he's the real deal.
According to the rookie, "all of the doubts" some people expressed early on about the impact he'd have on the league "built up" and fueled his success.
"I just released the beast," Jefferson said. "I just went out there and played my ball. Just was true to the process and let my game play for itself. I'm definitely stoked about this season."