EAGAN, Minn. — Heights might be the only thing that prompts fear in John Randle.
But the Pro Football Hall of Fame and Vikings Ring of Honor defensive tackle's desire to reduce homelessness is even greater.
So here Randle stood Friday morning, on the rooftop of the Omni Viking Lakes hotel, backdropped by the Vikings Twin Cities Orthopedics Performance Center.
Randle joined Vikings Executive Vice President and Chief Marketing Officer Martin Nance, who played receiver for Minnesota in 2006, as well as employees of The Salvation Army, for a press conference closer to the clouds.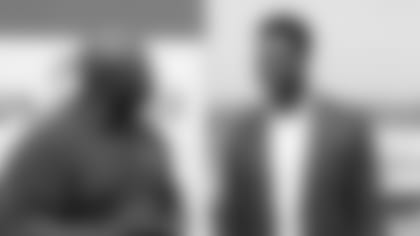 As airplanes glided their way to landings at MSP International Airport, the group introduced Down For The Challenge, an urban rappelling fundraiser that is scheduled for July 30.
The first 276 people who sign up at DownForTheChallenge.com and raise or donate at least $1,000 will have the opportunity to rappel the 155-foot descent.
The event will be much more than a unique ride without an elevator, however. The fundraiser will provide money to lift others up by funding meaningful and proven relief efforts led by The Salvation Army North and the Harbor Light Center.
"I'm excited about this event, but I'm nervous because I'm afraid of heights," Randle said. "I've spent almost 30 years here in Minnesota, so this isn't just a place I played at."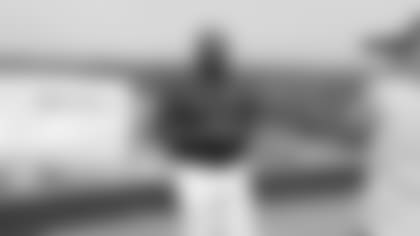 Randle's upbringing with meager family finances and football success is often cited as one of the NFL's ultimate "rags-to-riches" stories. It was written by his relentlessness. He had talent, for sure, but the undrafted player almost never had the opportunity to show it.
"Growing up in Texas, I was fortunate enough to have a loving family of three brothers and my mother. We kind of made it barely each day, and my mom raised us on $23 a week," Randle said. "It was tough for me, but I kind of understand what people are going through."
Randle's current work with the NFL Legends Community involves traveling to other cities, where he's seen publicized homelessness in Los Angeles, San Francisco, New York and Philadelphia.
He said realizing the magnitude of a growing homelessness problem in the Twin Cities "really gets to me."
"I know there's something we can do about it," Randle said. "For $1,000, it would provide 17 nights of shelter, meals and care for a homeless person."
Nance said it is "truly an honor" for the Vikings to be able to sponsor Down For The Challenge for the first time.
"When you think about the relationship that we have as the Vikings with The Salvation Army and the work they do, it really creates a terrific opportunity for us to show support back to the community that supports us in such a powerful way," Nance said. "To see the work they do, specifically, combatting homelessness, it really means a lot to our organization. We're always looking for ways to give and contribute and be part of the community in a meaningful way.
"We really look forward to the event here on July 30, which will take place during training camp," Nance added. "We'll have outstanding energy here at Viking Lakes. It will be a terrific opportunity for us to drive awareness around the challenge of homelessness and to raise money around for an outstanding cause."
Nance vowed that he will participate by rappelling. He said the day will probably be accompanied by "some nerves, but when you think about what it will accomplish and the people it will help, it's an honor to be a part of it."
Nance has personally visited the Harbor Light Center to directly understand the impact it makes on people's lives.
Trish Thacker, executive director of The Salvation Army's Harbor Light Center, explained challenges the shelter is continuing to face. She said inflation has push people, including a high number of senior citizens, into homelessness.
"As our population is aging, so is the population of people experiencing homelessness," Thacker said. "A lot of times, it's easy to forget about that, but any time I see a senior in shelter, I think of my dad, my mom, and no elder should have their retirement in a shelter. We can do so much better for the people we love and the people that have so much to offer back to us through their wisdom and experience."
Harbor Light Center worked with Hennepin County during the COVID-19 pandemic for a Hotels to Housing program in which 95 percent of the individuals placed remain housed. The center just started a Rapid Rehousing program for short-term case management and is undergoing multiple renovations to make the facility as beneficial to recipients as possible.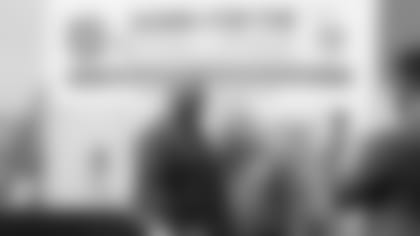 Brian Molohon, executive director of development with The Salvation Army North Division, said homelessness here is at an epidemic level worse than at any point in his career of nearly 30 years in social work.
"That epidemic is raging around us despite the fact that The Salvation Army tonight will provide safe, dignified shelter to 1,000 of our neighbors through our shelters and housing programs," Molohon said. "That epidemic is still raging, despite the fact that last year we served three-quarters of a million people and provided more than five million meals.
"The Salvation Army is about meeting people in that place of need and providing the food shelter and care that our neighbors need, especially right now," he continued. "The bold times we find ourselves in require bold measures, and what is more bold than to rappel down the side of a building?"