Memorial Day is a somber annual day of remembrance for members of the military who have died while serving.
In recent years, it also has become a way to show gratitude to survivors.
Former Minnesota Vikings Cheerleader Heather Pilakowski is putting her appreciation of the military and passion for fitness to good use by raising money for Vikings Legend Jared Allen's Homes for Wounded Warriors.
On Monday, FitHAUS will host the Minnesota CrossFit community at Neslon Lakeside Park in Long Lake for the eighth annual Memorial Day Fitness Challenge, which will test each participant's athletic prowess in support of Allen's nonprofit.
Since its inception in 2014, the Memorial Day Fitness Challenge and the Minnesota CrossFit community have raised more than $100,000 for Minnesota veteran causes. This year's event aims to raise $10,000 to help Allen's foundation build injury-specific, accessible, mortgage-free homes for critically injured United States military veterans. Teams participating in the fundraising leg of the challenge will be competing for a jersey signed by Allen.
The event boasts an extreme workout that includes a 1-mile run, 100 pull-ups, 200 push-ups and 300 squats followed by a second 1-mile run, but it also includes division options that can be customized to accommodate all fitness enthusiasts.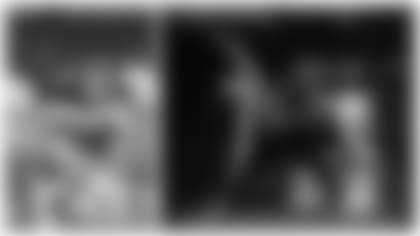 Pilakowski, a FitHAUS yoga instructor, is participating for her gym in the competition. She'll transform her sun salutations into salutes, paying homage to her days on the Metrodome's sidelines and honoring a veteran close to her heart.
Heather's grandfather, Syrus S. Kouri, served during World War II in both the European and Pacific theatres. He retired from the Army Reserves as a Lt. Colonel in 1973 and continued to be involved in several veteran organizations including the American Legion, Disabled American Veterans, Fraternal Order of Eagles, and St. Maron's Men's Club.
"My grandfather was proud to serve and continued to give through his charitable work, so it means a lot to me to honor his legacy during this event," Pilakowski said. "Jared Allen was a great player for the Vikings, and it is truly amazing what he does off the field with his foundation. It's great to be participating in this event that connects with me on so many levels."
SPC Body is a Purple Heart recipient. Following a below-the-knee amputation, he became a World Champion powerlifter and the DAV's 2016 Disabled Veteran of the Year. While SPC Body can bench-press more than 475 pounds, he will tell you that his true strength comes from his family.
Staff Sgt. Nadjadi says he is "in the best shape of his life" despite being a bi-lateral, below-the-knee amputee. He takes great pride in helping others accomplish their fitness goals as both the co-owner of his own gym and as a player and board member for the USA Patriots Americas Amputee Softball Team, which strives to show people that life without limbs is limitless.
Allen, who played for the Vikings from 2008-13 and was a four-time Pro Bowler during his time in Minnesota, created a video encouraging others – "no matter your fitness level" – to compete in Monday's event for a great cause.
If you are unable to participate in the challenge but would like to make a donation to the event, click here.
ABOUT JARED ALLENS HOMES FOR WOUNDED WARRIORS
Jared Allen's Homes for Wounded Warriors is a nonprofit organization created for the sole purpose of raising money to build or modify homes for America's injured Military Veterans. Jared Allen's Homes for Wounded Warriors was established in October of 2009 after Jared returned home from a trip to the U.S. Military Bases in the Middle East. Jared was moved by the commitment, dedication and sacrifices that our soldiers make every day to protect our freedom. Since its inception JAH4WW has built 17 homes with five homes currently under construction in New York, North Carolina, Tennessee, Michigan and California.