NFL Ownership, league executives and club personnel will convene next week in Arizona for the NFL Annual Meeting.
Clubs and the NFL Competition Committee have had opportunities to submit proposals for changes to playing rules and bylaws, as well as offer resolutions.
All told, there are 15 playing rules proposals that have been submitted, six bylaws proposals and three resolutions proffered for consideration.
Ownership may vote for or against, or choose to abstain, and proposals can be adopted, rejected, tabled or withdrawn.
Many proposals this year aim to further enhance player safety, a couple want to expand coaches' ability to challenge rulings and others deal with uniform options.
Here's a—believe it or not—quick version of what's on the agenda:
2017 Playing Rules Proposals
Philadelphia: Force defenders to wait one second after a long snap before initiating contact with the long snapper.
Philadelphia: Prohibit players from running forward and leaping over a long snapper to block a field goal or extra point.
Philadelphia: Expand the "crown of the helmet" foul to include the "hairline" part of the helmet. Backstory — players are already prohibited from using the top of the helmet to deliver a blow when both players are outside the tackle box. This would expands the amount of the helmet that can't be used to deliver a blow and would result in a 15-yard penalty.
Philadelphia: Allow coaches a third challenge if one of their first two is successful and if they have at least one timeout remaining when making the third challenge. Backstory — coaches must currently succeed on both challenges to receive a third.
Reason: "Provides coaches with a greater opportunity to correct subjective officiating errors, but excludes those fouls that have a minimal opportunity for reversal."
5.Washington: Eliminate the limit of three challenges per team per game and eliminate the requirement that a coach be successful on his first two challenges to receive a third.
Reason: "Competitive fairness and integrity of the game."
Washington: If a kickoff goes through the uprights, the return team will receive the ball at the 20-yard line instead of the 25. Backstory — the league placed the ball at the 25 instead of the 20 after kickoffs that resulted in touchbacks last season on a one-year basis, and the competition committee is proposing that again in 2017 (Proposal No. 9).
Buffalo and Seattle: Allow a coach to challenge any officials' decision other than scoring plays and turnovers. This wouldn't expand the amount of times a coach may challenge (two per game, or a third if both are successful) but it would allow more types of rulings to be challenged.
Reason: Allow for more extensive use of Instant Replay
8.By Competition Committee: Make permanent the rule that disqualifies a player who is penalized twice in one game for certain types of unsportsmanlike conduct fouls (throwing a punch or kicking whether contact occurs, abusive language, taunting).
Reason: Player safety and integrity of the game
By Competition Committee: Change the spotting of the football to the 25-yard line after kickoffs that result in a touchback for the 2017 season. Backstory — this went into effect last year, and the committee would like an additional year of data before determining if this should be a permanent change.
By Competition Committee: Reduce the length of overtime in preseason and regular-season games from 15 minutes to 10 minutes. Backstory — There were three overtime games last season that went to the final moments, including two that ended in a tie. Teams felt they were in a competitive disadvantage the following week, particularly if they had a Thursday game after playing a full overtime on the previous Sunday.
By Competition Committee: Extend defenseless receiver protection to players during routes.
By Competition Committee: Prohibit "crackback" blocks by a backfield player who is in motion even if he is not more than 2 yards outside the tackle when the ball is snapped.
By Competition Committee: Replace a sideline replay monitor with a hand-held device and allow designated members of the Officiating department to make the final decision from a centralized location. Commissioner Roger Goodell highlighted this in a letter to fans this week.
Reason: Greater efficiency and consistency in the replay process.
By Competition Committee: Add a rule to prohibit a team from committing multiple fouls during the same down in an attempt to manipulate the game clock. The penalty would be a loss of 15 yards and the game clock would be reset to where it was at the snap.
Reason: Competitive fairness
By Competition Committee: Make actions to conserve time illegal after the two-minute warning of either half with a substitution violation; or if an on-field ruling is reversed and the correct ruling would not have stopped the game clock, officials will run 10 seconds off the clock—either team could use a timeout to prevent the run-off.
Reason: Greater consistency in application of timing rules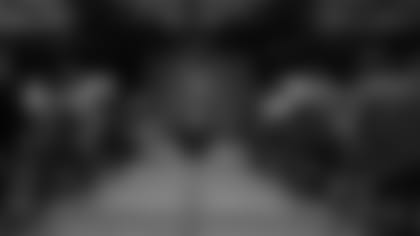 Washington: Eliminate the mandatory cutdown to 75 active players. Backstory — teams open training camp with a maximum of 90 players and reduce that number to 75 after the third preseason game before another reduction to 53 by the start of the season. This would allow teams to keep 90 through the fourth preseason game and go straight to 53.
Reason: Player development and player safety
Washington: Allow placement of a player who is in the concussion protocol to be placed on the Exempt List and be replaced by a player on the club's practice squad on a game-by-game basis until the player is cleared to play. The player who is out would not count against the team's 53-man roster limit.
Reason: Player safety; Integrity of the game
Washington: Allow clubs to opt out of wearing "Color Rush" jerseys created for Thursday Night Football
Reason: "Garish uniforms."
By Competition Committee: Liberalize rules for timing, testing and administering physical examinations of draft-eligible players at a club's facility for one year only.
Reason: Make the college scouting process "more equitable for all clubs."
By Competition Committee: Change procedures for returning a player on Reserve/Physically Unable to Perform or Reserve/Non-Football Injury or Illness to the Active List to be similar to those for returning a player that was Designated for Return.
Backstory — Players who report to camp unable to perform services as a player can be placed on the Reserve/PUP or Reserve/NFI lists. Players on those lists are ineligible for games and practices but can attend meetings. The current wording creates a window after a club's sixth game (including a bye week) to the day after the club's 11th game (including a bye week) in which clubs can begin practicing players for up to 21 days. The player can be restored at any point during the 21-day window. This proposal would eliminate language that closes the window the day after the 11th game.
Reason: Provides clubs greater roster flexibility
By Competition Committee: The League office will transmit a Personnel Notice to clubs on Sundays during training camp and preseason.
Reason: Provides clubs more roster flexibility
2017 Resolution Proposals
Philadelphia: Allow clubs to have an alternate helmet in a color to match their third uniform.
Reason: "Current rule is unnecessarily restrictive"
By Competition Committee: Allow a club to negotiate and reach an agreement with a head coach candidate during the postseason prior to the conclusion of the employer club's season.
Reason: Competitively more fair
By Competition Committee: Allow contract or non-contract non-football employee to interview with and be hired by another club during the playing season, provided the employer club has consented.
Reason: "Acknowledges the different hiring calendar for non-football employees. In certain situations, it is more opportune for the employer club to have a non-football employee leave during the playing season."