EAGAN, Minn. — Over the past few weeks, people throughout the U.S. – and around the world – have adjusted to life under the shadow of the COVID-19 pandemic.
The majority of Vikings employees are working remotely. While they rely on WiFi, hotspots, VPN and e-mail networks to complete daily tasks, Vikings Director of Information Technology Cheryl Nygaard is ensuring that functions continue to operate smoothly.
Like many happenings this month – the suspension of NBA and NHL seasons and a March without the Madness – a mass transition to satellite workspaces is unprecedented for the organization.
But Nygaard is rolling with the punches, as she historically has done.
"She tends to not get too panicked or get too authoritative," said Vikings Information Technology Specialist Matt Johnson, who has worked with Nygaard since 2014. "She's very flexible and personable."
Added Johnson: "When she started with the Vikings, I.T. was a vastly different infrastructure, so she's really grown with that industry since its infancy – phone systems, fax systems, communications systems – and then moving to where we're at now."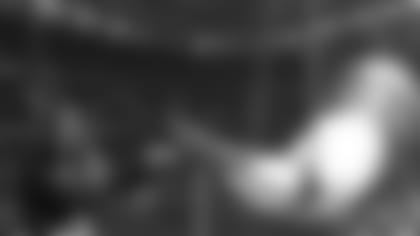 Nygaard didn't become overwhelmed by the construction of U.S. Bank Stadium, or by the Vikings move in 2018 from three separate facilities to Twin Cities Orthopedics Performance Center. She isn't rattled by the potential of helping support an upcoming NFL Draft weekend for the Vikings that likely will rely even heavier on technology than before.
And while I'm not comparing the COVID-19 pandemic to Y2K, some of the response – panic-emptying of grocery store shelves – coincidentally rings similar to Nygaard's early days with the Vikings, during which the world readied for the uncertain turn of a century.
New Year, Higher Resolution
When the Vikings hired Nygaard in late 1999, she was the I.T. department.
"That was right around the corner of 'The world is ending' and 'Nothing is going to work because everything is run by computers,' " Nygaard recently recalled. "That took up a lot of time. Just making sure that all of the computers and servers and everything were patched and ready according to what they thought was going to need to happen in order to keep everything running."
Nygaard helped with preparations for the worst-case scenario while implementing a repair-over-complete-replacement approach.
In the weeks leading up to the New Year, Nygaard worked to upgrade all computers, phone systems, fax machines and network equipment that used a six-digit dating system (01/01/00) to an eight-digit system (01/01/2000), as reports suggested they wouldn't work properly otherwise. Once all updates had been made, she then tested the computers/applications by rolling the date forward to 2000 to ensure all continued to function.
Staff were encouraged to print out critical documents in the case that electronic files became inaccessible, and daily backups of all files were made.
On Dec. 31, 1999, while many attended New Year's Eve festivities or hunkered down at home with their families, Nygaard wheeled a cart with a television into her quiet office at Winter Park so that she could monitor events around the globe as other countries welcomed the New Year.
"I'll never forget sitting in my office and watching the clocks strike midnight all across the world," Nygaard said. "It was, 'OK, everything's still working. I don't think we're going to have a problem here.'
"It was [anticlimactic]," Nygaard acknowledged. "But there was a lot of preparation that went into that. I don't know if things would have fallen apart if we hadn't prepared. But that was a major focus right when I started."
Those were different times, to be sure.
Nygaard estimated that maybe half of Minnesota's coaching staff even had computers when she came on staff.
"A lot of them were still very old-school," Nygaard said. "That was right on the verge of, 'OK, computers are becoming more of a necessity.' "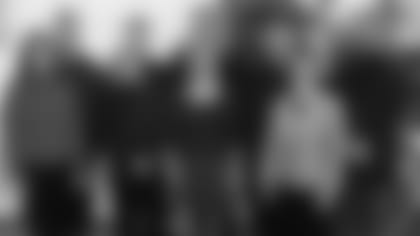 A handful of today's Vikings employees have worked for the organization since before Nygaard started. Among them is Executive Vice President of Football Operations Rob Brzezinski, who reflected on the way things have evolved over the past 20 years.
"At the time that Cheryl came in, she was really just a one-person department, and that was a time when we were still writing on magnet boards and [hand-writing] reports and filing them," Brzezinski recalled. "That was kind of the inception of really using computers to drive what we're doing on the football side – particularly with scouts, with them being on the road, and being able to get the reports in electronically.
"It's been a process that's really [improved] over the years," he continued. "Each year we've been able to be more streamlined, be more efficient and do things that make scouts' jobs easier."
Brzezinski largely credited Nygaard, who started that streamlining process early in her tenure.
"The big things that I tackled right away (besides the Y2K thing) – there was a network, but not all computers were even connected to each other. There was an emailing system that the league provided – but not everybody had a computer, so not everybody was on it," Nygaard explained. "There was no antivirus. There was no monitoring, and there was really no security.
"That was one of my first things, just shoring that all up – getting cabling run to all the offices to make sure that everybody could connect," she added.
Over her first year with the Vikings, Nygaard helped get all of the coaches set up on computers.
Some remained reluctant, which she understood.
"They're set in their ways," Nygaard said. "They don't want to have distractions with learning how to use this piece of equipment when they have a system. 'I want to just draw the Xs and Os on this piece of paper and make copies of it – that's what I'm used to.'
"For the past 21 years, it's been really interesting to watch that transition," she added with a smile. "We still have some old-school coaches that do have their preferences of doing things a different way."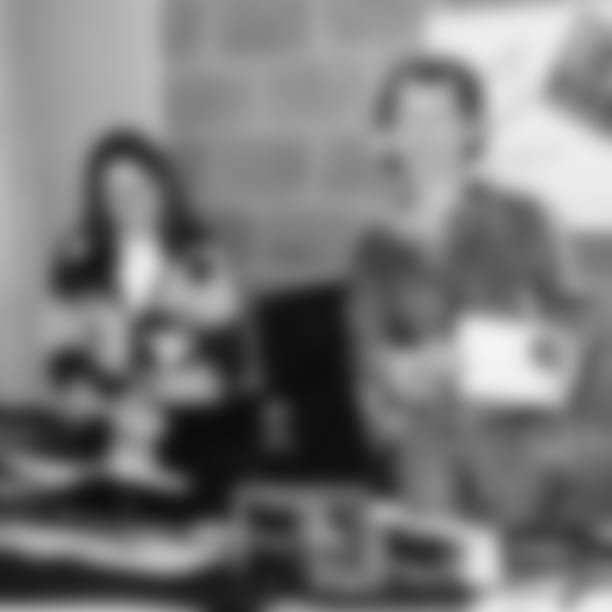 Draft Engine Optimization
In addition to Minnesota's coaching staff, the I.T. department supports the entire organization 365 days a year. When asked which section of the football calendar is the busiest for her and her staff, Nygaard hesitated for a moment. After all, they are constantly on-call.
But NFL Draft weekend certainly is a big one – not only for General Manager Rick Spielman, Brzezinski and the Vikings scouting staff but also for Nygaard, who supports one of the most impactful times of the year.
In the limited space of Winter Park, Nygaard and her crew converted a coaches' meeting room into a temporary draft room each spring. A mammoth conference table was removed and replaced by a grid of smaller tables, and I.T. staff set up a sea of snaking phone lines.
Nygaard adamantly emphasized the need for a change during early plans for Twin Cities Orthopedics Performance Center.
"That was one of the things I was stressing in meetings: 'I want permanence. I do not want to multi-use rooms for things so that we have to unplug and plug and run cables, because then you have a higher probability of something going wrong,' " Nygaard said. "If there's just a phone that's always plugged in somewhere, there's a much better chance that it's going to work on a regular basis."
Nygaard's request came to fruition.
A dedicated Draft Room is located on the second floor of TCO Performance Center, complete with a shiny new Draft Board – fully electronic – and multiple phones that remain plugged in year-round.
"We test all of them, and we program in speed dials to New York," Nygaard said. "So those numbers may change every year, but there's not a lot of work that we have to do anymore ahead of time to prepare for that. Now it's just being here on-hand in case there should be a problem.
"Draft weekend is a stressful time because we're on the clock. Everything has to be running. We cannot have hiccups in the technology," she added. "We don't run the board (that's Paul Nelson's project), but the backbone behind that – the services that we provide, the network we provide – helps to run it. Yeah, that is a little nerve-racking. That's why we always have someone on-call during the duration of the draft. We need to be able to run down as fast as we possibly can to help."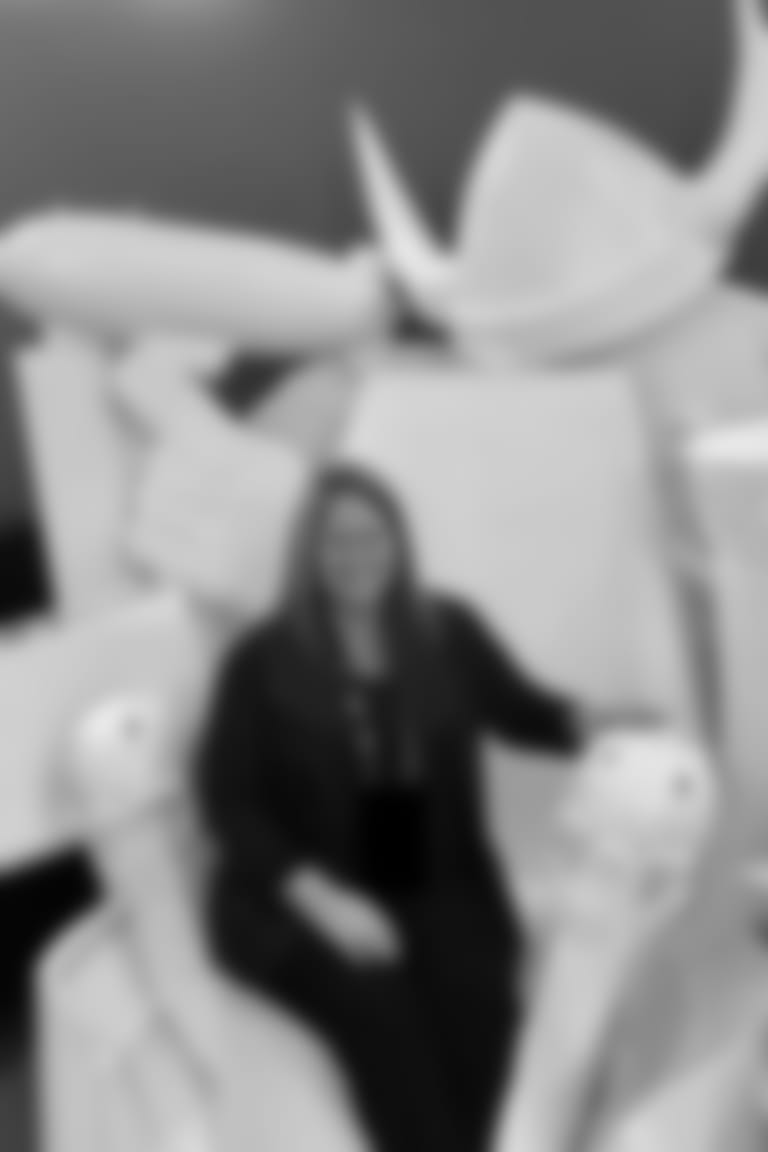 Brzezinski spoke highly of the role Nygaard has played in helping draft weekend run smoothly over the years.
"And it's not just the draft, but it's three weeks of meetings prior to the draft," he said. "Back at Winter Park, Cheryl and her staff had to come in and really just create a draft room on the fly with the technology we needed – the computers and the power, the phones, the projectors – to create that temporary room.
"And now at TCOPC, we have a dedicated room which is not just the Draft Room, but for us it's Football Central," Brzezinski added. "We can do all our meetings in there; we use it year-round. We've come a long way."
Nygaard's journey is a unique one.
A native of Bemidji, Minnesota, Nygaard relocated to the Twin Cities at age 8, along with her sister and mom, and they initially moved in with her aunt and cousin. It was during that time that Nygaard first became a committed Vikings fan.
"My cousin was a huge sports fan," Nygaard explained. "Twins, Vikings, whatever, it was always sports. I think it started there, and after we moved, my mom continued to be a Vikings fan. … We've always been fans."
Her affinity for football began early on, but Nygaard points to a high school course for piquing her interest in technology.
"I was taking a typing class, because that used to be a thing in my high school days," Nygaard said, laughing. "I was always at the top of my class. I could type really well."
From there, Nygaard joined an Office Education Association that enabled students to work with local businesses and be paid while also earning school credit. During her junior and senior years, she attended classes until noon and worked from 1-5 at an environmental consulting company.
"That's kind of how my path started."
Nygaard stayed with that company, starting at age 16 with administrative work. She later transitioned into the marketing department and eventually was offered a position in I.T.
Nygaard fell victim in 1998 to company-wide layoffs. The change turned out to be a blessing in disguise, however, as she was pregnant at the time with her first child. Through maternity leave and her severance package, she appreciated the opportunity to stay at home until Cameron was 9 months old.
"It was wonderful, and I value that time that we had together, but it just isn't me to be a full-time stay-at-home mom," Nygaard said.
Shortly after beginning her job search, the Vikings opening caught her eye.
"As a fan I thought, 'That would be so cool,' and the job description was exactly what I had doing at my previous company," Nygaard explained. "That was the one and only place that I applied, and 21 years later, here we are."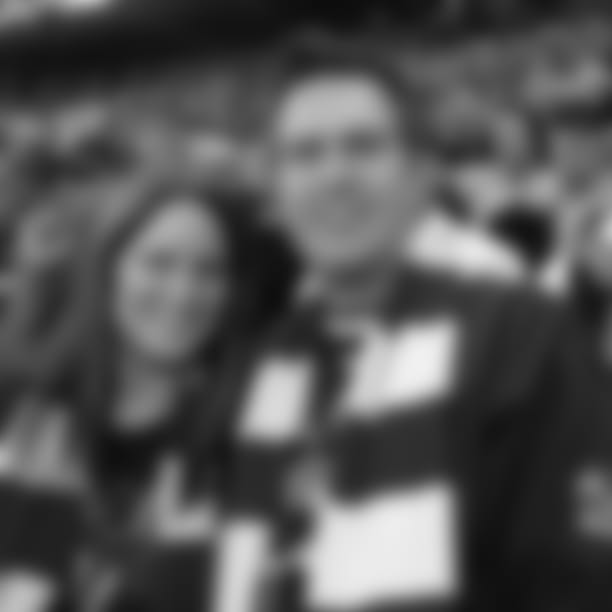 Game Days and 'Wall of Shame'
When Nygaard first set up her office at Winter Park in 1999, the Vikings organization had 65 computers and two servers.
Two decades later, Nygaard and her team currently support more than 465 computers and 58 servers.
The department supports technology not only at Twin Cities Performance Center but also at U.S. Bank Stadium on game day. And while not every piece of technology or electronic device – for instance, the helmet mics or sideline Microsoft Surfaces – falls under Nygaard's umbrella, everything is very interconnected.
"The technology we support on game day, it's a little stressful. 'Cross your fingers; hopefully nothing goes wrong.' Luckily, nothing really ever has," Nygaard said. "But still, technology doesn't work 100 percent all the time – and that's one of the reasons we all have our jobs. Just knowing that things are not always going to be 100 percent and just, 'I hope it doesn't go down now, in the middle of a game.'
"We are involved with most everything," she later added. "If something is plugged into the wall and not working, chances are they're going to call us."
And those calls don't always come during typical office hours.
Nygaard or someone from her team is essentially on-call 24/7 to make sure that no one's work functions are disrupted – even if that means the middle of the night.
Johnson said it's easy to work for a director who leads by example and always is willing to have boots on the ground.
"It's just knowing we don't really put all the work on any one person in our department, and that comes from Cheryl," Johnson said. "She's probably taking the brunt of those weekend calls or those late-night calls. Knowing that, 'Hey, we're all in this together; we're all doing the same type of thing.' "
Nygaard is currently one of only two women in the NFL that hold a head I.T. position with a team.
"There are other females certainly in supporting I.T. roles, but when I go to my annual meetings, there are definitely available bathrooms," Nygaard quipped.
It's a big deal, but one that Nygaard doesn't often bring light to. Even when asked about the rarity of females in her role, she respectfully shrugs off the attention.
"I've never been one to shout it from the rooftops and make sure that everybody knows this," she explained. "I don't need it to define me. Whether I'm black, white, male, female, whatever – it doesn't matter. I'm here to do my job."
In the workplace, Nygaard shows that same humility. No task is too menial, no problem beneath her.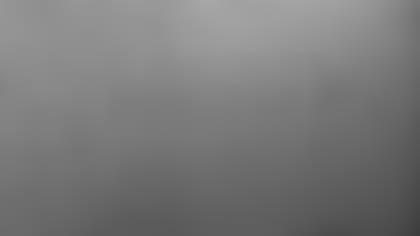 Johnson laughed that many times, employees will walk right past the other I.T. employees' desks in order to talk with Nygaard about a spam e-mail, coffee-keyboard calamity or forgotten password.
"She could just hand it off, but unless she's in the middle of something, generally she's just going to do it," Johnson said. "That's how we would like our whole department to be running – people are comfortable talking to us, coming to us for questions and whatnot."
Brzezinski emphasized Nygaard's dedication to the Vikings organization, "almost to a fault" and expressed gratitude for her commitment.
"The trust that we have in her is off-the-charts," Brzezinski said. "She knows the drill, so a lot of times she's always ahead of the game with respect to the things we need to get done. It's very reassuring just knowing her attention to detail and her work ethic, and just her always being on top of everything.
"We know without a doubt that if there's ever any issues, concerns or hiccups in our operation, she'll [take care of it]," he added.
And you can always count on Nygaard for a little bit of comic relief, as well.
Take a walk through the Vikings I.T. office, and you'll likely notice the "Reply-All Wall of Shame," a creation of Nygaard's that good-naturedly pokes fun at staff members (or coaches – don't think they'll be let off the hook) who commit the office blunder in an all-staff e-mail chain.
Ironically, the satirical honor came about after Nygaard herself slipped up after demonstrating an e-mail approach for a colleague and forgot to delete the large group of recipients.
Now, anyone who hits "reply-all" on a company e-mail will receive a personal visit from Nygaard and her team to be presented with a certificate and traveling trophy.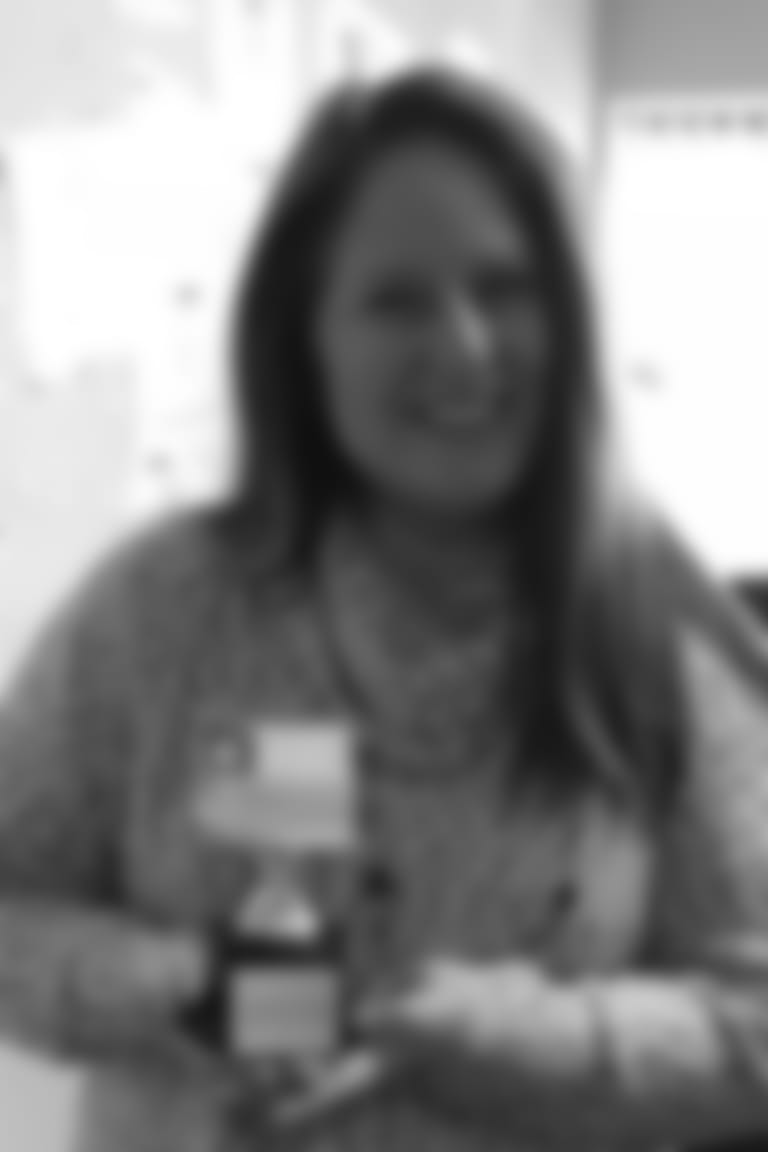 Brzezinski pointed out that Nygaard's gregarious personality is one of the things that makes her such a beloved part of the Vikings organization.
"She's a fun person to be around. We always say on the football side of stuff, it's kind of, 'Work hard, play hard.' And Cheryl fits directly in that mold with all of us," Brzezinski said. "We like to work hard, but we like to have fun. She's got a really good way about her."
Nygaard works against the I.T. stigma or reputation she called "unfriendly" and unapproachable.
"Since we provide tools and support for everyone in the organization, I want staff to feel like they can reach out to us for anything," she explained. "Part of our job is to ensure that everyone in the organization has the tools available to do their job. If someone isn't able to do their job because their technology isn't working properly, I want to make sure we can help them get back to work as soon as possible.
"Having a sense of humor and keeping things light helps employees feel at ease so they are more willing to ask for assistance," Nygaard added. "I also like to have personal connections with all of our staff, and having a sense of humor is just part of who I am."
The Vikings know they can count on Nygaard, who is entering her third decade with the organization.
What keeps her going? For Nygaard, it's the thrill of each and every NFL season, the pursuit of a Super Bowl championship.
"I think that's what drives a lot of us. You get frustrated after a year where you're getting close, and it's like, 'OK, next year will be better,' " Nygaard said. "I think that's really one of the big things. Someday we're going to win, and I would love to be a part of it.
"I feel like I've spent a lot of time building on this department and the services that we provide in helping the organization get to that. It just kind of seems like, if I were to leave, I would leave things unfinished," she continued. "The Wilfs' ownership and their leadership is just wonderful, and I think they really take care of their employees. … We are all working toward one goal. I like that teamwork and camaraderie."