Schedule
1-9: Tuesday, March 8
10-19: Monday, March 7
20-39: Saturday, March 5 | Click here
40-59: Friday, March 4 | Click here
60-79: Thursday, March 3 | Click here
80-99: Wednesday, March 2 | Click here
Note: NFL.com updated its list after several teams made franchise/transition tag designations, which caused some players to move up in the rankings.
The free agents listed in the 40-59 range by NFL.com include three of the heaviest opponents the Vikings have faced: division rivals Haloti Ngata and B.J. Raji, weighing in at 345 and 337 pounds, respectively, and Terrance "Pot Roast" Knighton, topping the charts at 354 pounds. Although they likely won't be splashy signings, players from this group could add roster depth for a team in free agency.
40. S Tashaun Gipson, Cleveland Browns
56 games played/42 games started over four seasons; over his career, Gipson has tallied 240 tackles, 22 pass deflections, 14 interceptions, one forced fumble and two defensive touchdowns. Gipson led the AFC in interceptions for the 2013 and 2014 seasons.
41. LB Jerrell Freeman, Indianapolis Colts
Freeman has started all 57 games he's played over a four-season career. Originally signed by the Titans as an undrafted free agent in 2008, Freeman spent 2009-2011 playing for the Saskatchewan Roughriders in the CFL before signing with the Colts in Jan. 2012.
42. DT Haloti Ngata, Detroit Lions
149 games played/147 started over 10 seasons; Ngata spent nine seasons with the Ravens before joining the Lions in 2015. Over his career, he has recorded 32 passes defended, five interceptions, six forced fumbles and 28.0 sacks.
43. T Donald Penn, Oakland Raiders
Originally signed as an undrafted free agent by the Vikings in 2006, Penn has played 144 games and started 140 of them over his 10-year career. Penn has not missed a start since the 2007 season.
44. CB Casey Hayward, Green Bay Packers
Hayward spent his first four seasons playing for the Vikings division rival and started 20 of 51 total games. In 2015, Hayward recorded 65 tackles and seven passes defended.
45. LB Aldon Smith, Oakland Raiders
59 games played/37 started over five seasons; Smith received a one-year suspension in 2015 and will first be eligible in mid-November 2016.
46. WR Travis Benjamin, Cleveland Browns
54 games played/21 starts over four seasons; Benjamin had a standout year in 2015, recording 68 receptions for 966 yards and five touchdowns.
47. TE Antonio Gates, San Diego Chargers
190 games played/176 starts over 13 seasons; Gates is an eight-time Pro Bowler with 844 career receptions for 10,644 yards and 104 touchdowns.
48. TE Dwayne Allen, Indianapolis Colts
43 games played/42 starts over four seasons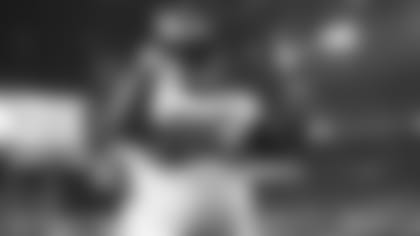 49. DT B.J. Raji, Green Bay Packers
91 games played/78 starts over six seasons
50. CB Adam Jones, Cincinnati Bengals
Over a nine-year career, Jones started 77 of 113 games played. Jones played five seasons under Vikings Head Coach Mike Zimmer when Zimmer served as the Bengals defensive coordinator. In 2015, Jones recorded 63 tackles, three interceptions and a forced fumble.
51. TE Coby Fleener, Indianapolis Colts
60 games played/45 starts over four seasons
52. DE Greg Hardy, Dallas Cowboys
Hardy spent five years with the Panthers before joining the Cowboys for 2015, during which he recorded 35 tackles, six sacks and an interception in 12 games played.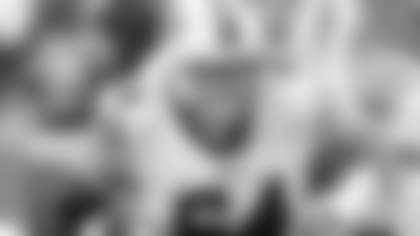 53. G Richie Incognito, Buffalo Bills
Incognito's 11-season career includes time with the Dolphins and Rams as well as two separate one-year stints with the Bills. Vikings offensive line coach Tony Sparano served as the Dolphins head coach from 2008-2011 and coached Incognito for two seasons ('10-11).
54. LB Mark Barron, Los Angeles Rams
62 games played/51 starts in four seasons; over his career, Barron has recorded three interceptions, 25 passes defended, four forced fumbles, two fumble recoveries and 6.0 sacks.
55. WR Anquan Boldin, San Francisco 49ers
186 games played/182 starts in 13 seasons; a Super Bowl champion and three-time Pro Bowler, Boldin has 74 career touchdowns and was named the 2015 Walter Payton Man of the Year.
56. G Ramon Foster, Pittsburgh Steelers
102 games played/87 starts in seven seasons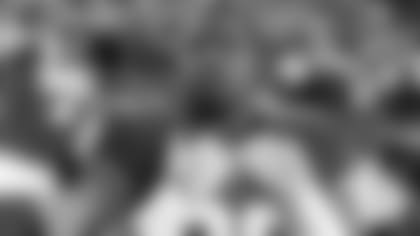 57. DT Terrance Knighton, Washington Redskins
108 games played/96 starts in seven seasons
58. S Rodney McLeod, Los Angeles Rams
64 games played/48 starts in four seasons; McLeod has five career interceptions and seven forced fumbles. McLeod and Vikings safety Anthony Harris played together at Virginia in 2011.
59. S Rashad Johnson, Arizona Cardinals
100 games played/51 starts in seven seasons; Johnson has 15 interceptions, three interception returns for touchdowns, five fumble recoveries and 1.0 sack over his career.