EAGAN, Minn. – The Vikings will visit the Colts at Lucas Oil Stadium for a noon (CT) kickoff on Sunday.
Here are all the ways to catch the action, followed by a roundup from Vikings coordinators' Thursday sessions with media members.
FOX (KMSP FOX 9 in the Twin Cities)
Sideline Reporter: Megan Olivi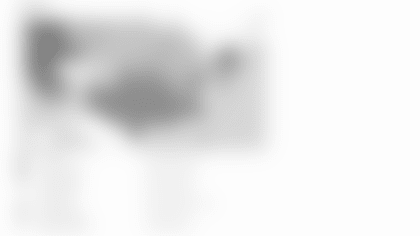 Fans who live in the purple area shown on the map from 506sports.com will be able to watch the game on their iOS mobile devices with the VIKINGS APP or VIKINGS MOBILE SITE (Safari browser only).
KFAN 100.3-FM and KTLK 1130-AM
Sideline Reporters: Greg Coleman & Ben Leber
Pregame Show: 10 a.m. (CT) with Mike Mussman
KFAN and KTLK are the flagship stations for the five-state Vikings Radio Network.
Play-by-Play: John Ahlers
Minnesota: Sirius 106 and XM 390
Indianapolis: Sirius 146 and XM 228
Click here for the full bevy of options that include over-the-air, cable, satellite, over-the-top and streaming methods.
Tune-in after each Vikings game on the team's digital and social platforms to watch Vikings Postgame Live presented by Mystic Lake. The show will feature expert analysis, highlights, Next Gen Stats and postgame sound from Head Coach Mike Zimmer.
COORDINATORS ON THE OFFENSE, DEFENSE & SPECIAL TEAMS
Kubiak on returning to role as a play-caller
Minnesota's game against Green Bay marked Vikings Offensive Coordinator Gary Kubiak's first time back in the play-caller's seat since he helped coach the Broncos to a Super Bowl 50 victory.
Kubiak told Twin Cities media members Thursday that self-evaluation as a coach is just as much a part of the process as film review of the players.
"When you lose, you didn't make the right call, and that's the way this business is. You go there every week to find a way to get a W," he said. "I didn't do a good enough job, we didn't do a good enough job on offense to get that done. I've got to be better from that standpoint, and we're very challenged from that standpoint, but proud of the guys' effort.
"They played really hard and I have to continue to get better for them and put them in the right positions," Kubiak continued. "But that's part of the game. You've got to sit there and battle and find a way to get it done, and we didn't do that last week."
Kubiak later was asked about how he moves on from a play call that didn't work out.
"No, you're going to have some bad calls. It's like a player playing in a game, you have some bad plays, you've got to go on to the next one," Kubiak said. "You've got to fire away. You've got to make a call and try to learn [from] the things that happen to you throughout the course of a game and throughout the course of a season.
"Being a play caller is a lot like being a player," he added. "You call a two-deep play and they're playing three-deep, and it's not a good play, you've got to go on to the next one. You're challenged from that standpoint every time."
Patterson on the Colts offensive line
"They're good," Co-Defensive Coordinator Andre Patterson said Thursday of the Colts starting five offensive linemen. "The two tackles (Anthony Castonzo and Braden Smith) are tall and long and athletic. The one guard (left guard Quenton Nelson) is the best guard in the league. They're physical. So we're going to have our hands full on Sunday."
Patterson expanded on what makes Nelson so effective up front, noting his power, explosiveness and nastiness.
"He's mean. He tries to finish you," Patterson said. "Those are the qualities that make him a real good player. I was fortunate enough to be the with the Dallas Cowboys when Larry Allen played there, and that was the thing that made Larry a unique player. Larry was explosive, but Larry was mean and nasty and he tried to finish you. This guy plays the same way."
Zimmer on Taylor in the backfield
The Colts on Sunday will be without starting running back Marlon Mack, who suffered a season-ending Achilles injury against the Jaguars in Week 1.
But that doesn't mean they won't have a solid rushing attack. The next man up is rookie Jonathan Taylor, whom the Colts drafted 41st overall (interestingly, the same exact spot as the Vikings drafted Cook in 2017) out of Wisconsin.
Co-Defensive Coordinator Adam Zimmer highlighted Taylor's quickness.
"He hit the perimeter a couple times and got into space for them [last week]. He was good on a few screen passes. He's explosive," Zimmer said. "We've looked back at some of his college tape just to get a feel for how he runs the ball, how he protects and all those things. But I think he's a very good back, and I don't think they're going to miss a beat with him in there."
Maalouf on K.J. Osborn's rookie debut
Fifth-round draft pick K.J. Osborn got his first taste of an NFL game in Week 1, when he returned two kickoffs for 64 yards for the Vikings. His 32 yards-per-return average tied for fourth in the NFL behind Cordarrelle Patterson (36.7) and Jamal Agnew and Ashton Dulin (33.0).
Maalouf praised Osborn's ability to think on his feet, saying his decision-making was "really good" against Green Bay.
"We kind of gave him parameters as far as kickoff return goes, and he did a really good job with that – when to take the ball out, when not to – and then we're kind of still experimenting with him as far as when we want to take the ball out with him. He's a talented guy, and we want to make sure that we use him as much as we can within a smart situation. I was just really pleased with his communication and what he was doing.
"We didn't get many punt returns," continued Maalouf, "but even the one that landed on the ground and kind of forced a bad punt from J.K. Scott, and he was around, just to communicate to the guys to get them away from it. Just those little things that you'd normally have in the preseason, that we didn't have, it's a positive step for him."