EAGAN, Minn. – The Vikings are looking to boost their scoring in home games, but they will be facing a stingy Packers defense that ranks third in the NFL in scoring (18.0 points against per game).
In five road games, Minnesota has averaged 29.8 points per game, and opponents have averaged 28.6. That means the teams have combined to score an average of 58.4 in those contests.
In four home games, Minnesota has averaged 14.4 per game, and opponents have averaged 13.6, for a total average of 28 points per contest.
Often known for prolific scoring — Aaron Rodgers threw 48 touchdown passes just last season — this year's Packers squad has leaned on its defense.
There is a bit of a historical precedent of doing so. Green Bay has finished in the top three in scoring defense in each of the four seasons it has gone on to win a Super Bowl.
At 8-2 so far this season, the Packers currently would be the top seed in the NFC Playoffs.
Minnesota (4-5) snapped a two-game losing skid by ratcheting up its aggressiveness against the Chargers in all three phases. The offense took multiple shots down the field, and the defense was rewarded for timely blitzes.
Special teams was prepared to do a second fake punt in as many weeks after going more than four years (September 2017 to November 2021) without such a play.
At Baltimore in Week 9, the Vikings succeeded on a fake punt for the first time since Week 17 of the 2015 NFL season at Green Bay (Adam Thielen rushed for 41 yards on the opening drive of an eventual division-clinching win).
Special Teams Coordinator Ryan Ficken and Head Coach Mike Zimmer go over multiple things each week, including potential opportunities for fakes and the best timing for them. The work goes in every week, even if a fake isn't called.
Ficken said Vikings players have been excited by those opportunities in consecutive weeks.
"I mentioned I'm an aggressive mindset by nature in terms of offensive-minded, but it's also Coach," Ficken said. "He wants to be aggressive and attack these guys and be a weapon for our team, and that's what you're kind of seeing right now."
The Vikings were unable to go through with their fake last week at Los Angeles. Officials whistled the play dead because the umpire had not reached his pre-snap depth on the field before the ball was snapped.
Ficken was asked if there's anything to correct from it and said, "It was more of a timing [thing], just making sure those officials, it's more mechanics in terms of officials getting ready and then maybe us delaying it for a split second, but it was designed to go ahead and hit it, quick play, because we're trying to get them off guard a little bit, the element of surprise … in terms of a fake, there's a value to that."
Who knows if another fake will be in store, but the unit could play a tremendous role in field position or providing a switch of momentum on Sunday.
Here are all the ways to catch the action, a synopsis of the series history and a key topic addressed this week by Offensive Coordinator Klint Kubiak, Assistant Head Coach/Co-Defensive Coordinator Andre Patterson, Co-Defensive Coordinator Adam Zimmer and Ficken.
TV: FOX (KMSP FOX 9 in the Twin Cities)
Play-by-Play: Kevin Burkhardt
Field Reporter: Pam Oliver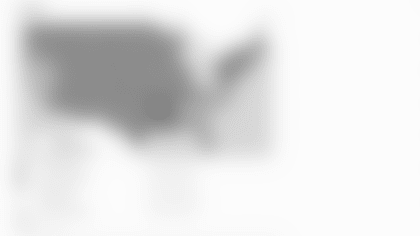 Fans who live in the red areas shown on the map from 506sports.com will be able to watch the game on their iOS mobile devices with the Vikings app or Vikings mobile site (Safari browser only). The Yahoo! Sports app for smartphones and tablets offers another method for viewing live local and prime-time NFL games.
Radio: KFAN (100.3-FM), KTLK (1130-AM) and the five-state Vikings Radio Network
Radio Pregame Show: Hosted by Mike Mussman (10 a.m.)
Sideline reporters: Greg Coleman and Ben Leber
Play-by-Play: Mark Kestecher
Sideline: Jeff Darlington
Green Bay: Sirius 158, XM 382, SXM App 811
Minnesota: Sirius 82, XM 227, SXM App 820
Keep the Vikings nearby wherever you go with the Minnesota Vikings mobile app. A source for news and exclusive features, the app also will stream video broadcasts of games for people in the market/broadcast area of each game.
Click here for the full bevy of options that include over-the-air, cable, satellite, over-the-top and streaming methods.
Start your free trial of NFL Game Pass today to re-watch Vikings games on-demand. NFL Game Pass includes condensed games, live game-day audio, NFL programming and much more.
The Vikings are 55-63-3 all-time (including 1-1 in playoff games) in 121 games against the Packers.
Kubiak on taking advantage of times when Jefferson has single coverage and going elsewhere when he's double-teamed:
"Every week is definitely different. Every week has its challenges. One thing that Justin shows is he's winning the 1-on-1 battles and he's giving opportunities to his teammates, as well. They're getting single coverage, too. We'll just take it week to week. … We've just got to go out and prove it again. Last week doesn't matter anymore. We're 0-0 and just looking to go play our best game against the Packers."
Patterson on the defense trying to prevent scores in 2-minute drills:
"I think it comes down to awareness, especially for the guys on the back end, 'It's the end of the half, where do they have the ball, and are they willing to take a shot?' They've got the ball on their own 45-yard line to our 45 area, they're willing to take a shot down the field. My awareness is: 'If they throw a 10-yard out route, I'm going to rally up and make the tackle.' Doesn't kill us, right? 'The thing that I can't do is let him get behind me.' It's an awareness of the situation that you're in, and the situation dictates how you play it more than how you'd play it if it was just a regular second down in the middle of the second quarter. Sometimes as coaches, we have to keep pounding that into our players' heads that the situation of the game changes how you would play certain plays. At that point, it's, hey, we don't want them to flip the field. The clock is on our side, don't let them flip the field before the half."
Zimmer on Packers RB AJ Dillon, who is likely to start in place of Aaron Jones:
"He's a hard guy to bring down — as they showed last week. He had a check-down for like 30-40 yards. He's a big guy we've got to get, number one, a lot of hats to the ball and make it a group effort and not just 1-on-1. Then really you tell them to go lower against guys like this instead of going high and having the ability to bounce off the guy."
Ficken on Dede Westbrook's 45-yard punt return:
"It was nice to see. There was a lot of great things that happened on that play. A lot of things allowed us to be successful. One, he set the punt and just seeing the other guys really just block at the line of scrimmage. We talk about 'toughness equals time and time equals yards,' and so they got them at the line of scrimmage, and then we had a bunch of great blocks, stayed with technique blocks all the way down the field. We call it good finishing and played penalty-free. Allowed him to get to the edge, and then I thought he was going to break it. Hopefully he will in the future."