EDEN PRAIRIE, Minn. — The more the Vikings ground an opponent's passing game, the greater number of cars fly off the shelves.
On the first glance at the Ford Mustang "Torque Twister," the purple and orange paint job pops out, and the raised hood indicates a thoroughbred with plenty of horsepower.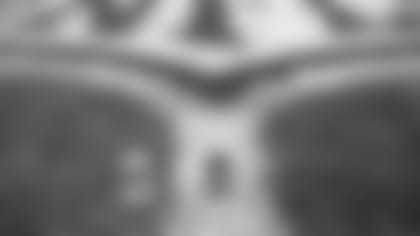 A deeper look reveals more and more details, kind of like when football coaches review game film to further study the whys of what did or didn't work.
For every Terence Newman interception, Xavier Rhodes pass breakup, hit by Harrison Smith or Andrew Sendejo, or first-down denial by Captain Munnerlyn, there are plenty of detailed reasons for the improvement of Minnesota's secondary over the past two years.
Vikings defensive backs coach Jerry Gray reviews film and assesses performance each week. After wins, he identifies reasons why that are less conspicuous than the purple-and-orange monster machine.
He picks out performances that helped secure wins, but maybe didn't garner a game ball. He then dips into a car lot that he stocked with Hot Wheels, the model cars that were first launched in 1968, during a training camp trip to Target. Gray delivers the toy cars to players' lockers on Tuesdays with a note. He tries to pair vehicles with personalities.
"I like detail cars. I like when guys put work in," Gray said. "It's attention to detail so when you look at a car, it may be a Ferrari, it may be a Corvette, it may be an SUV. I mean, I know they've got Cadillacs out there that are SUVs. I look at the detail and say, 'Which one would I like to give these to?' "
Gray might dole out a sportster for plays made to stop passes or an SUV for helping with run support.
In addition to the Mustang, Munnerlyn also has a Datsun 240Z, still in its packaging, but with a clear view of a racing number identical to his 24 jersey. It's a classic and looks capable of handling the curves quickly, much like covering the slot.
"I've got a couple in my locker, and I'm trying to get another Hot Wheel," Munnerlyn said. "I'm not worried about the football anymore. I want another Hot Wheel because it's the best gift, and Coach Gray motivates us in different ways and in different forms.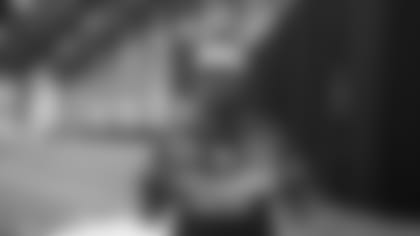 "He's a very smart guy and he always tells us, the precious things in life are the small things," Munnerlyn added.
Spoiler alert: Munnerlyn, Sendejo, Rhodes, Newman and rookie Anthony Harris all have new cars in their lockers for when they return to Winter Park Wednesday for their work against the Bears in a 38-17 victory. Harris started in place of Smith against Chicago.
Hot Wheels learned of Gray's reward system in a report by ESPN.com's Ben Goessling and sent Gray 72 cars. He plans to transfer them to Vikings players who are leading toy drives during the holiday.
NFL players are often driven from within, motivated, in Newman's words by "fear of failure or not wanting to let teammates down," but after nine pro seasons that included four Pro Bowl selections as a player and almost 19 seasons as an NFL coach, Gray believes a little extrinsic motivation can't hurt.
"How can guys who are 23, 24, 37 in the case of Terence Newman, want a toy car? You have to get them to want something other than just the ball," Gray said. "I think when we go in as a group, DBs, you want them to understand that this is for a guy that doesn't get the game ball, but for something that helped create a win. When you create that, all of a sudden a 97-cent car becomes a whole lot more important than just a 97-cent car."
Indeed, it's becoming a mark of doing well and helping the team succeed: a low-cost item with a high value that is earned not bought.
"It's one of those things that you've got to play well to do it," Sendejo said. "You've got to have a good game, make a few big plays and basically earn the Hot Wheel. It's giving you a pat on the back and giving you praise for what you did on Sunday. I guess, maybe have some good games, and I might get a Hot Wheels collection going."
After receiving an Aston Martin, Sendejo was able to gently gibe Munnerlyn about the real vehicle's value.
Gray received a Hot Wheels version of a Bentley from a member of the Vikings kitchen staff.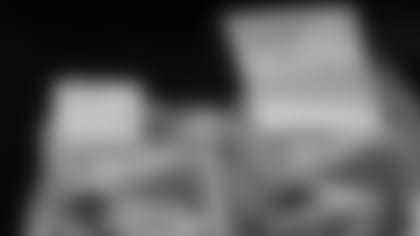 "It looks just like it on the street. You've got details, rims. It symbolizes [the importance of details]," Gray said. "That's what we talk about in the secondary. We know mental errors get you beat in the NFL, and we had a couple of them (against Arizona) and that's what led to touchdowns, but other than that, if you play mental error-free in your attention to detail, you're going to be in every football game, and those are things on the back end that cost you games or cause you to win games."
Gray said if the Vikings had been able to knock off the Cardinals, Harris, an undrafted rookie, would have received his first Hot Wheel in his first NFL game. Harris was tasked with filling in at safety after he was promoted from Minnesota's practice squad against a prolific passing attack. He was joined in the starting role by Newman, who shifted from cornerback to safety out of necessity while Smith and Sendejo were inactive because of injuries.
"You had a couple of starting safeties that weren't playing, but our guys are energetic, and they don't mind playing for the team," Gray said. "I think I probably have one of the better groups of being selfless, and that's understanding that the next guy is up. That's what you have to do to be a good football team.
"The NFL is a long season, and guys get banged up. Really you're not a backup in the NFL," Gray added. "You're not listed as a starter but you're really not a backup. You have to be prepared to go, and that very next play, you're going."