Greg Joseph never stops learning.
As a proud Jewish man of East European heritage, Joseph is passionate about reading textbooks, exploring museums or even traveling internationally to understand more about his family history and how World War II and the Holocaust have impacted his family's story.
"I'm me because of the people who came before me," Joseph said.
It's for that reason he embraced the recent opportunity to tour the United States Holocaust Memorial Museum in Washington, D.C. It was his second visit in as many years, both of which have been through the Vikings as part of a partnership with the Jewish Community Relations Council.
The Vikings kicker was able to bring his father, Glen, with him this year after taking his mother to the experience last spring. They also were joined by a group of more than 180 Minnesotans that included students, teachers, and members of the community, law enforcement and National Guard.
"It was special," Joseph said of showing Glen the museum. "We both love history. I think I get my sense of wanting to learn and curiosity from him.
"I think we both read as much as we possibly could before we tapped out and couldn't take in any more information," he laughed. "It was interesting to see how different parts of exhibits impacted us each differently."
Joseph especially was struck this time by exhibits focusing on post-war life for Jewish people and others most heavily impacted by the atrocities.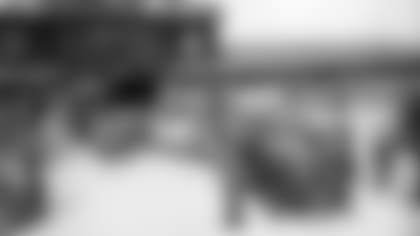 "It highlighted how displaced people who were affected by the Holocaust had to assimilate
back into everyday life. Back into some sort of routine. Getting a job, finding food. Simple things that we don't even think of," Joseph explained.
He emphasized the devastating reality that some survivors fell victim to re-feeding syndrome, where a person's body goes into shock from a reintroduction of calories, resulting in death.
"That part always hits me," Joseph said. "They survived malnutrition, daily hard labor, disease, beatings, freezing winters and death marches – all to be taken for eating more food than their body could handle at the time.
"Just because the war's over doesn't mean that life's all good and clear and they immediately back to how things were before their life was completely uprooted and in shambles," he added.
Joseph appreciated the opportunity to converse with members of the JCRC, as well as many of the other guests who made the trip.
"People came and thanked me for giving my time and spending my time there, but it's the complete opposite," he said. "I wanted to, and I expressed that I'm grateful for them coming and spending the time here and learning."
Learning about the Holocaust in school or through the Internet is valuable, to be sure. But there's a whole new perspective gained from seeing artifacts, photographs and video in-person, Joseph noted.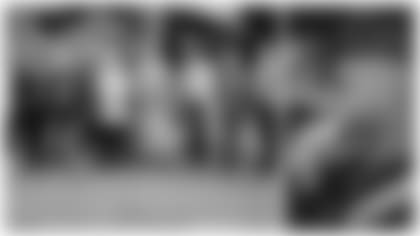 "It gives you the sense of, 'OK, this isn't just something I'm learning about from a textbook anymore.' It's in front of you, it's tangible, and I applaud absolutely everybody for going," he said. "The only way something like this can happen again is through [ignorance]; that's the only way history can repeat itself. Because silence is never in support of the victim; silence only supports the suppressors."
Joseph has been to multiple Holocaust museums, including one in Paris, but last year took his experience one step further by joining an NFL goodwill tour of one Naval base and 11 Army bases in Poland. After connecting with servicemembers, he extended his trip to travel solo to various sites that have impacted his family's story.
Most Vikings fans may know that Joseph was born in 1994 in Johannesburg, South Africa, and immigrated to the United States with his family in 2001. But his roots actually trace back to Eastern Europe.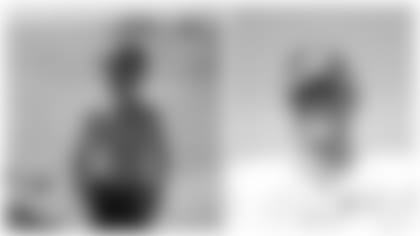 Joseph's maternal great grandparents are both from Lithuania, which they fled during due to increasing persecution of Jews. His great grandmother, Minnie Ger Friedman, relocated from Panevėžys, Lithuania, to Kyiv for from 1922-37 before joining two of her siblings by boat in South Africa.
Joseph's great grandfather, Boris, meanwhile, made his way from present-day Lithuania (still considered Russia at the time) to London and then from London to South Africa in 1929.
"I couldn't even imagine traveling from Lithuania to London today easily – so imagine almost 100 years ago," Joseph said. "I've seen the documents that had my great-grandfather's name on the boat's manifest from London to Johannesburg, which is super cool."
Speaking primarily Yiddish and very little English, many Eastern European Jewish families settled in growing communities within South Africa.
Pieces of Joseph's family history remain unresolved, though, with presumed heart-wrenching outcomes.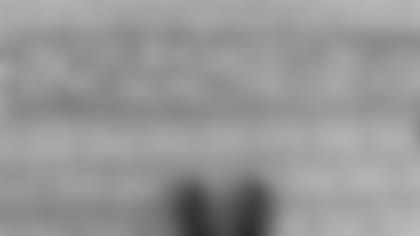 For instance, his great-grandmother and her twin sister were separated as adults during societal unrest; while Minnie immigrated to Kyiv (1922-37) and then South Africa, nothing more was ever heard from her sister.
"It's kind of scary to think about," Joseph reflected. "I don't believe she ever made it out of Eastern Europe.
"We don't even know the last names of some [family members]. We believe it was Ger at that point," he said. "Another relative has done an amazing job researching this and has gone through old notes, but it's so up in the air because of the challenges to record-keeping back then."
During his travels in Poland and Lithuania, Joseph visited the Warsaw Ghetto, where he located a part of the ghetto wall still standing today. He also paid his respects at one of many mass grave sites marking the deaths of groups marched into the woods to be executed.
"It was massive and eerie," Joseph said of the endless rows of unmarked and unlevel headstones covered by green moss.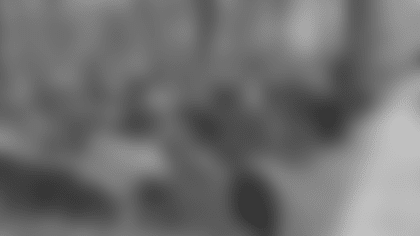 Also in Warsaw, he spent hours at the POLIN Museum of the History of Polish Jews, saw the oldest standing synagogue and visited Fort VII, believed to be one of the first locations used to successfully test Zyklon B gas as a genocide weapon.
Joseph made the emotionally trying visit to Auschwitz I, where barracks have been turned into exhibits displaying shoes, crutches, eyeglasses and other everyday items belonging to those murdered in the concentration camp; and Auschwitz II-Birkenau, where horrific moments in history are frozen in time. He observed an original cattle car used to transport prisoners and a crematorium still emitting an unnerving odor. Between a set of abandoned railroad tracks, someone had left rested a red rose, stark against grays and blues.
"It made it more real," said Joseph. "I wasn't leaving Poland without taking myself to see Auschwitz. Just being there, the history of it, everything that I've learned, I wasn't leaving without experiencing that."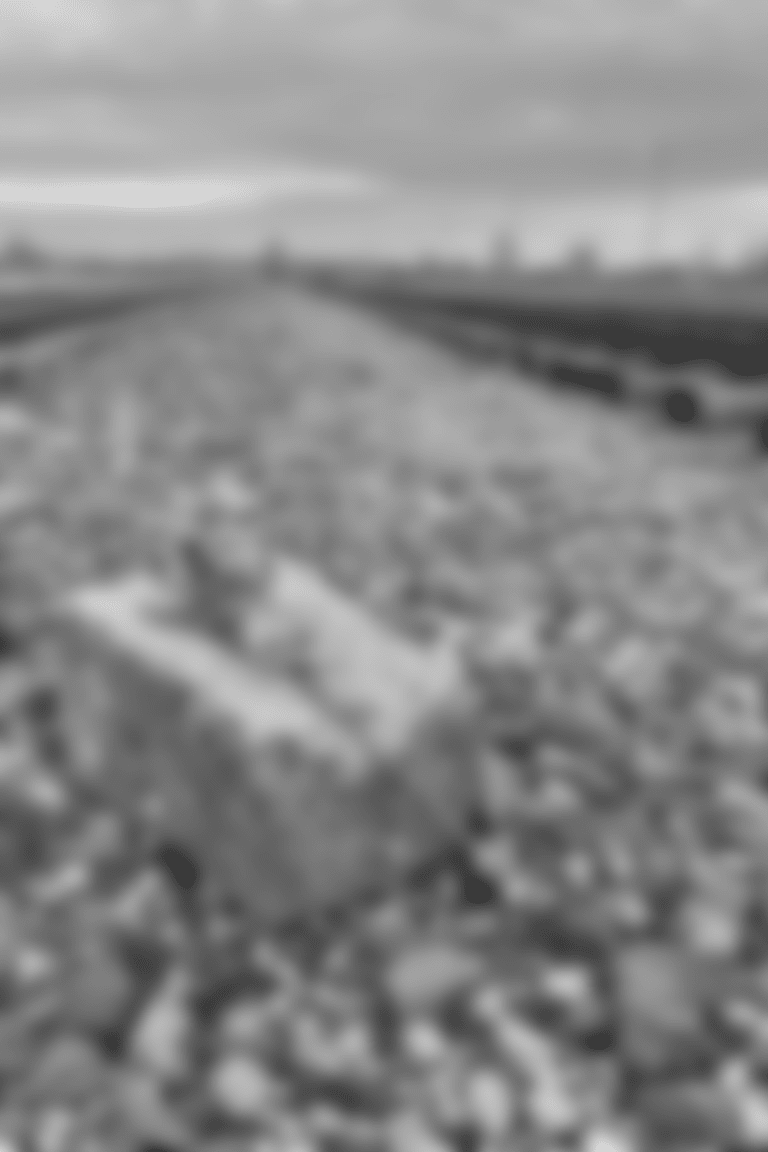 In Lithuania, Joseph made stops at the Kovno Ghetto and Panevėžys Ghetto, as well as other Jewish sites and World War II memorials. He was especially impacted by an interaction at the Jewish Community of Panevėžys, where he spoke with a man named Gennady Koffman.
"I don't speak Polish, and he didn't speak English, but somehow managed to have a whole conversation for an hour-plus," he said, adding that Gennady managed to help answer some inquiries about Joseph's family.
Fast forward to this week, and Joseph feels even more grateful for international travel that further enriches his experience at the U.S. Holocaust Memorial Museum."
"I've walked down those streets and been to the specific areas. … It makes it even more real and more tangible, which just makes the trip more impactful," Joseph said. "I was glad to share that perspective with others at the museum.
"Back in the day I knew, 'Oh, my family's from Lithuania.' But I probably couldn't even spell Lithuania before I went into this deep dive," Joseph said. "I'm me because of the people who came before me ... that knowledge and that closeness to my family is important because I'll be able to pass it down to my kids someday."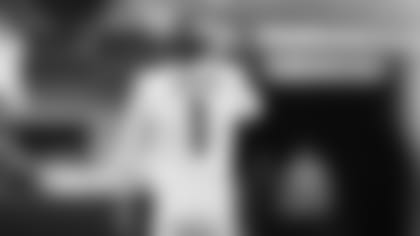 While not everyone shares Joseph's faith and ethnic background, he encourages all – regardless of race or religious beliefs – to study the Holocaust, the events leading up to it and its devastating effects.
"My dad is half Lithuanian, a quarter German and a quarter Polish, so he's looked back and seen how his family was affected by the war and possible family members who were tragically lost in the Holocaust," Joseph said. "Obviously it's personal to me because of my religion and my pride in being Jewish … but I think it's more crucial than ever for people to educate themselves on these horrific events in history – not just the Holocaust – so we can do our best as the human race to be the most humane we can be and stop these tragic events from ever happening again in the future."
Joseph is committed to being involved and sharing his knowledge with others every opportunity he's given.
He sincerely appreciates Vikings Owner/President Mark Wilf and Owner/Chairman Zygi Wilf for their commitments to their Jewish faith that are reinforced by consistently pouring time, funds and other resources into philanthropic efforts in the U.S. and beyond.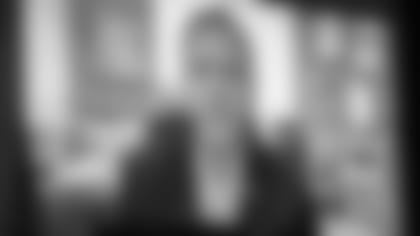 "It brings a smile to my face to know all of the good the Wilfs and the Vikings have done and continue to do in the local community, on the national front and in the Jewish community," Joseph said. "I'm very proud to play this small role, and I'm so thankful to them, to the Vikings and to the JCRC for allowing me to go on this trip and continue to learn and meet people who are inspired to learn more about the Holocaust and World War II and the tragic events around it.
"I've been to Yad Vashem, and to see their name at Yad Vashem is unbelievable. I've definitely made sure to let them know that I'm grateful for it, and whenever they want to speak about any of it, I am all ears," Joseph added. "It feels right that I can align my goals of becoming a better human with theirs. They paved the way, for sure."
Knowing the Wilfs' parents were Holocaust survivors puts their life journey in another light for Joseph.
"That is something catastrophic and extremely traumatic to go through, and they came out of it and their family has done so much good in the world since then," Joseph said. "They continuously put us players in position to help out because that's how they think it should be. That's their goal – to leave the earth in a better position than they found it – and any chance to be a part of it, I will be a part of it."