Chad Greenway's playing career might be over, but the former Vikings linebacker is ramping up his community efforts around Minnesota.
Greenway's Lead the Way Foundation held a charity golf tournament Monday at Wayzata Country Club and raised more than $135,000 to help build a handicap-accessible playground at the University of Minnesota Masonic Children's Hospital.
Although Greenway retired in March after an 11-year career with the Vikings, he showed he's still going to make an impact on the Twin Cities.
"This is an important event for us and for our foundation because this is our first event post-career," Greenway said. "(It's) where we're going to segue into retirement and keep the kids and the families we work with as part of this foundation.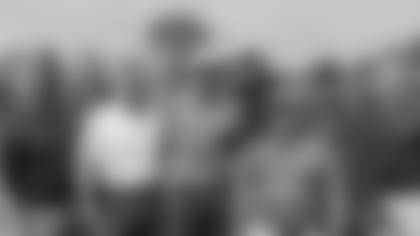 "(They're) why we're out here and why we're working," Greenway added. "We have a ton of support the foundation has built over the last decade that we're leaning on and are going to continue to build on."
The playground will be the second one Greenway and his foundation have had a hand in.
Greenway said the playgrounds give children a sense of normalcy when they are forced to spend extended time in the hospital.
"Just having a place to go where you can feel comfortable," Greenway said. "You can be yourself, be a kid, and that's something we're trying to give these kids for sometimes months at a time."
Now that he's done playing football, Greenway said he's spent a good portion of his time getting more involved with his foundation than he already was.
"We're trying to take more of a role in the foundation, the day-to-day operations and the events," Greenway said. "My wife (Jenni) and I are trying to take a little bit more onus on how the events are taking shape and where the money is directed.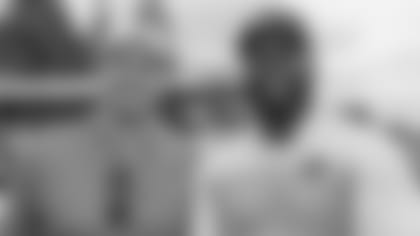 "We want to be involved as much as we can," Greenway added.
Greenway played in 156 career games, which is tied with Jeff Siemon for 27th overall and fifth among linebackers. Greenway's 144 starts are the fourth-most by a Vikings linebacker. His 18 sacks are the third-most by a Vikings linebacker, and his 11 interceptions are tied for the fifth-most by a Vikings linebacker.
Going forward, Greenway said he wants to be remembered for his community work in addition to football.
"This is a vital event for our foundation to continue to thrive and make a difference in the community," Greenway said. "You can go online and help us … there are a lot of different ways to get involved."
More information on Greenway's Lead the Way Foundation can be found here.