Leading up to the 2020 NFL Draft, which is scheduled for April 23-25, Vikings Entertainment Network is sharing draft-day memories from recent years and decades ago. Some might have had more memorable experiences than others, but all have stories to tell.
Head Coach Bud Grant was brand new to the Minnesota Vikings, and General Manager Jim Finks was hospitalized at Fairview Southdale.
The future Pro Football Hall of Fame members took substantial steps toward Canton, Ohio, on Tuesday, March 14, 1967.
It was the first day of the first common draft between the National Football League and rival American Football League as the two prepared for the 1970 merger.
The opening session included the first five of a 17-round affair that covered two days. The Vikings tabbed three All-Americans — running back Clinton Jones, receiver Gene Washington and defensive lineman Alan Page (he was an end in college before becoming a Hall of Fame defensive tackle) — in the first 15 picks.
The pick used on Jones (second overall) was obtained from the New York Giants after Minnesota traded Fran Tarkenton. Washington was tabbed at the No. 8 spot that belonged to the Vikings. Minnesota then worked out a trade with the Los Angeles Rams that sent Tommy Mason (the first player ever selected by Minnesota in an NFL Draft) and Hal Bedsole to the West Coach for the 15th overall pick.
Legendary Star Tribune columnist Sid Hartman was among the scribes tracking the action that day, which was coincidentally his final day as a 46-year-old. Still on the job today, the centenarian recently revisited that draft.
Five members of the Vikings 1967 draft class also revisited their experiences while participating in a Chalk Talk that celebrated the 50th anniversary of the 1969 squad that won the NFL Championship and played in Super Bowl IV. They stories that they shared are below.
Gene Washington — 1st Round, 8th Overall
"When me and Clint came to the Vikings in 1967, and Alan, we had no idea what we'd be getting into," Washington said. "They had the draft, and it wasn't a big fanfare where half of your family goes."
Instead the former Spartan was with Jones, Bubba Smith (picked No. 1 by the Colts) and George Webster (picked No. 5 by the Oilers) in the football facility at Michigan State. Between classes, Washington was told he had a phone call from Minnesota.
The voice on the other end said: "Congratulations, Gene, you've been drafted in the first round by the Minnesota Vikings. I know that you've got to be excited because you're going to Minnesota … Bud is coming down to be your head coach. We're so happy that Bud is coming and you're coming."
Washington asked who was on the phone, "And he said, 'Sid Hartman.' "
"About a week later, I get a call from the Vikings," Washington explained. "Bud has since told me that Finks was having some health issues. Normally somebody else from the Vikings would have made the call, but that … was my introduction to the Minnesota Vikings."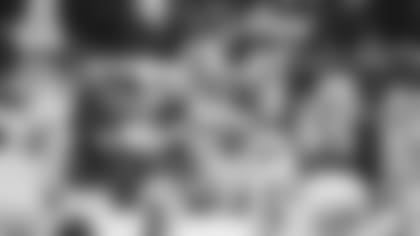 Clint Jones — 1st Round, 2nd Overall
Jones, an Ohio native, said he knew very little about Minnesota but did have a couple of unique connections, including that a high school teammate had played for Jerry Burns, who began his Vikings tenure as offensive coordinator in 1968.
"I was supposed to go to New York," Jones said. "I was being prepped to go to New York, but I was very fortunate, as I look back, to have the opportunity to go to Minnesota. It really changed my life."
Another incredible connection was with Jim Marshall, the Vikings defensive end and team captain who arrived in Minnesota just before the team's inaugural 1961 season after playing for the Browns in 1960. Marshall attended Columbus East High School and Ohio State, and Jones first met him at the age of 12.
"When I came here, I was at the 494 Holiday Inn. Jim came and met my mother and I," Jones recalled. "He was so elated, he was jumping up on the bed. He said, 'Clint, I am so happy to see you.' My mother just sat and looked at him.
"It was like I had a relative here already," Jones continued. "It's hard to put into words, but somehow I feel fortunate, because of all the teams, if I had a perfect world, this was the only place for me to come because, first of all, I wouldn't have played professional football unless I went high [in the draft]. I wanted to go into the Peace Corps, but I felt a mission here. … I had kind of like a support system and had to prove myself."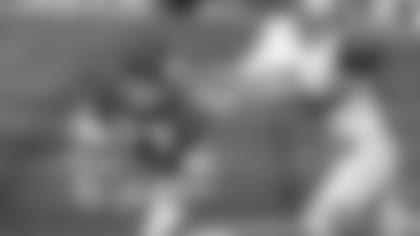 Bob Grim — 2nd Round, 28th Overall
News coverage noted that the Vikings had been impressed by Bob Grim's speed.
Grim said he was "really surprised" the Vikings drafted him "because I had never talked to anybody from Minnesota, with one exception."
Grim had played in the Senior Bowl game and been coached by Norm Van Brocklin, the original Vikings head coach who had resigned on Feb. 11, 1967. Grant was hired March 10.
"I think [I was drafted here] because I had a decent game in that game and met Norm and his staff, even though they weren't here very long," Grim said. "No one's ever told me, but I think that's in part why I ended up here."
Bobby Bryant — 7th Round, 167th Overall
These days, the seventh round is the finale of a draft; but back in 1967, it wasn't even the midpoint.
Bobby Bryant, however, could still be considered one of the best later-round finds in team history. Bryant's clutch playmaking helped the Vikings in multiple playoff games and he totaled 51 interceptions with the team, which is second in franchise history and trails only Hall of Famer Paul Krause's 53 in Purple.
"It was a great feeling for me to be drafted at all because I played on a South Carolina team that was 1-9 in 1966," Bryant said before quipping, "The Vikings thought so much of me that they had the equipment manager [Stubby Eason] call to tell me I had been drafted by the Vikings."
"I signed and got a $7,500 signing bonus and got a brand new car for $3,500, so times have changed," Bryant added.
Bryant also described Eason as a "great guy."
"I learned that everybody in the entire Vikings organization took part in the draft because they had so many jobs that needed to be done," Bryant said. "It wasn't that they thought so little of me that they had the equipment manager call me. They just didn't have the people working for them like they do today."
John Beasley — 8th Round, 197th overall
California through and through, from attending high school in Pasadena to playing for the Bears, Beasley had help acclimating to Minnesota weather from Grant himself when the head coach picked him up at the airport.
"I had never seen snow falling from the sky or been colder than 45 degrees, maybe something like that. The Vikings drafted me, Bud's first class, I flew out, and it was 20 below zero. Bud picks me up and feeds me ice cream.
"He also advised, 'Don't eat the yellow snow,' " Beasley added. "I had no idea what he was talking about."