EDEN PRAIRIE, Minn. – When Gene Washington watches his former team take the field, it's not the purple and gold that catches his eye.
It's the combination of black and white working together.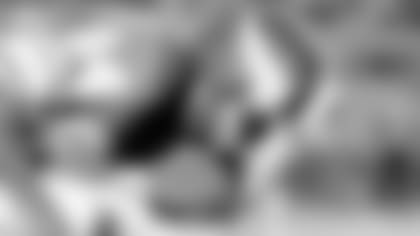 More than 50 years ago, Washington woke up in his La Porte, Texas, home. He got dressed, ate breakfast and boarded a bus that took him and a handful of other students to the nearby city of Baytown, where he attended George Washington Carver, an all-black high school.
Washington joined his teammates on the football field after school, but they faced only a select group of opponents.
"I competed in an all-black league, because whites and blacks couldn't compete against each other or play on the same teams," Washington recalled.
Segregation even extended to the next level of education.
Growing up in Texas as a four-sport athlete, Washington knew he wouldn't be allowed to attend or play for any of the universities in his home state. Washington was unsure of opportunities outside of the state borders – until he met Michigan State Head Coach Duffy Daugherty.
Daugherty broke barriers.
Every year, the coach traveled from East Lansing, Michigan, to Southern states to offer football clinics.
"He was well known [for putting on] these coaching clinics, especially for the black coaches," Washington said. "The black coaches could not participate in integrated coaching clinics."
Little did Washington know, defensive end Bubba Smith – also hailing from Texas – and his father, Willie Ray Smith, Sr., had recommended Washington to Daugherty. Although Willie was the head coach of Pollard High School, an opponent of George Washington Carver, he served as a strong advocate for Washington to play at Michigan State along with Bubba. It was soon after that Daugherty recruited Washington to the Spartans.
"Duffy was talking to me and my parents about going to Michigan State, and at the time I had no clue where Michigan State was," Washington said with a chuckle. "After spending all of those years down in Texas … back in those days, in terms of taking a trip, 15 or 20 miles was a long distance. The whole idea of getting on an airplane, flying through Chicago and then going on to East Lansing, I could never have imagined that happening."
Washington is forever grateful it did, however.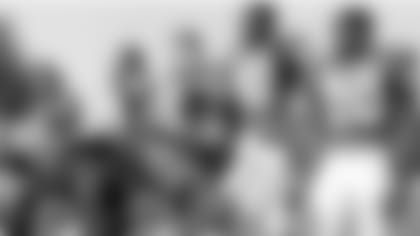 The selling point for Washington and his family, in addition to the football program, was the quality of education at Michigan State. Due to segregation challenges, neither of Washington's parents had graduated high school, and both emphasized the importance of finishing school and obtaining a college degree.
"The community that I was brought up in, they really stressed how important education was," Washington said. "When you're in a segregated situation where you have no contact with the white population and the white community, they really banded together to make sure that all of us [understood the significance of education]."
Michigan State introduced Washington to a whole new world.
For the first time in his life, Washington attended integrated classes, alongside white teammates as well as black teammates who had also moved from the South and shared similar backgrounds to the wide receiver.
"We were all embraced by the university," Washington said. "We didn't have the racial concerns, but we all came from segregated situations. It really worked out great that we were all able to experience that."
Washington excelled as a Spartan.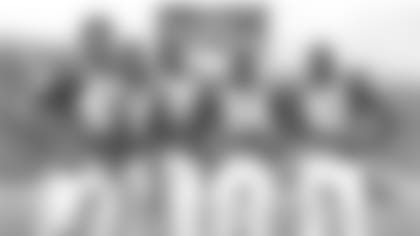 As a sophomore in 1964, Washington set then-school single-season records for receptions (35) and receiving yards (542) and caught five passes for touchdowns.
The following season, Washington established career bests in receptions (40) and receiving yards (638) and was recognized by Sports *Illustrated *after catching three touchdown passes against Indiana in a game where Michigan State scored 17 fourth-quarter points en route to a 27-13 victory. The win clinched the Big Ten championship and a trip to the Rose Bowl, where Washington had a game-high four receptions for 81 yards against UCLA.
Washington in his senior season often played a blocking role for the Spartans' strong running game. He caught 27 passes for a then-school record 677 yards, averaging an impressive 25 yards per catch, and recorded a career-best seven scores.
The Spartans rolled through back-to-back undefeated regular seasons in 1965 and 1966 under Daugherty, who was one of the first collegiate coaches in the United States to field a fully integrated team.
Washington's youngest daughter, Maya, is currently producing a documentary about the role her father played in revolutionizing the integration movement during that time.
"My dad's team was the first to look like teams we see today," Maya said. "To have 23 black players and 11 starters, a black quarterback (Jimmy Faye) – a lot of these things were pretty groundbreaking.
"I just think our generation takes it for granted," Maya added. "We see everybody down on that field, and we don't think about it, but it wasn't always that way."
Maya pointed out that Daugherty's insistence on the inclusion of players regardless of heritage was a "risky experiment" during that time, and it was the Spartans success under the head coach that coincided with civil rights legistlation. Both 1965 and 1966 were significant years in seeing laws shift toward integration in the South. 
"Had they not been as successful as they were, had they not won Big Ten and national titles, I wonder if the progress would have occurred as quickly," Maya said.
She added: "There's so much that we all – who love watching the game – have to appreciate about what my dad and his teammates did […] to allow us to have what we have now."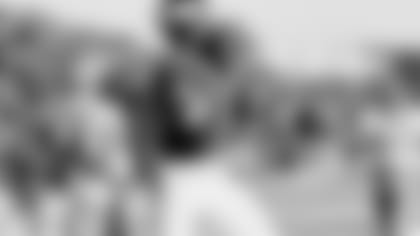 In 1967, the Vikings drafted Washington eighth overall. Washington continued to enjoy a camaraderie and mostly inclusive culture in his move within the Midwest.
"One thing I noticed about my years with the Vikings, it was kind of a family," Washington said. "We all worked together, we all depended on each other, whether you played offense or defense or special teams."
The Vikings struggled during Washington's rookie season before turning a corner. To this day, the 1969 season is considered by many to be the Vikings best in team history.
Vikings quarterback Joe Kapp once referred to Washington as "a quarterback's dream" after that season in which Washington recorded 39 catches for 821 yards and nine touchdowns and was named First-Team All-Pro by the Associated Press.
"We were kind of a young team," Washington recalled. "All of the Draft choices really paid off, and Joe was having a super year. We all played so well together."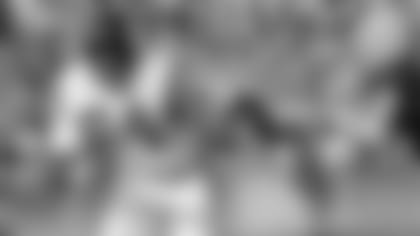 Washington received two consecutive Pro Bowl nods (1969 and 1970) and went on to finish his seven-year NFL career (six seasons in Minnesota and one in Denver) with 182 catches for 3,237 yards and 26 touchdowns.
It wasn't all about football for Washington, however.
Throughout his time on the turf and after hanging up his cleats, Washington continued to be involved in education. He pursued a graduate degree in college student personnel administration and made offseason trips back to Michigan State, during which he worked in career counseling, advising students and supporting them in career searches. Washington conversely communicated with employers and encouraged them to hire Michigan State students.
During the season, Washington juggled careers on and off the field. He served in a similar capacity with 3M and recruited Spartan graduates for the company.
"Mondays were our day off, and I'd spend all day on Mondays at 3M in St. Paul," Washington explained. "Tuesday through Friday, I would report first thing in the morning and leave about 11:30 for the Vikings practice […] Then we had Saturday practice and played the game on Sunday."
Looking back, Washington recognizes how fortunate he was to avoid any serious injury that would have kept him in the training room and out of the office.
"I wanted to make sure, beyond football, that if something happened and I had to fall back on something, that I would have a career," Washington said.
Washington was especially passionate about student and career counseling because it gave him the opportunity to help integrate individuals of color into specific fields.
"Black students in engineering, Hispanic students in engineering, Native American students in engineering, I felt like I could make a contribution in regard to helping all of those students pursue their goals in engineering and science," Washington said. "We had such a shortage of engineers and scientist, especially for students of color. I played a very important role, I believe, in trying to help the companies recruit and bring in interns.
"Education is so important," Washington continued. "When you think about math and science, how important it is in our society, I'm so happy that I had a chance to make a contribution."
Washington's contributions extend past the gridiron and cover a number of generations.
More than 50 years after boarding the bus to an all-black school, Washington continues to deliver a message.  NFL, college, high school and youth league rosters are no longer segregated, but Washington knows there is still work to be done
"I think the most important thing is that we still have to work together," Washington said. "It's almost like sports, a team effort.
"I think the best label is to be labeled as an American citizen in our democracy. We have certain values that speak for all of us," Washington added. "There's a lot of separatism, and everybody is going in their own direction, but I believe we should work together and forget about all of these [political] labels and be concerned about our country and everybody fitting in and doing well – to make sure we're all helping each other to make our country a better country."
---
If you would like to learn more about Through the Banks of the Red Cedar or support the documentary, click ****here***. *