Garrett Bradbury received a text notification on his phone around 3 p.m. Tuesday.
"Are you in Minnesota? Bailey's debuting tonight."
Having recently re-settled in the Twin Cities in preparation for the Vikings Organized Team Activities, Bradbury and his wife Carson quickly got online and purchased tickets for the Twins-White Sox game at Target Field.
It would be Bradbury's first time seeing his good friend Bailey Ober play in-person since they shared a locker room at Charlotte Christian School in North Carolina.
Ober, whom the Twins drafted in the 12th round of the 2017 MLB Draft, spent time in the minor leagues to start his baseball career. The Twins added Ober to their 40-man roster after the 2020 season – a call he initially missed because he was hunting white-tailed deer with his father in Maine – but he started the 2021 campaign with the Triple-A St. Paul Saints. On Monday, he received the call-up to "The Show."
The 25-year-old scrambled to make arrangements for family members to attend his first game in the majors. Meanwhile, the Bradburys hurried to Minneapolis.
Ober made his big-league debut Tuesday at Target Field in front of the Bradburys, working four innings in a start against the White Sox. He allowed five hits, four earned runs and a walk while striking out four. It was a no-decision for the pitcher but a 5-4 win for the Twins.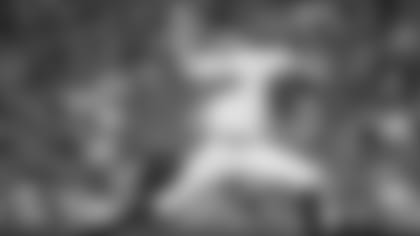 "It was crazy. It was definitely something you can't even dream about living," Ober told Vikings.com. "A lot of the stuff that happened, I'm still kind of trying to take in, and kind of sit back and realize and just remember all the things that I observed."
The experience felt almost as surreal for Bradbury, who – despite gray, drizzly weather – thoroughly enjoyed being in the stands among 9,500 others after playing in mostly fan-less NFL stadiums last season due to the COVID-19 pandemic.
But better than a live sporting event was watching his friend realize a lifelong dream.
"It was awesome to hear the crowd, and [the reaction to] every strikeout he had, it was just so much fun," Bradbury said. "To see them win on his opening night and to get a couple strikeouts, it was just crazy.
"The last time I saw him on a baseball field was high school," he added. "And now he's in an MLB stadium pitching against the White Sox. It's so cool."
Sweet spot at Charlotte Christian
Bradbury and Ober first met in 2011 when Ober transferred to Charlotte Christian for his junior and senior seasons.
Bradbury, a grade below Ober, already was familiar with the pitcher's skills. But Bradbury's diamond talents weren't too shabby, either, and by his junior season he was the Knight's primary catcher for a shining Ober.
"He's the reason we won a whole lot of games," Bradbury said. "There was a connection where if I was calling the game, if I got to call the pitches, I kind of knew what his strengths are. He was so good.
"The connection was great, but he kind of took it upon himself to win the games for us sometimes," Bradbury added. "Being 6-foot-9, the delivery point at which he throws a baseball is just so different compared to all the other pitchers, and his change-up in high school was just unbelievable."
With the help of Bradbury and Ober – "he was unhittable!" – the Knights won back-to-back NCISAA state championships under longtime coach Greg Simmons. (Charlotte Christian's baseball team recently earned its 16th state championship in school history).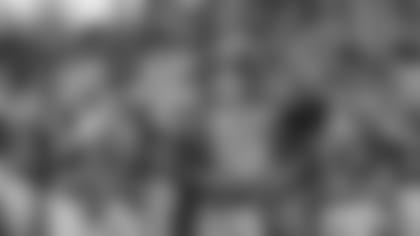 Bradbury is well-known now for his football prowess, but he also garnered plenty of attention on the baseball field.
Ober specifically recalled Bradbury's role in a win over Piedmont High School.
"Garrett as a baseball player, he's kind of a legend over at Charlotte Christian because when we were playing, there was a home run he hit that probably half the city of Charlotte still talks about," Ober said. 'It was probably one of the farthest balls that I've ever seen. He was a great player. That's the kind of player Garrett was – big-time power, really good behind the plate."
It wasn't a surprise, Ober noted, that Bradbury gave his all to football – but the pursuit didn't come without some good-natured resistance.
"A lot of guys tried to push him to go play [pro] baseball, because he definitely had the talent to do so," Ober said. "We had other guys on the team that ended up or are still playing professional baseball. Garrett's wife, Carson, her younger brother Jackson is one of the top prospects in the Royals organization. He played with us in high school, as well.
"We had a talent there, and we just pushed ourselves to be the best we could become. We had dreams of making it a reality," Ober added.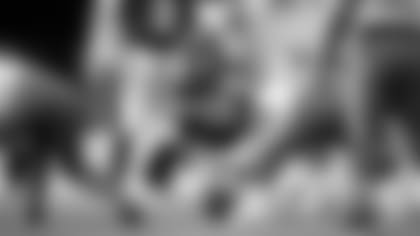 And make their dreams a reality they certainly did.
One year after the Twins drafted Ober and he signed with the club, Bradbury was drafted 18th overall by the Vikings.
There was a text that day, too, this time an excited congratulations from Ober.
"All the hype going into the draft, we kind of figured that he was going to be a first-rounder, and he ended up getting picked by the Vikings," Ober said. "I sent him a text and was like, 'Congrats, Man. Hopefully both of us are up there pretty soon.' Something like that."
Their journeys to the pros have been starkly different, but Ober and Bradbury are proud to have shared a starting line.
Bradbury said it's easy for NFL players to "take for granted" how the league's college-to-pro system works.
"You go from college, and you either make it or you don't. Baseball … my brother-in-law is in the minor leagues right now, and Bailey's been in the minor leagues, and you kind of follow their careers. You can't even watch them on TV," Bradbury said. "Following Bailey through the minor leagues, he's just been dominant. Everyone in my high school knows how good he was, but it's harder to watch and follow when you're just kind of checking box scores from his Single-A and Double-A and Triple-A games."
So when Bradbury heard the big news Tuesday afternoon, it was a no-brainer how he'd be spending his evening.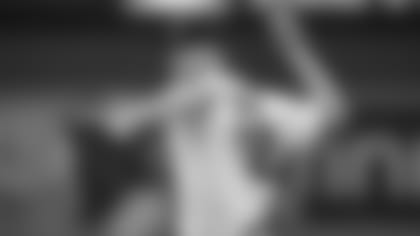 "It was awesome to see someone who I played with now in the big leagues," Bradbury said. "I'm so happy for him and his family. It's just awesome."
Two high school friends, two Carolina colleges, and now two Minnesota pro teams.
"It's crazy to think about," laughed Ober. "We definitely wouldn't have thought that this would be a possibility back when we were 16 and 17 years old, I can tell you that."