Terence Newman stood on the sideline of U.S. Bank Stadium, watched his former teammates storm through the hull of the Vikings longship and onto the turf … and felt something he hadn't in a long time.
The Vikings 2018 home opener marked Newman's first game since trading in his helmet for a coach's headset.
"I'd never worn a headset before," Newman said before letting out a laugh. "I was nervous. 'OK, I don't want to mess anything up.' But once it got going a little bit, I got used to it, comfortable.
"I settled down a little bit, and it was fun," Newman added. "It was fun just being a part of getting to make adjustments and see the work that you put in the whole week" – he stopped here to reword the sentence – "the work that they put in all week. The attention to detail, seeing things like that pay off. That was pretty cool."
Five weeks after coaching his first game, Newman seemed to be settling into the new role.
In an office on the second floor of Twin Cities Orthopedics Performance Center, Newman leaned forward to rest his elbows on his desk and clicked a remote, intently watching film of an upcoming opponent.
Newman wore a gray, hooded Vikings sweatshirt and black sweatpants. Next to him, a plastic plate held moderate portions from the catered lunch that had been delivered to the locker room. Gone are the days of eating near his locker while bantering with teammates and getting pumped up for the weekend's game.
"I didn't know what to expect, to be honest with you," said Newman of his late-summer decision to retire and join the Vikings as an assistant defensive backs coach. "There's a lot more that goes into getting guys prepared for Sundays than I actually knew. It was getting acclimated to their schedules, you know, the times that they meet and go over stuff.
"It was just a learning process to start with, and then once you get two, three weeks into it, you kind of understand, 'OK, this is what it is every day,' and you just get used to knowing where to be, understanding the ins and outs and the Xs and Os that go together during the course of a week."
The move to coaching came just three days before Newman's 40th birthday.
Newman had gone through the entirety of the offseason and grind of training camp in preparation of his 16th NFL season. But on Sept. 1, the longtime cornerback announced his retirement.
"I've loved this game since the day I played it," Newman told Twin Cities media members. "But it was my time."
Newman later added: "It was pretty easy. Everybody is asking me if I'm OK. I'm like, 'I'm good.' I'm still in football; I still have an opportunity to chase a Super Bowl ring."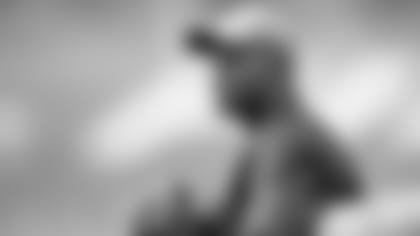 Newman is continuing that pursuit under the guidance of Vikings Head Coach Mike Zimmer, with whom he has spent more than half of his NFL career. Newman played for Zimmer in Dallas from 2003-06, in Cincinnati from 2012-13 and in Minnesota from 2015-17.
Zimmer said that having Newman on the coaching staff has been extremely valuable.
"It's really good because in the meetings I can ask him stuff, you know, 'How do you see this as a DB,' and I think the players have a lot of respect for him," Zimmer said.
"You're going to have to ask him about the hours and things like that," Zimmer added with a smirk. "But as far as on-the-field coaching and how he sees things, and when you're talking about different pass-coverage things, and he'll come up and talk to me about tips that he sees all the time. That part has been really good."
And while the long hours of grinding tape and late nights in the office have been an adjustment, Newman is enjoying the opportunity to learn the game from a new perspective while continuing to mentor younger players.
Vikings defensive backs coach Jerry Gray – who went from instructor to co-worker – said that Newman's new role allows him to learn more about game-planning and why coaches approach the game the way that they do.
"Now he can take guys off to the side and say, 'Hey, look – we need you to do this, this and this – and this is the reason why we're doing it.' " Gray explained. "You have a guy who the players can relate to. They knew he was a good football player and a smart football player."
Vikings safety Jayron Kearse is used to receiving guidance from Newman. Now, it's just in an official capacity.
"Even when Terence was playing with us, he was always a guy that you could look to for help," Kearse said. "He's always helped the young players, so it's great to have him on that side now. He sees a lot of things because he knows, he's played so long in this game that he sees things that maybe the coaches don't see."
Kearse, who this season has gotten some reps in the slot at nickel, is comfortable picking Newman's brain for ways that he can become a bigger contributor in Minnesota's defense.
"It's definitely been a big help for me to have Terence on my side giving me the ins and outs of everything and walking me through everything – certain formations and things I can and can't do," Kearse said.
Another player who's been fortunate to learn from Newman as both a peer and student is safety George Iloka.
Iloka and Newman were teammates in Cincinnati from 2012-14, and the two reunited in Minnesota when Iloka signed with the Vikings in August.
"It's been cool. George is a really cerebral, athletic player, and he was happy to get a chance to come here and continue his career and showcase his talent," Newman said. "He's a guy who's a diligent studier, he's a student of the game and he's obviously a heck of a player, as well."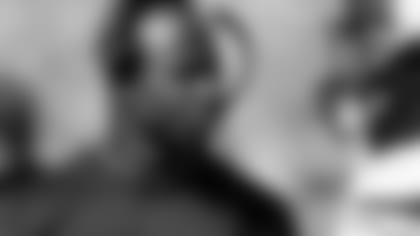 Iloka and the other Vikings defensive backs already have had the privilege of learning from Zimmer. Adding Newman to the sideline has been the cherry on top.
"You've been playing with a guy for two years now, and all of a sudden he's a coach, and he's on the opposite side," cornerback Mackensie Alexander said. "He's not playing with you, but he's with you."
Newman's existing relationship with the locker room is advantageous.
"The players have a lot of respect for him just because of the way that he does it and the way his personality is," Zimmer said. "He's just able to talk to them and not necessarily get after them. I'm the bad cop; he's the good cop."
Is it an accurate analogy?
Iloka smiled when asked about the comparison recently.
"You can always find some good cops. But there's only one bad cop, and that's Zim'," Iloka quipped. "He's been a bad cop since he's been in this league, and I've dealt with him since I was a rookie. You always try to [stick] next to the good cop. That's a fair analysis."
Acclimating to his role in authority, Newman did acknowledge that it's possible he and Zimmer have different coaching styles. Or, as he put it, different deliveries.
Newman has been grateful for tough-love coaches all throughout his football journey, including Zimmer. While he may lean a little more on the "love" side of the equation at the moment, the first-year coach isn't afraid to speak the truth.
"I feel like a guy needs to know when he's doing a good job, and that gets him a little more encouraged," Newman said. "And when he's doing a bad job, I feel like he needs to know he's doing a bad job. Coach [Zimmer] will tell you when you're doing good; he'll tell you when you're doing bad. He just delivers it differently than I do.
"It's all about people. He's been doing it a lot longer than I have," Newman continued. "So I don't feel comfortable just screaming and yelling at people. When somebody needs it, obviously, I've voiced my displeasure this year already. I felt bad, but it needed to happen. So the good cop, bad cop, though, that's a good one. I'll say that's a good one."
Gray, a four-time Pro Bowler with the Rams, is grateful to have a player of Newman's caliber in his position room, and he has no doubt that he will be a strong coach, as well. Gray said it's "incredible" to see a guy with so much knowledge stick around the game.
"When you've got a football player who knows the game and gives back, that guy is a really good guy," Gray said. "And to me, he's giving back to the game. A lot of guys take their experience and leave the game, and they never give it away."
Added Gray: "He's one of the unselfish ones – he's giving all the stuff that he knows away."