INDIANAPOLIS — Vikings original Fred Zamberletti was recognized posthumously this week in Indianapolis as the Professional Football Athletic Trainers Society created the PFATS Hall of Fame.
Zamberletti, who began his remarkable run with the Vikings as the head athletic trainer in the team's inaugural 1961 season and held the role through 1998, was recognized as one of five members of the inaugural class.
Vikings Vice President of Sports Medicine/Head Athletic Trainer Eric Sugarman spoke on behalf of Zamberletti during a PFATS meeting at the 2022 NFL Scouting Combine.
"I was honored to represent the Minnesota Vikings and the Zamberletti family in front of the 161 members of PFATS and some other distinguished guests," Sugarman told Vikings.com this week at the combine. "I chose my words carefully and tried to make them impactful. Just gave the history of Fred. Those 1,049 [consecutive] games [worked]? That will never be topped by an athletic trainer in the NFL. That's just a remarkable number, just astonishing. Just to list all his awards and give a few, fun stories about his unique rehab tools that he used and things like that. The people that knew Freddy knew what I was talking about."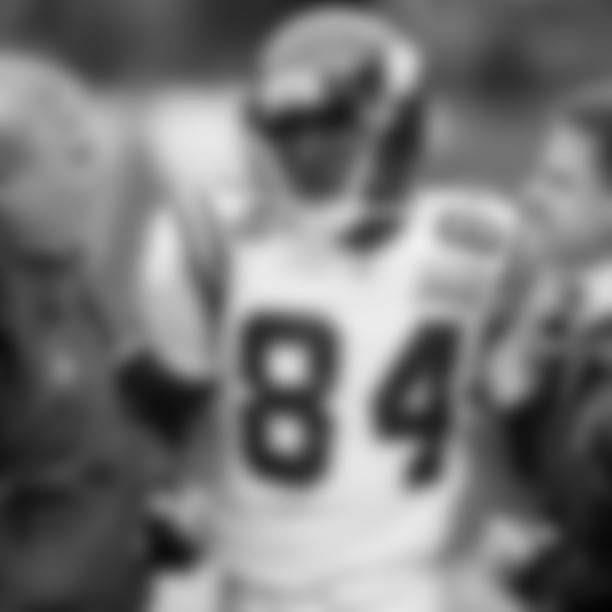 Zamberletti followed his run as head athletic trainer by remaining with the Vikings as a coordinator of medical services from 1999-2001 and as a senior consultant and team historian from 2002 until he passed away on Sept. 2, 2018.
Beloved by all (even the players he pushed), Zamberletti worked a stunning 1,049 consecutive games before having to miss one (Dec. 24, 2011). He returned the following week.
"He was a pioneer. When you are one of the original guys, like the other members that got inducted, those guys are all legends," Sugarman said. "Everyone knew who Freddy was. He's been bestowed every honor that has an athletic trainer written on it, from Hall of Fame awards to Governor's awards to, of course, our Ring of Honor with the Vikings. It speaks for itself."
Zamberletti is joined in the inaugural PFATS Hall of Fame class by the following head athletic trainers: George Anderson (Raiders, 1960-94), Otho Davis (Eagles, 1973-95), John Omohundro (Cardinals, 1971-2008) and Jerry Rhea (Falcons, 1969-94).
That's more than 150 years of experience as NFL head athletic trainers for a group that will be recognized this summer at the Pro Football Hall of Fame as recipients of the Award of Excellence.
"This is one of the bigger things that has ever happened," Sugarman said. "There have been a lot of people that have been clamoring to get the first athletic trainer into Canton, Ohio, one day. We now have a referee in Canton, front-office people, coaches, players — so this is a step in that direction. Now we'll have some athletic trainers in Canton. Not enshrined as a Hall of Fame member, but with this Award of Excellence. It's pretty important to our profession."
Sugarman began his NFL career with the Chicago Bears in 1997 and learned about Zamberletti from the opposing sideline.
"Freddy was one of the grandfathers of athletic training. He was a guy who would walk by, and I would be enamored by his presence," Sugarman said. "He was one of the few long-standing athletics trainers. I got to know him through the years and then one day I got to sit at his desk, which was pretty cool."
After working for Chicago from 1997-99, Sugarman headed to Philadelphia in 2000. He was hired in Minnesota in 2006 and has been with the Vikings since.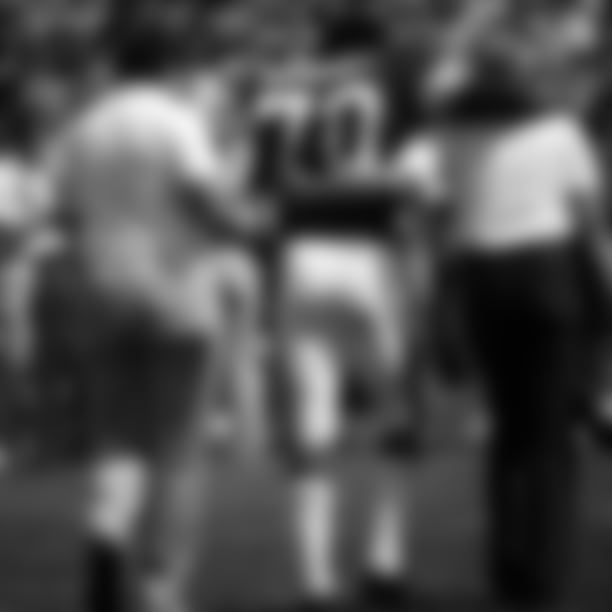 By then, Zamberletti had transitioned into his role as the team's historian, which was so appropriate given the organization didn't know a day without him until his passing. Sugarman appreciated the stories and friendship that Zamberletti provided as he joined the Vikings.
Vikings from multiple walks shared their fond stories of Zamberletti with Vikings.com during a memorial service at the Minnesota Vikings Museum nearly four years ago.
Julie Zamberletti Donovan was able to watch a video stream of the PFATS meeting from Minnesota. She told Vikings.com Friday that she appreciated Sugarman's presentation.
"I love how he mentioned [former Vikings assistant athletic trainer] Chuck Barta … because I know that my dad just felt like everyone else around him made it happen," Donovan said. "I feel like he was so 'old school' that with all of the developments and advancements, he always looked at that like, 'OK, great, but the biggest thing is we need to treat their hearts and get into their minds more than a new product or innovation.'
"I'm sure times have changed for that, but deep down, that profession of touching people's minds, hearts and motivations, I think that was why he was so successful," she added.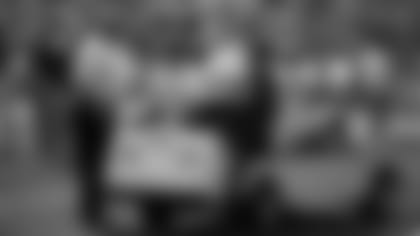 Zamberletti, a native of Melcher, Iowa, overcame challenges with dyslexia through his fundamental understanding of people and how to treat them beyond helping them through an injury.
A warm kindness exuded from his heart, which was filled with the gratitude of loving his job so much and a deep Christian faith.
"He would have teared up. I feel like he always was so humble and so emotional," Donovan said. "He just always felt like he was so lucky to love his job and just be able to be a part of it.
"We had that bookmark made [for Zamberletti's memorial], it was so important to him to say, 'We treat them, but the Lord heals them.' He touched so many players with that attitude and the friendship," she said.