Photo Credit: Madeleine Oliver
When Sheila Oliver was in her mid-20s, she was gifted a high-quality, personalized briefcase by her mentor, Verna Green.
Oliver was grateful for the generous gift but equally perplexed by its significance as she prepared to move from Detroit to Toledo, Ohio, to start her position at a small television station.
I asked her, 'Verna, what am I going to need this for?' Because at that time, I was still just a sales assistant," Oliver recalled. "And Verna said, 'Oh, believe me. You're going to need it.' "
Green believed in Oliver's potential, and to this day, Oliver largely credits Green for the successful career path that led her to FOX 9, where she has been the Vice President/General Manager of KMSP-WFTC since December of 2014.
After graduating from Michigan State with a degree in telecommunications, Oliver accepted her first position with WJLB, an urban-contemporary station run by Green that ranked No. 1 in Detroit.
"Verna was very motivational; she was a true leader," Oliver said. "And really, she broke a lot of ground. She was an African-American woman running a major radio station in a major market, and she was the one that put that station in first place for the first time in a very, very competitive radio market of Detroit."
Added Oliver: "She just really inspired me, and I have her to thank."
Over 11 years in Toledo, Oliver "learned things from the bottom up," working her way from sales assistant to eventually being the station's general manager. From there, she transitioned to markets in Richmond, Virginia; Milwaukee, Wisconsin; and Phoenix, Arizona, before relocating to Minnesota with her family in 2003.
Oliver's career path was set in motion by Green, but it's her husband and two children that have enabled and motivated her to keep moving forward. Oliver, who will be celebrating her 30th wedding anniversary this year, said that being a working mom had its challenges but also its rewards.
"I've always worked, since I was 15 years old, [and] I thought it was a good thing for my kids to have a mom who was dedicated to a serious job," said Oliver. "I think, as they say, 'If it doesn't kill you, it makes you stronger,' and I think our kids are better off for it. And we really were thankful to raise them for the most part in Minneapolis."
With her family in her corner, Oliver served as a general sales manager for FOX 9 through 2014, when she took over as general manager following Carol Rueppel's retirement.
"This is a really dynamic marketplace," Oliver said. "There are so many things going on here that they're not maybe visible to the naked eye, so it takes really good reporting and investigative journalism.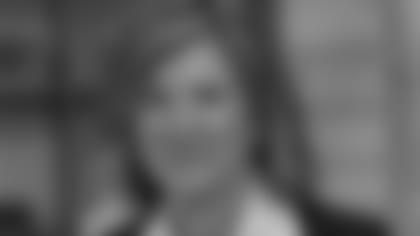 Photo Credit: Robert King, KMSP Editor
"I think it's just an interesting, changing environment," Oliver added. "And it's becoming more diverse."
Having worked in both radio and television, the latter is where Oliver feels most at home.
"I love television because you have, as we say, 'Sight, sound, motion and emotion.' You have all of those things going on," Oliver said. "My favorite part is that everything changes every day … It touches so many different places of just business in general, so it keeps it very interesting to keep all those things spinning in the right direction."
Continually influenced by Green, Oliver has worked to instill a positive environment for FOX 9 employees.
Dawn Mitchell, a sports anchor and reporter for FOX 9, said that Oliver creates a team-oriented atmosphere that she appreciates and responds well to.
Mitchell referenced a recent situation in which the station's newsroom was under remodel.
"No newsroom to work in, yet we still had newscasts to perform," Mitchell said. "Under Sheila's leadership, the process actually brought us all closer together.
"It was actually a great experience," Mitchell said. "Reporters and photographers sitting near sales staff. Each [received] a clearer picture of what the others did work-flow wise, [and] I believe great respect for our colleagues … blossomed in the new environment. Sheila spearheaded the effort like she always does with honest, directness, 100-percent 'I have your back' support and with a passion to succeed."
Mitchell emphasized the value of working under a GM as "hands-on" as Oliver.
"I enjoy her directness, honesty and 'We are great, but let's be the best' mentality," Mitchell said. "It's inspiring. She's open in her interactions with people and is open to feedback. Sheila is not afraid to change things. Not afraid to move forward. Not afraid to improve. And she does it all with grace and a sense of humor."
Mitchell's area of sports is one of Oliver's favorite subjects. From baseball to basketball to football, she watches them all. And while she may be from Detroit, she's long since donned the Purple and Gold.
That's why when Oliver took over as GM, she had a very specific goal in mind.
"One of the first things I did when I became general manager was try to figure out how [FOX 9] could be partners [with the Vikings]. And I wasn't going to take 'No' for an answer," Oliver said. "I really enjoy the team, I enjoy all the people that work for the Vikings. I just think it's a great organization."
In January, Oliver took another step of connection with the franchise, this time joining the Vikings Women Advisory Board. Along with six other members, Oliver strives to assist the organization in its effort to maximize engagement with female fans and employees and helps advise on strategies to advance the goals of Vikings Women.
Oliver said she was excited for the opportunity and is proud to be a member of the advisory board.
She called the Vikings Women initiative a "really unique situation" that has significance across the league.
"If you notice, the Vikings of course are hiring more women in their ranks, and I think that's one thing the NFL does lack across the board," Oliver said. "So I'm really glad to see [Vikings Chief Operating Officer Kevin Warren and the Wilf Family ownership group] take this step of adding some women into the mix.
"Even if it's just for new ideas or bringing issues to the forefront, you know, we talk about all of that when we meet," Oliver added. "It's a really interesting cross-section of women across business and other areas, and I think hopefully we can make a difference in some ways – not just here with the Vikings but in the NFL in general."