The Vikings.com 2016 Free Agency Primer series uses **NFL.com's Top 99 Free Agents list* to break down this year's class and take a look at which players may be fits for the Vikings.*
Schedule
1-9: Tuesday, March 8
10-19: Monday, March 7
20-39: Saturday, March 5 | Click here
40-59: Friday, March 4 | Click here
60-79: Thursday, March 3 | Click here
80-99: Wednesday, March 2 | Click here
Note: NFL.com updated its list after several teams made franchise/transition tag designations and other roster moves, which caused some changes in the rankings.
Now we're starting to get serious. The free agents who fall into the 20-39 range are considered to be in the upper tier of players in the NFL, guys who can inject some major talent to another roster.
There's a defensive flavor here as 12 of the 20 players are defensive stars. A handful of players have also played for Vikings Head Coach Mike Zimmer, something to keep your eye on as free agency gets underway on Wednesday.
20. CB Prince Amukamara, New York Giants
Former first-round pick has seven career interceptions in five seasons.
21. LB Tamba Hali, Kansas City
Veteran rusher is 10th among active players with 86 career sacks, all with the Chiefs.
22. S Reggie Nelson, Cincinnati
Nine-year pro had a career-high eight interceptions in 2015, which was tied for the most in the league.
23. QB Ryan Fitzpatrick, New York Jets
Journeyman has played for six teams but threw a career-best 31 touchdowns last season.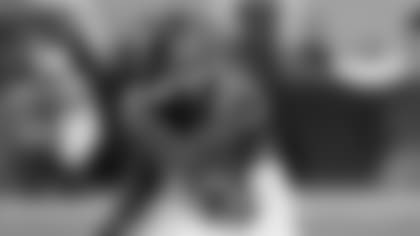 24. S George Iloka, Cincinnati
Iloka played two seasons under Zimmer in Cincinnati. The 25-year-old has five career interceptions and 20 passes defended.
25. DE Chris Long, Los Angeles
The No. 2 overall pick in 2008 was recently released by the Rams for cost reasons.
26. DT Nick Fairley, Los Angeles
Former first-round selection was mostly a rotational player with the Rams last season.
27. DE Derrick Shelby, Miami
Shelby has seen his snap count increase over the years and posted a career-high 3.5 sacks last season.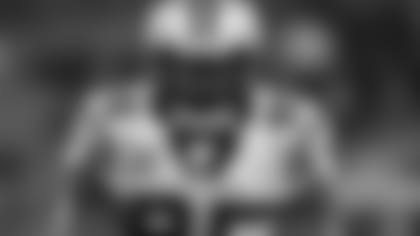 28. DE Charles Johnson, Carolina
Johnson missed seven games with a hamstring injury but was a helpful contributor in the Panthers run to the Super Bowl.
29. G Alex Boone, San Francisco
Boone started 13 games and was whistled for just four penalties in 2015.
30. RB Adrian Foster, Houston
Longtime Texans standout has 6,472 rushing yards and 54 touchdowns in his seven-year career.
31. WR Marvin Jones, Cincinnati
Jones has increased his number of receptions and yards in each of the past three seasons.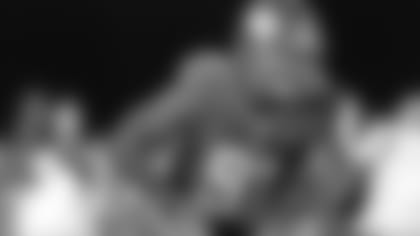 32. DE Robert Ayers, New York Giants
Ayers, the No. 18 overall pick in 2009, is coming off a career-high 9.0 sacks in the Big Apple.
33. RB Chris Ivory, New York Jets
The 27-year-old Ivory set personal bests in yards (1,070) and touchdowns (seven) last season.
34. T Andre Smith, Cincinnati
No. 6 overall pick in 2009 has spent all seven years of his career in Cincinnati.
35. DT Ian Williams, San Francisco
Williams started all 16 games for the first time in his career and had a career-best 45 tackles.
36. T Kelvin Beachum, Pittsburgh
The starter at left tackle was a key player for the Steelers before he tore his ACL in mid-October.
37. S Walter Thurmond, Philadelphia
Spent 2015 with his third team in three years but snagged a career-high three picks.
38. T Mitchell Schwartz, Cleveland
Second-round pick in 2012 has started 64 consecutive games at right tackle for the Browns.
39. TE Ladarius Green, San Diego
Green posted career highs in catches (37), yards (429) and touchdown catches (four) in 2015.