The Vikings were incredibly effective at stopping the Seahawks on third downs but painfully struggled on both fourth downs they tried to defend.
Seattle, which went 0-for-7 on third downs, shifted to desperation mode with less than two minutes to go and needed completions on two fourth downs to eek-out a 27-26 Seahawks-style win.
The upset victory began slipping from the Vikings when Minnesota failed to convert a fourth-and-1 and gave the ball back to Seattle at its own 6-yard line with 1:57 remaining.
Q4, 1:21 remaining — Fourth-and-10 at the Seattle 23
After a 17-yard run by Russell Wilson opened the possession, the Vikings forced three consecutive incompletions.
The Seahawks utilize 11 personnel with running back Travis Homer and tight end Greg Olsen joining receivers DK Metcalf, Tyler Lockett and Freddie Swain on the field.
Minnesota is in its nickel package with rookie Jeff Gladney at corner and the linebacker tandem of Eric Kendricks and Eric Wilson.
Olsen starts out lined up on the right between Lockett and Swain but gets motioned in as Seattle opts to max-protect and only send the receivers on routes.
The Vikings line up with rookie Cameron Dantzler across from Metcalf and Mike Hughes across from Swain. Both corners are several yards off the line of scrimmage. Gladney is much closer to Lockett.
Wilson and Kendricks come down to the line of scrimmage for a Double-A-gap blitz, a hallmark of Head Coach Mike Zimmer.
Harrison Smith shows blitz but then backs out, and so does Wilson. Kendricks blitzes up the middle and Gladney does from the slot, passing responsibility for Lockett to a zone of Anthony Harris, Smith and Eric Wilson.
Seattle picks up the blitz (Homer deters Gladney with an effective block), and Russell Wilson is unperturbed in picking out his 1-on-1 matchup with his top receiver against Dantzler. (Smith doesn't have time to go help Dantzler with Metcalf).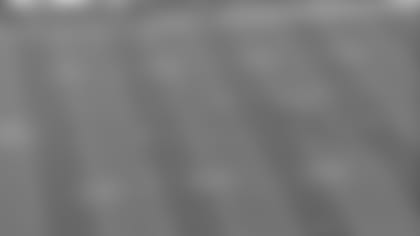 Dantzler believes the ball is going to be beyond Metcalf, but the receiver is able to adjust and capitalize on the over-run by the rookie. Metcalf makes an impressive leaping catch for a gain of 39 to the Minnesota 38.
"He was actually in great shape on the play, just misjudged the ball," Zimmer said Monday after reviewing the game film. "Instead of going up and getting it, he's waiting for it to come down. They've got a good receiver, and he came down with it."
Q4, 0:20 remaining — Fourth-and-goal at the Minnesota 6
Russell Wilson's ability to run impacted the start and end of the drive. His scramble on the first play gave Seattle breathing room from its own end zone. The threat of his mobility impacted the way that Minnesota defended the final play.
The Vikings use Eric Wilson to spy Russell Wilson.
The quarterback takes the shotgun snap at the 11 and drops all the way back to the 17, forcing Minnesota to cover more territory and giving him plenty of time as Minnesota tries to rush him under control.
Ifeadi Odenigbo tries to pressure yet keep containment, and Eric Wilson posts up at the 6-yard line and stays locked on Russell Wilson.
Seattle runs a crossing route combination with Metcalf and Swain. Dantzler leaves Metcalf to pick up Swain, but Hughes continues following Swain.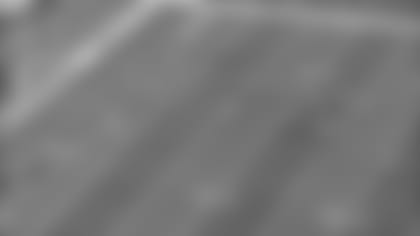 Harris is forced to pick up Metcalf, but the big-bodied receiver is on the quarterback side of the Vikings safety and is able to get depth behind Eric Wilson for the score.
"You go back and you wonder about it all the time. 'What could we have done better?' " Zimmer said. "Just going back through the process of thinking, 'You've got to have a guy on Russell Wilson because he's possibly going to scramble in, then we ended up actually having a guy (Dantzler) come off another guy (Metcalf) because there was a crossing route, and he should've stayed on his guy and so on and so forth. They made a great play. They threw it in there. Anthony Harris ended up picking up the guy, and they made a great throw and great catch."